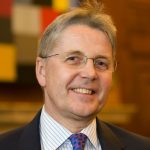 I am pleased to announce that the 2018 Civil Service Awards are open for nominations.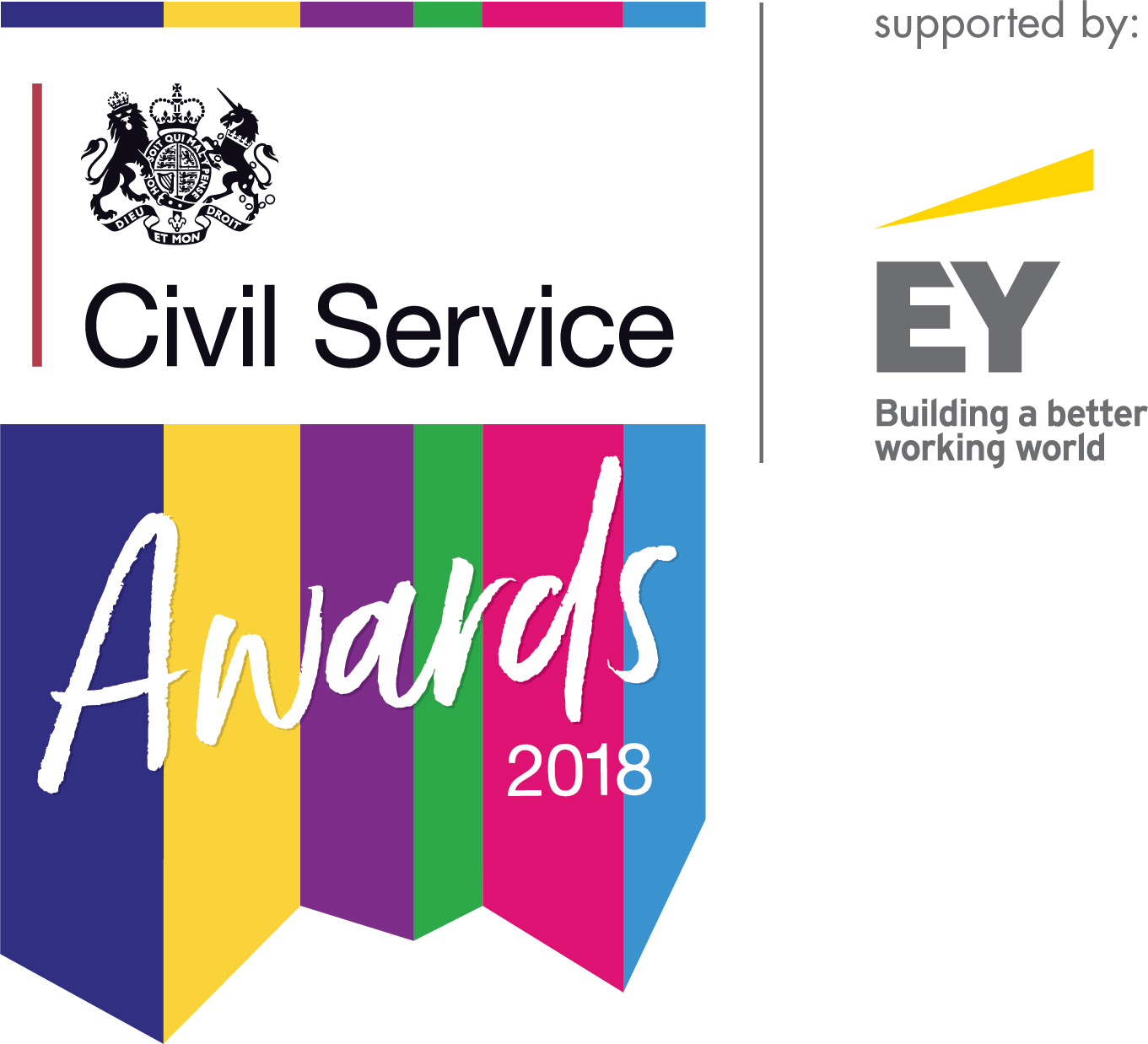 Each year the awards acknowledge the hard work done by you and your colleagues with the aim of improving how we deliver services to the public. Since the awards started in 2006, more than 170 winners have emerged from an incredible 12,000 nominations submitted across award categories ranging from policy to digital, and collaboration to project delivery.
But it's not only about those of you who make the short lists or end up as winners at the annual Civil Service Awards ceremony. It's about the number and strength of the nominations we receive each year, any number of which would be worthy winners in my view. It's also about civil servants taking the time to consider and put forward a colleague for recognition of the important impact they have made.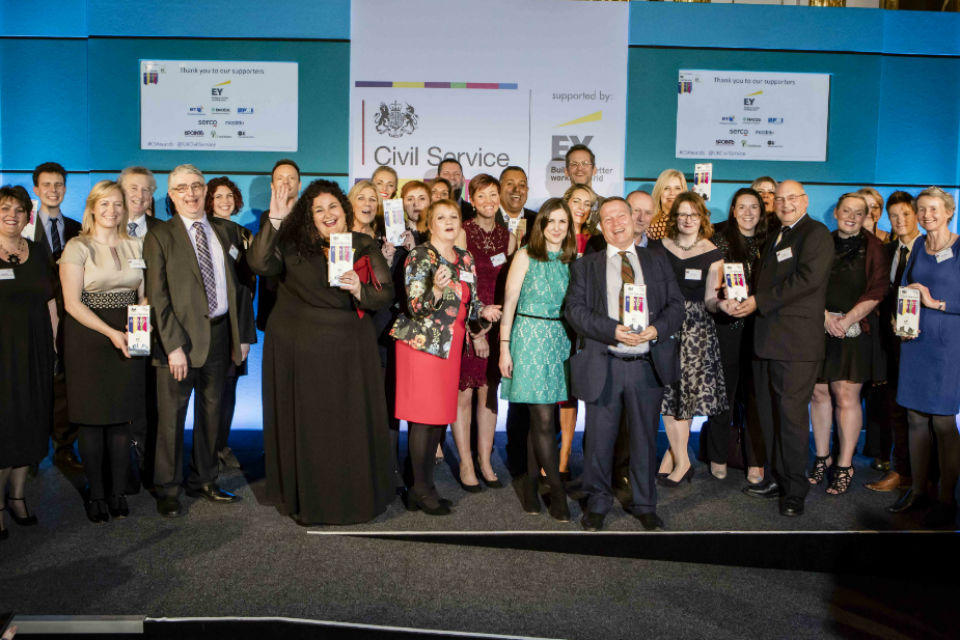 Skills and innovation
The awards don't stand still. Over their 13 years, categories have changed to reflect the skills we all need to do our jobs to the best of our abilities. We have seen the introduction of new categories, including awards for innovation and digital and commercial excellence.
The Health and Wellbeing category was introduced last year. The nominations in 2017 showed innovative ways in which the Civil Service is tackling health and wellbeing at work, including ways to support the mental health of civil servants.
This was demonstrated by the Crown Prosecution Service team who won the award last year for introducing a welfare support package. This was designed to help employees working in their rape and serious sexual offences units understand and cope with the effect of this challenging work on their mental wellbeing and recognise early signs of distress.
One of my top priorities, diversity and inclusion, has its own awards scheme. However, the importance of this to the morale and effectiveness of the Civil Service is reflected in an overall award for Diversity and Inclusion, selected from the winners of the D&I Award categories.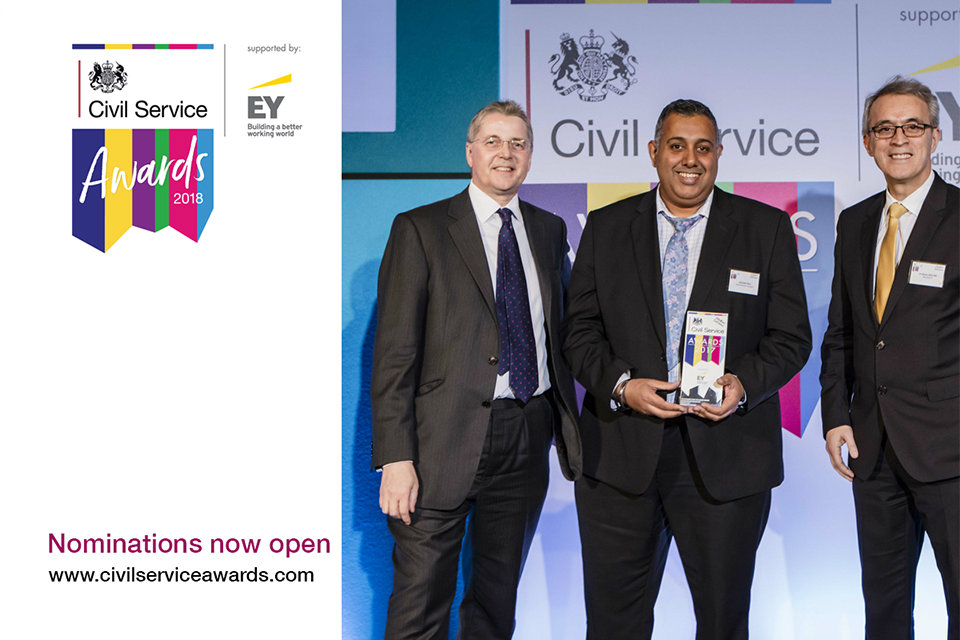 Who will you nominate?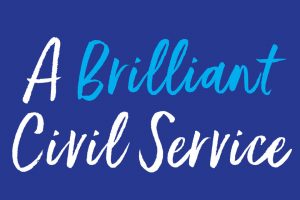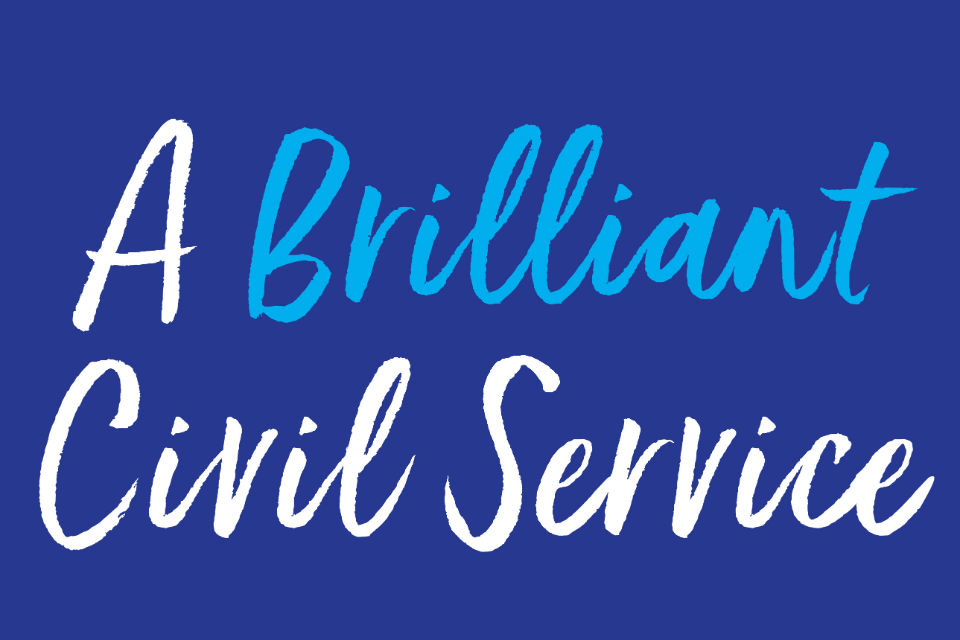 Does someone in your organisation go out of their way to deliver for others? Can you name a team that deserves more recognition for their work? Who has achieved results that demonstrate the principles of building a brilliant Civil Service?
Nominations are open. It is a great way to support a colleague or team you work with, or even to put forward your own achievements over the last 12 months. Anyone working in the Civil Service is able to nominate for the awards. Please don't hesitate, it really is the best way to recognise a colleague's dedication to their work.
How to nominate

Any civil servant can nominate themselves, a colleague or colleagues before 25 July 2018. Find out more about the categories and enter by visiting www.civilserviceawards.com. The shortlist will be announced in October on the Civil Service Awards website and Civil Service social media. The winners will be announced at a prestigious awards ceremony at Lancaster House.