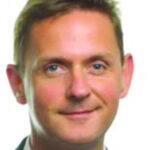 This week (14 to 20 May) is Mental Health Awareness Week. On Monday I attended a launch event organised by networks across a number of government departments. I'm delighted that we are supporting this week in a number of exciting ways across the Civil Service to help raise awareness and engage colleagues.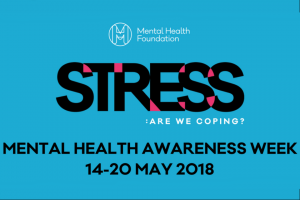 This year, the hosts of the week, the Mental Health Foundation, are focusing on the theme of stress. Although stress itself is not a mental health condition, it is one of the biggest drivers behind poor mental health. Stress can affect us in all parts of our lives, both in and outside of the workplace. Whether it be financial, relationship or work-related stress factors, taking small steps to reduce the amount of stress we put ourselves under can increase our wellbeing and reduce mental ill health.
Adopting a healthy lifestyle by, for example, increasing physical activity, being more mindful and getting more sleep, can help to reduce stress levels and improve mental health and wellbeing.
Green Ribbon Campaign
During this week, the Civil Service is supporting the Green Ribbon campaign to help raise awareness and start conversations around mental health. Buildings across the UK are being lit up in green in support of raising awareness for mental health; and over 20,000 green ribbons are being worn across the Civil Service. You can see the reach of this campaign in the pictures below.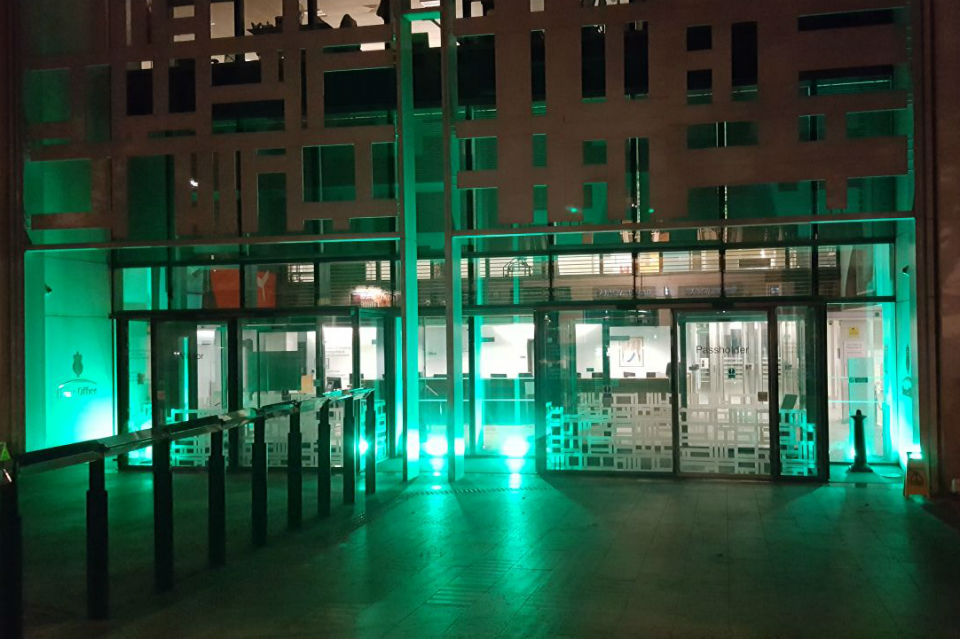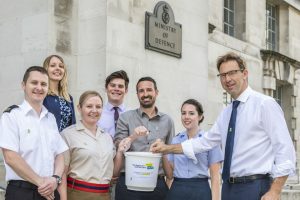 Throughout this week, departments have shared the innovative activities they have been involved in to help raise awareness of mental health.
In my department, the Government Legal Department, we are running sessions in London and one of our regional centres, Leeds, on topics such as handling stress and anxiety, drop-in sessions with our Mental Health First Aiders, and wellbeing lunches.
MHCLG Health and Wellbeing Festival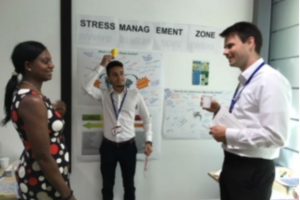 The Ministry of Housing, Communities and Local Government (MHCLG) are holding a Health and Wellbeing festival, with a variety of zones, including Posture, involving balance and stability exercises; Health, with drop-in mini-health checks; and Stress Management, which provides top tips on stress management and building resilience.
HMRC regional activities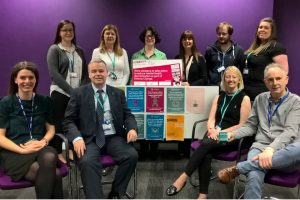 HMRC is hosting a variety of activities across its regional offices including: Curry and Chaat sessions in Ipswich and Glasgow; 'meeting of minds', to discuss how stress, anxiety and other mental health issues can affect a person's ability to network effectively in the office environment; and market stall events across Bathgate, Cumbernauld, Ipswich, London, Newcastle and Nottingham.
Support available to you

If you need some support for your own mental health or some guidance in supporting a colleague with their mental health, there are lots of places you can turn to.

There are over 1,600 Mental Health First Aiders (or equivalent) across the Civil Service who can listen to any mental health concerns and point you to appropriate support.

All civil servants have access to an Employee Assistance Programme (or equivalent) that offers 24/7, 365-days-a-year support over the phone. Details of how to contact yours will be on your departmental intranet.

To provide support for managers, Mental Health: A Guide for Managers was recently developed in collaboration with the Cross Government Mental Health Network. This guide provides advice and guidance to managers when supporting employee mental health. Please refer to your departmental staff networks and HR teams for more information.