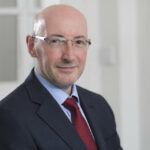 In the New Year, I was appointed Deputy Chief Executive and Second Permanent Secretary of HM Revenue & Customs.
It's been a challenging and exciting few months in my new position, and I'm getting used to a wider range of responsibilities.
One priority that has remained constant for me is my role as LGBT+ champion at HMRC. I have been actively involved in this for a number of years, promoting an inclusive place for LGBT+ colleagues to work in, and inclusive service provision for our LGBT+ customers. I have found over time that the best way of building that inclusion is to work with a strong LGBT+ network and share good practice across the Civil Service and beyond. It is something I think all departments should be aiming to do.
Role model programme
I work closely with the steering group for HMRC's Prism LGBT+ network to ensure that our network is active and visible across the country. We've found that the biggest challenge is making the support that is available visible to all colleagues, and it's something we've been working on for a few years.
This led to an initiative I'm very proud of – HMRC launched the Prism Role Model Programme, which encourages colleagues, including LGBT+ colleagues, managers, allies and friends, to wear a rainbow lanyard. It means that anyone can be a visible signpost to support, either through their managers, through the network coordinators or myself. I wear one at all times and I take great pride when visiting sites across the regions to see these lanyards being worn by others as well (we've now issued over 2,000). I know from feedback that it offers a great sense of inclusion and acceptance, encouraging colleagues to be themselves in the workplace.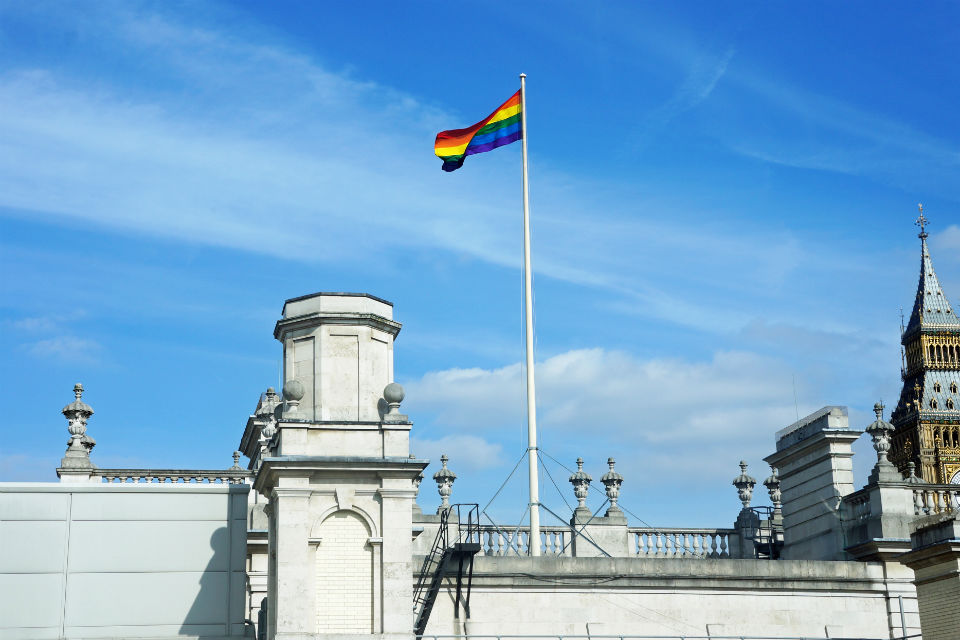 Flying the flag
If you have been following HMRC's transformation programme, which Jon Thompson wrote about in March, you will know that we are in the process of setting up 13 regional centres. Making these centres a great place to do great work not only involves providing our people with excellent accommodation and tech, but also creating an inclusive working environment in which everyone can give their best. The Prism network is playing a pivotal role in that. We have policies in place for flag-flying on all our buildings, where possible. This includes the Rainbow and Transgender flags, which are flown on key dates in the LGBT+ calendar, displaying very visibly that HMRC supports the LGBT+ community.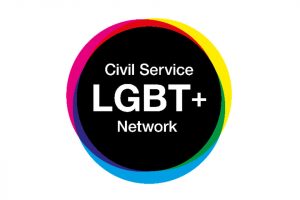 HMRC is keen to work with other government departments and has members working with the Civil Service LGBT+ Network (formerly the Civil Service Rainbow Alliance) and a:gender, the cross-government support network for Trans+ colleagues.
"Be visible"
I'm aware there is always more we can do to promote a truly inclusive workplace. For example, we have been working with Stonewall to identify where HMRC needs to improve. Over the next few months I will also be working with Civil Service HR's Diversity & Inclusion team and the Prism network on our 2018/19 action plan. I'm confident that we can build on the fantastic foundations we have put in place and continue to create an inclusive, diverse and welcoming place to work.
If I was to offer any advice to those who want to promote diversity and create an environment where anyone and everyone can thrive, I would say, "be visible, build support networks and work with everyone in the organisation so there is a buy-in and support for inclusivity." I think this is vital, and as we see the workforce in the Civil Service becoming more and more diverse I hope that we continue to create workplaces where everyone can be themselves. This should benefit us as we encourage colleagues to make use of their own experiences and backgrounds to help tackle problems that affect everyone in the UK.