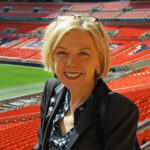 In January, I wrote about our commitment to tackling all forms of harassment and misconduct in the Civil Service and the work we are doing to deliver that.
As I said then, we are totally committed to ensuring all of our people are treated with dignity and respect. We have zero tolerance for any form of bullying, harassment and discrimination from any source; and where it occurs it is essential that it gets reported and is tackled. But as I set out in my previous blog, our 2017 People Survey results tell us that on average 11% of respondents had personally experienced bullying or harassment at work; and the overall percentage has stayed much the same since the survey began in 2009. So we need to continue to take action.
I also wrote about the review I am leading at the request of Sir Jeremy Heywood to look at whether there are ways we can strengthen existing cross-Whitehall arrangements. In doing so, I said that I would let you know by the end of March what we had found and what that means we will now do.
Our review has benefitted from a wide range of views and evidence, including through discussions with HR teams, staff networks and trade unions. Importantly, we have had direct input from over 13,000 of you across more than 80 Civil Service organisations, through your completing our anonymous online survey. While this is a survey individuals chose to fill in, and may therefore not be representative of all views, it has nonetheless given colleagues an important channel to communicate with us and provided invaluable feedback and insights.
Clear messages
I am grateful to everyone who has taken the time to contribute, many of whom have shared their personal experiences as well as their great ideas. Some of you have told us about inspiring leaders and successful actions to tackle harassment or misconduct. Others reported less positive experiences, where they did not feel able to speak up, or did not feel well supported when they did. Overall you have given us some very clear messages about areas where you want to see improvements or more action.
Three key themes have emerged from the work so far.  
First, there is strong support for ensuring we have a culture of dignity and respect in all of our teams and workplaces. Colleagues are looking for greater clarity on what that means, especially on the behaviours we should expect and not expect to see in the workplace, as well as visible action to make it happen.

Second, while colleagues have heard our commitment to tackling harassment and misconduct, many of you do not feel you have yet seen it happening around you. You are looking for much clearer signs of action being taken, issues and individuals being tackled, and, therefore, that this commitment is genuine. 

Third, there is work we need to do to improve the experience of colleagues who do speak up. You said that the investigation process can feel mechanistic, can take too long and can feel unsupportive. You also said you are looking for access to people who can support and advise you in deciding what to do, particularly when first considering whether and how to speak up.  
I discussed our evidence and findings so far with my fellow Permanent Secretaries at the end of February. We were united in our ongoing commitment to tackling any potential harassment, bullying or misconduct in our departments, and in our determination to make progress. No instance of bullying, harassment or discrimination is acceptable. But we also recognised that your feedback shows that we need to do more to show you how that commitment is backed by real action; and we agreed that as leaders we need to step up to and meet the challenges raised by what you have told us so far.
Actions
We further agreed that we now want to do two things - share and get your feedback on our findings, while also taking action to address the issues you have told us about. To that end:
Civil Service HR will work with departments to look at what quick actions can be taken, drawing on the issues and best practice identified through the review. Your department will be able to tell you what those actions are in due course.

We will also work with departments to arrange sessions where we can share and discuss our findings further. These sessions will also be an opportunity for your department to share more about what they are doing. Your own organisation will provide further details once they are finalised.

Civil Service HR will begin the work to fully review and improve our reporting and investigation arrangements.
I remain keen to get views from as many of you as possible. So, alongside running the departmental sessions, our staff survey will remain open until the end of May. If you have thoughts or experiences you would like to share and have not yet done so, please do take the time to fill it in.
Once we have run those sessions and had the chance to reflect on what they tell us, I will update you on our final conclusions and what that means for action. In the meantime, and as I said in my previous blog, I hope that through this work you will feel increasingly safe and supported to speak up. It is only through your reporting incidents, so that they can be investigated and appropriate action taken, that we can move forward.