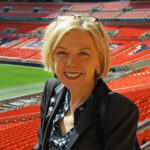 Within the Civil Service, we are totally committed to ensuring that all of our people are treated with dignity and respect. We have zero tolerance for any form of bullying, harassment and discrimination from any source, and where it occurs it is essential that it gets reported and is tackled.
All departments have arrangements for staff to speak up on any matters of concern, and for those to be investigated and dealt with. Alongside this, departments have been working to ensure staff feel safe and supported to speak out.
However, the latest People Survey again tells us that some of you encounter bullying, harassment and discrimination in your working lives and workplaces. In the 2017 survey, on average 12% of respondents at Civil Service level reported having personally experienced discrimination at work, and 11% said they had personally experienced bullying or harassment. To put that into perspective, in each case, that means around 35,000 of our own colleagues across the Civil Service – and the overall percentages have stayed much the same since the survey began in 2009.  
Of those who experienced bullying or harassment, only 36% reported it and only 20% felt that the issue they raised had been resolved. Set alongside that, the People Survey also tells us that not everyone does feel safe to speak out. On average, 63% of respondents said that they feel able to challenge inappropriate behaviour in the workplace and only 46% feel it is safe to challenge the way things are done in their organisation.  
These are the Civil Service-wide results, and there are organisations and teams where the picture is much better than this. 
Continuing action
However, no one should feel it is unsafe to challenge something they believe to be wrong, and all Permanent Secretaries are committed to continuing action. Our Civil Service Diversity and Inclusion Strategy commits us to becoming the UK's most inclusive employer by 2020. To do that, we will continue to promote the positive behaviours we expect of all employees and an inclusive culture that is intolerant of bullying, harassment and discrimination.
We are also developing a new culture audit tool, which will be piloted in spring 2018. It will enable organisations and teams to look at how their cultures and values are influencing behaviours, and how those may need to change where they are having a negative or exclusive impact on people. This sits alongside the bullying, harassment and discrimination toolkit, which Civil Service HR published in 2016 and which managers are able to use in looking at issues within their teams.
We are also looking at whether our policies, processes and practices on harassment and misconduct are as effective as they need them to be. While we are confident we start from a good platform – with robust policies and procedures in all departments – we are also not complacent.
In all departments, HR Directors are checking that the existing arrangements are clear, accessible and effective. Alongside that, and at the request of Sir Jeremy Heywood, I am leading a review to see if there are areas where we need to strengthen our cross-Whitehall arrangements. That might include better processes for investigating concerns or for supporting staff who raise them. I am also keen that we seek out and continue to address whatever cultural or organisational blockers are stopping colleagues from feeling able to raise concerns or report inappropriate behaviour, whether that is by a civil servant or any other party.
Additionally, we are considering changes to the Civil Service Code and the Civil Service Management Code, to make clear the behaviours we can expect from each other, and that certain behaviours will not be tolerated.
Online survey
As usual, we are engaging with the trade unions and staff networks as well as looking at best practice inside and outside the Civil Service. I would like also to hear from colleagues across all departments and agencies about your ideas for how we can be even better on this issue – whether that is based on your personal experiences or on best practice where you work.  
I also recognise that, for some of you, this is not yet something that you feel safe to speak up on. So we have set up a way you can give your views anonymously, if that is what you would prefer to do, by completing a specially commissioned online survey, which civil servants can access here.
We aim to conclude the review by the end of February 2018, so are keen to get your input by Thursday 15 February. Anything received after that will still be taken into account but may not be captured in our report.  We will update you in March on what conclusions and recommendations we have reached.   
In the meantime, if you have experienced any form of bullying, harassment or discrimination in the past, or do so in the future, then I hope that through this work you will feel increasingly safe and supported to speak up. It is only through your reporting incidents, so they can be investigated and appropriate action taken, that we can move forward.