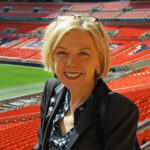 Today is International Transgender Day of Remembrance (TDoR) – a day to memorialise those who have been killed or who've taken their own life as a result of transphobia; and to bring attention to the continued violence endured by the transgender community.
TDoR was founded in 1998 by Gwendolyn Ann Smith, a graphic designer, columnist, and activist, to memorialise the murder of Rita Hester in Allston, Massachusetts. Since its inception, TDoR has been held annually on 20 November and has slowly evolved from a web-based project into an international day of reflection.
Typically, a TDoR memorial includes a reading of the names of those who lost their lives during the previous year, and other actions, such as candlelight vigils. Events take place throughout the country and worldwide.

This year the Trans Murder Monitoring project compiled a list of reported cases from October 2016 to September 2017. The list runs to 64 pages, and there are 325 people.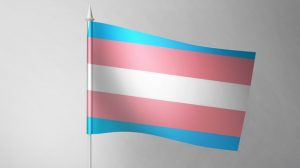 There is nothing inevitable about these tragedies and we must continue working together to tackle transphobia. In the Civil Service we apply zero tolerance to bullying, harassment and discrimination of any kind, and recently published a Civil Service Diversity & Inclusion Strategy that sets out our vision to become the UK's most inclusive employer. We also have the staff network a:gender to offer a place of support.
Allies have an important role to play in the workplace and beyond. a:gender encourages allies to join. They can hear the stories and respect the lives of Trans, non-binary and Intersex people, understand different Identities and challenge transphobia.
TDoR is a time to offer our collective condolences to the friends, families and communities of those lost. It also provides a moment for us to come together, to heal divides and focus on that which binds us. We grieve, we remember and we reflect. Then we continue our work together to understand what more we can do to defeat the scourge of transphobia.
If you want to find out more or contribute, please contact agender@homeoffice.gsi.gov.uk.
A message from a:gender:
"What can we all do?

Collective thought can be empowering and can send a message of togetherness. On the 20th November at midday we ask everyone to pause and in that moment in time together, reflect on all of the lives that have been lost in the previous year.

People in their final moments may have felt alone and frightened but at midday on the 20th November, with all our collective thoughts, they will not be.

'You were known to us.'"
Civil Service staff networks have pledged their support for the TDoR Pause for Thought 2017.