San Puri first experienced the Civil Service as part of the Summer Diversity Internship Programme and has now joined the Fast Stream, which offers an accelerated path to leadership in the Civil Service. At the launch of the Civil Service Diversity and Inclusion Strategy, we asked San for his views on the importance of inclusion at work and being part of a diverse Fast Stream. 
Why is having an inclusive environment at work important?
You need to be able to bring your 'whole self' to work in order to perform at your best. You need to feel comfortable and valued. An inclusive work environment is one of the first and most important steps to bringing your whole self to work. A workplace – in the Civil Service or outside – should not only be inclusive of difference, whether this be age, background, sexual orientation, gender, disability and so forth, but should also draw on and celebrate difference.
How was your introduction to the Civil Service on the Summer Diversity Internship Programme? 
It was inspiring. I heard from and met so many influential people from a multitude of backgrounds, some who I am still in touch with almost 3 years later. I met the Fast Stream team at a careers fair, and having studied politics at university I wanted to understand how the Civil Service and public policy work. During the internship I had the opportunity to work on some high- profile projects.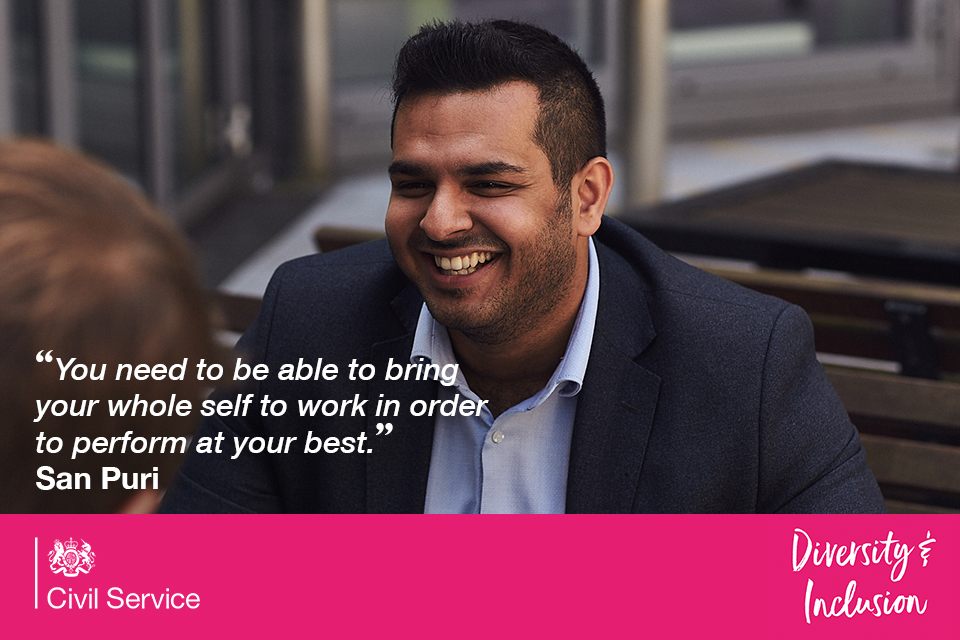 Would you encourage others to apply to join the Fast Stream and why?
I really recommend you apply if you are eligible! Aside from the fact that the opportunities and experience you get on the Fast Stream are second to none, I would encourage people to apply to the scheme due the Fast Stream team's willingness to embrace change. The results and recommendations of the Bridge Report [an analysis of Fast Stream diversity] were grave: there was a serious deficit of people from lower socioeconomic backgrounds joining the Fast Stream.
Rather than being phased by the recommendations, the team began implementing serious change to the assessment process to increase diversity. This included opening a new assessment centre in Newcastle, so that people don't have to travel to London from the north – rightly so! I am a firm believer that the Fast Stream is modelling best practice, and for that reason alone I encourage people to apply.
How well do you think the Civil Service does on diversity and inclusion?
If I look at the Civil Service departments I have worked in since joining the Fast Stream, we are doing quite well at reflecting the make-up of the population we serve (and much better than a lot of other corporations). I still think more work needs to be done to make sure that the demographic of our senior leaders is representative, and it would be good to see more senior role models from minorities and  lower socioeconomic backgrounds. The new Civil Service Diversity & Inclusion Strategy is a big step in the right direction.
Can you suggest a way that everyone can make their workplace more inclusive?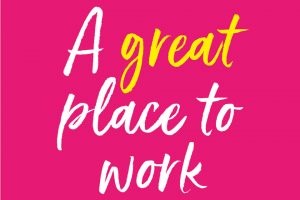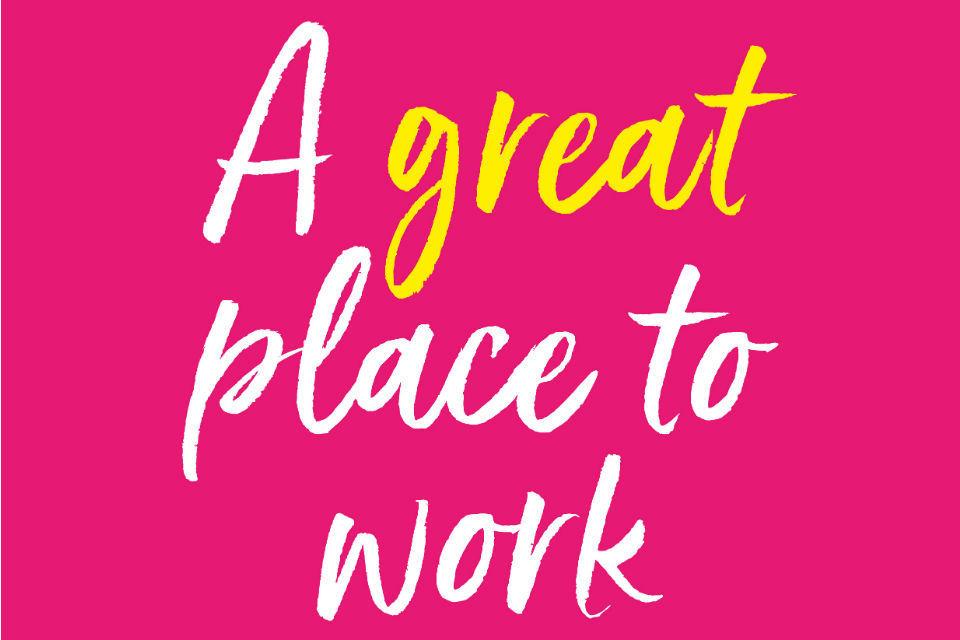 Making sure the a workplace reflects the people you serve is important, but the next step is really embracing difference: encouraging employees to share their personal experiences and building understanding of different cultures and backgrounds. People have to really believe that inclusion is important, and showing them the benefits of it is a great starting point.
You still have time to apply to the Fast Stream.  There are over a thousand roles up for grabs,  each leading to a rewarding career in the Civil Service. So, why not apply? www.faststream.gov.uk