Last week, organisations and individuals across the country, including some of my colleagues from Government Digital Service (GDS) marked World Mental Health Day. For me, this was very timely as I have been thinking about mental health issues a lot lately.
Last year, I was humbled by Rupert McNeil's blog Why I 'declare', and why I'm getting a 'passport'. He highlights that being inclusive centres on celebrating ourselves as individuals and being "un-judged", irrespective of the context.  But it was only when, during a recent trip to Kuala Lumpur, Malaysia, I had to deliver a speech at short notice that I reflected seriously on how invisible disabilities need to be accepted in the workplace.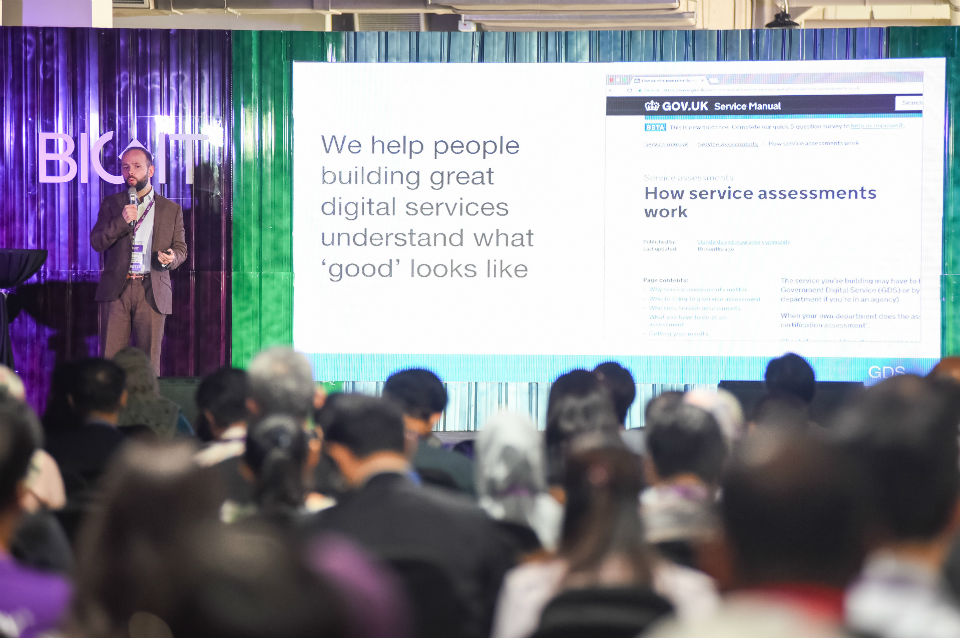 This is my confession
I have been living my whole life with a perceived disability. Although it does not manifest itself physically, it is actually one of my biggest inspirations and motivators to challenge myself and grow, such as running for the incredible '401 challenge' last year.
It does, however, affect me mentally. I have spent too long letting this happen. I suffer from anxiety, mostly when it comes to public speaking. I lose sleep, sometimes many nights in advance. That sensation of overwhelming panic takes hold and it feels as though my heart is going to cave in. I had not made the connection between the physical and the mental, assuming I would be judged when giving speeches on who I am, rather than the content. There are many emotions that resonate with Charlotte Jee's points in her blog "we all need to talk more about mental health". I thought I would take a leaf out of her book, helping with my journey by speaking about this openly.
We all need to talk more
A former colleague, Sarbjit, implanted some useful tips. Firstly, he taught me a breathing technique, used by percussionists to regulate their timing, but which helps me to focus and project my rather introvert, softly spoken voice.
More importantly, Sarbjit showed me that most people are genuinely more interested in listening to what I say, rather than analysing the person conveying the message.
I continued building on this with a personal coach provided by the Civil Service. They highlighted visualisation techniques to help me make myself more comfortable with the venue I was speaking in, and anything that could cause me to trip (worse case, falling off stage) and manage my own expectations. These tips haven't made me a super confident or brilliant speaker, but they do help to regulate my perspective on the occasion, including my own emotions before, during and after.
The speech
Back to my speech, and the venue where I was preparing to deliver a presentation to a conference with 200 people from a different government and country. I re-wrote my sticky notes many times - almost eating some in anger whilst writing this blog. I wanted to throw myself at this opportunity because I felt that one way to beat your fears is to jump in and give it a go. As we say at GDS: fail fast, fail often - though I hoped that on this occasion I would do neither.
I thought my anxiety would hold me back. I also thought I couldn't run long distances, to raise money for charity. But last year I ran 26 miles in the 401 challenge. I thought I couldn't present. But last month I gave a presentation to 200 people. The first I was aware of well in advance and prepared for; the second, which was sprung on me that morning, I did not have time to prepare for but still delivered.
Follow your own path
What I'm trying to say is that everyone is an individual on their own path. And we should never allow our perception of ourselves or our abilities to become a mental barrier, stopping us from doing or achieving anything in our lives.
If I can do it, I'm pretty sure plenty of others can. In terms of feedback, I hope the photograph below says it all about how I did. And remember, done is always better than perfect.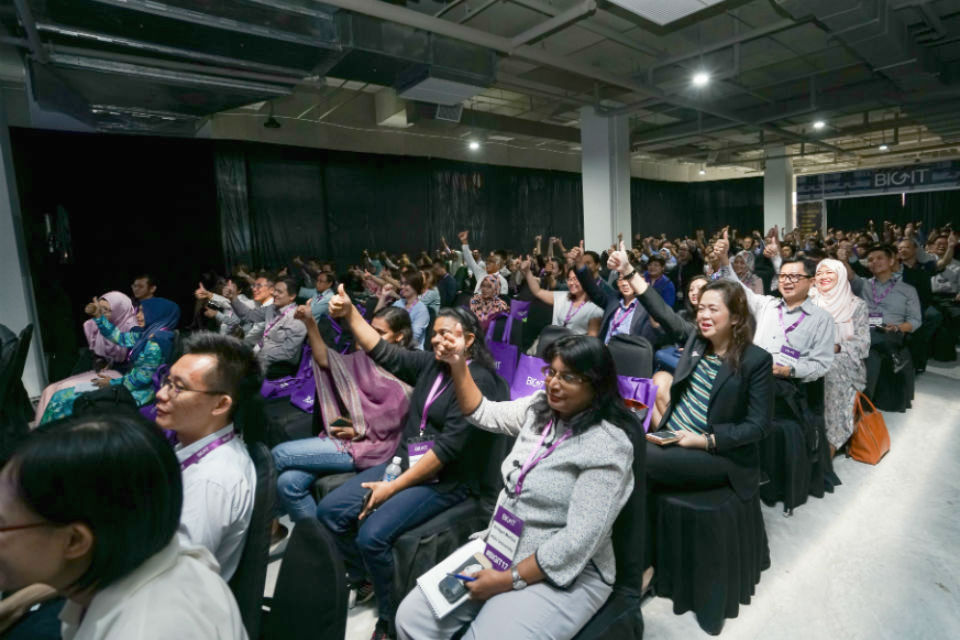 Further support

If you're affected by any of the issues I've raised in this post, please know that you are not alone – it's OK to ask for help.

You can call the Civil Service support line on 0800 169 0344. And there is the Cross-Government Mental Health Network, contactable at: cross-government-mental-health-network@digital.cabinet-office.gov.uk.

You can call the Samaritans, any time of day or night, on 116 123 or email them.

You can also find information and resources online: