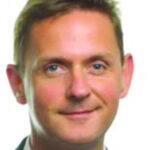 Today is World Mental Health Day. Mental health problems can affect anyone on any day of the year, and observing World Mental Health Day provides an important opportunity for us all to show our support for better mental health.
The focus for this year's World Mental Health Day is mental health in the workplace. Within the Civil Service, we are marking the occasion by reflecting on the progress that we have made to support mental health and what more we can do.
Research carried out by mental health charity Mind shows that only two in five women (38%) feel the culture in their organisation makes it possible to speak openly about their mental ill health; and nearly one in three men (31%) say the same. Interestingly, the research also showed that 24% of people feel less alone after hearing people in the public eye discuss mental health. In response to this, departments will be launching a 'Talking about mental health' role-model poster campaign for the Civil Service. The aim of the campaign is to encourage an open dialogue to reduce the stigma often associated with mental ill health. The posters feature civil servants from across departments who volunteered to share candidly their mental health journeys.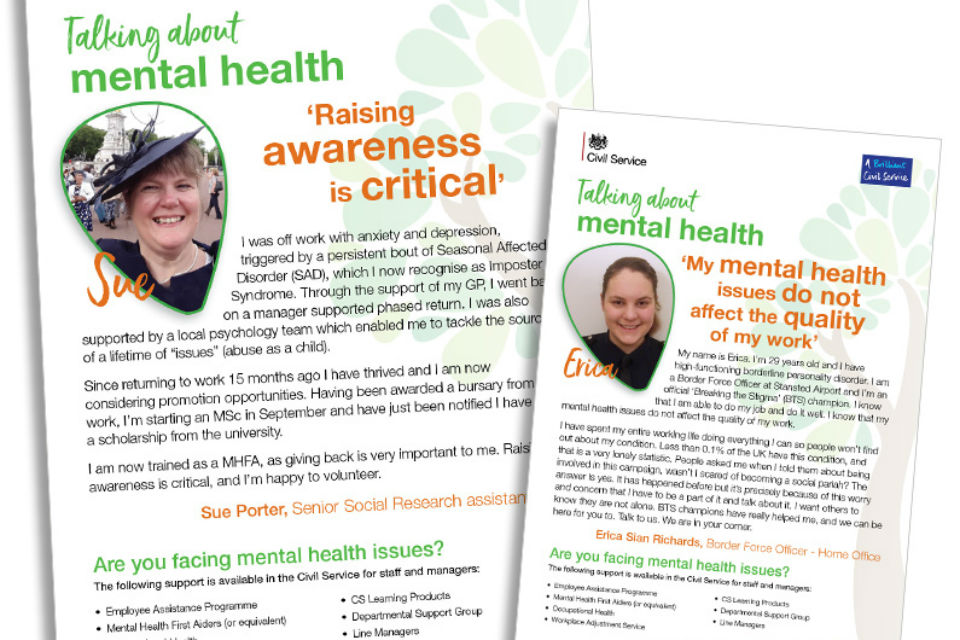 We were overwhelmed and humbled by the number of volunteers who came forward to take part. I hope sharing their experiences will encourage others to speak up and seek help.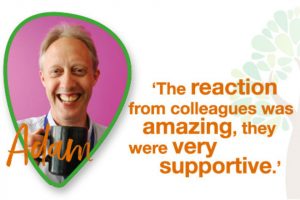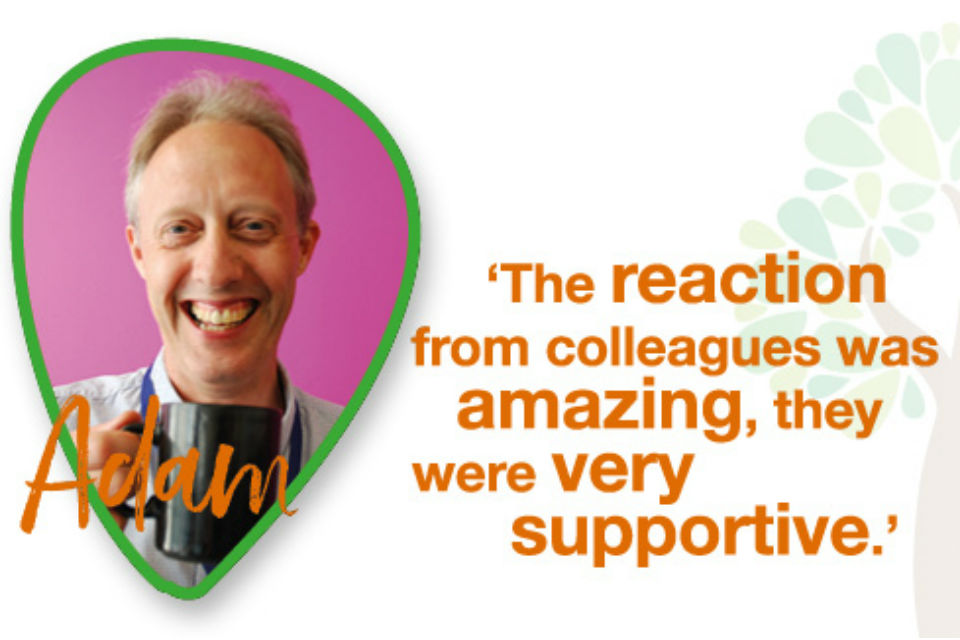 Our role models have used a number of support services available in the Civil Service, such as line management support, the workplace adjustment passport toolkit, mental health first-aiders and the 'Break the Stigma' network.
They also highlight the crucial role line managers have to play in ensuring teams are not affected by unnecessary work-related stress, recognising the signs of stress, knowing what support is available, and signposting members of the team who may be suffering from stress to the support available. To help line managers with this, a mental health guide is being developed.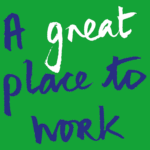 I would like to thank everyone who has contributed to our role-model poster campaign. I encourage civil servants to continue to create a culture where individuals feel they can have open discussions at work about mental health. I'd also welcome hearing from anyone who wants to share what they are doing in their department. I sincerely believe that if we talk openly we will continue to break the stigma and create a great place to work.