This year England and Wales marks the 50th anniversary of the partial decriminalisation of homosexuality.
Although there were barriers still in place, the change meant that England and Wales were taking steps to accept same-sex relationships for men for the first time in over 450 years. This was a first firm step in obtaining rights for LGBT people and one that the Civil Service is rightly celebrating. The photo below was taken on 27 July, the exact anniversary!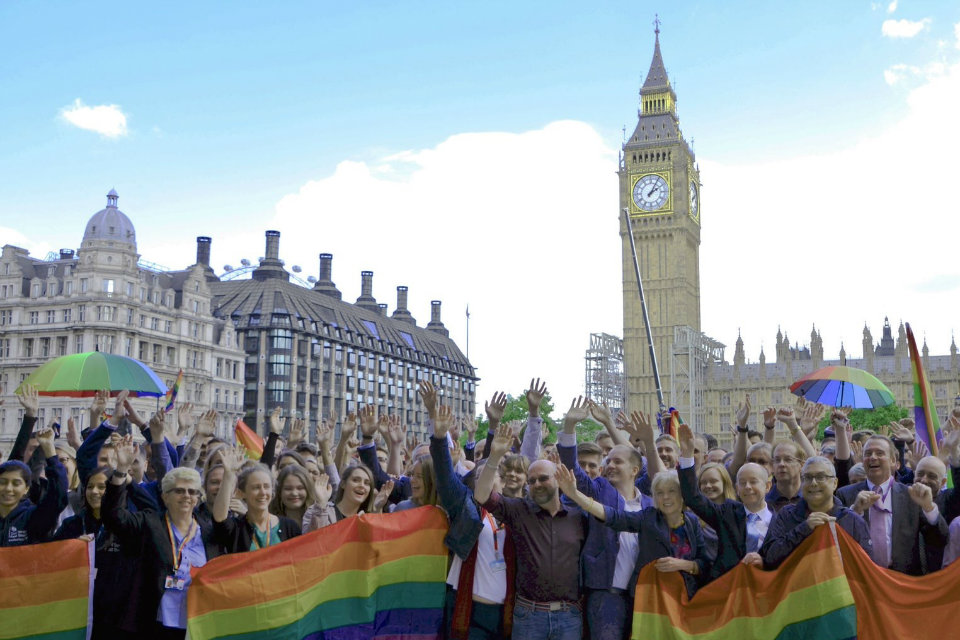 In this important year I am proud as a straight ally to help raise awareness of LGBT issues in the Civil Service.
The Civil Service has an ambition set out in the Workforce Plan to be the UK's most inclusive employer by 2020.  Our staff networks are important to us in promoting this ambition and listening to the needs of LGBTI staff.  As LGBTI Champion, I am particularly proud to have been part of the Civil Service presence at Pride 2017 in London led by the Civil Service Rainbow Alliance, the cross-government LGBT network.  There was a great sense of unity on the day and I enjoyed raising awareness for a growing community. Spot the three Permanent Secretaries in the pictures below!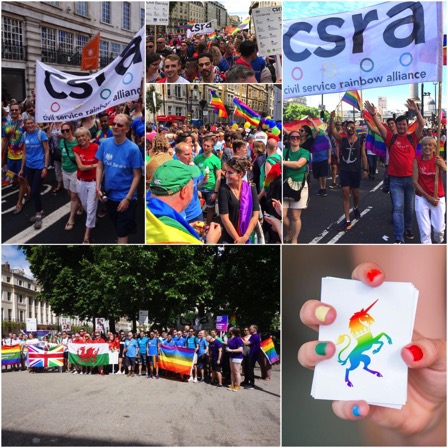 I hope that the Civil Service will continue to develop its understanding of LGBTI issues through the future Diversity and Inclusion Strategy. I  look forward to continuing work with colleagues to champion LGBTI inclusion.
The National Archives have produced blogs and podcasts to showcase the projects and records celebrating the 50th anniversary. You can follow this link to find out more.
To find out more about what the Civil Service is doing for LGBTI inclusion, please get in touch with the Civil Service Rainbow Alliance by visiting their website or emailing them on info@ukcsra.com.