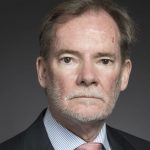 This week we launched a new Civil Service profession to support and develop our growing team of trade specialists across government.
The International Trade Profession will be a vital part of building the trade expertise we need at home and overseas to maximise the opportunities for the United Kingdom as we leave the EU and build our own independent trade policy.
The new profession will aim to raise the skills and the sights of those working, and aspiring to work, in international trade, by:
opening up new

roles and career opportunities

across a range of exciting roles, from trade policy and negotiations at home, to supporting exports and investment in the UK from overseas;

cultivating talent

and supporting staff in developing careers in trade;

providing

world-class innovative learning and development

; and

building a strong

network

of trade professionals working on trade policy.  
Building our trade capacity and capability
Since the EU referendum, the Civil Service has considerably expanded its trade expertise across Whitehall. The Department for International trade (DIT) alone now has more than 3,500 staff, including 1,400 posted across the world, furthering our trade connections every day on the ground.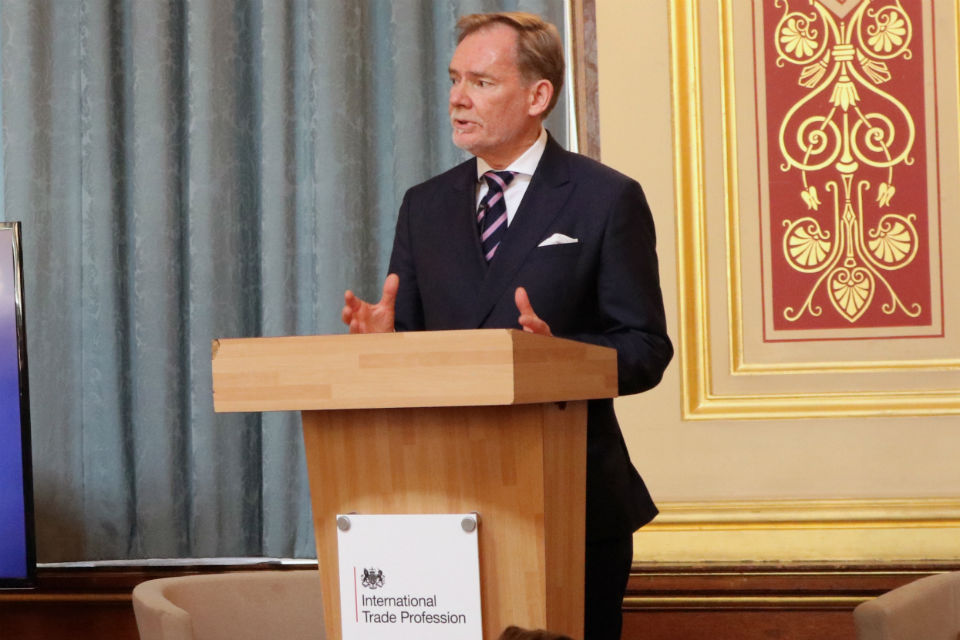 The new profession will reinforce the existing programme of trade training – drawing on leading expertise from Britain, as well as from the US, Canada, New Zealand and Australia. DIT has developed the training with the Foreign & Commonwealth Office's Trade Faculty.  
New and innovative learning methods have been used in developing foundation, practitioner and expert-level training. These include negotiations simulations, masterclasses with leading international trade professions, and learning directly from businesses that trade internationally.
Significant numbers of staff have been able to benefit already. Last year, over 1,000 staff from 17 departments attended this training. As of today, 350 people have completed the intensive practitioner programme.  
We are also developing expert-level cadres. In 2017, DIT and the Trade Faculty launched a series of expert-level policy deep-dives and trade negotiations simulations, bringing together cross-government sector experts working on trade policy to train as a single UK negotiations team. Nearly 60 people from eight government departments are undertaking in-depth training in trade facilitation and customs, technical barriers to trade, rules of origin and financial services. This programme has now accelerated through expert negotiator training and expanded across a broad range of trade policy areas.
Developing a world-class team
The establishment of the Department for International Trade, following the referendum decision to leave the European Union, has put trade at the heart of the Government's agenda for a Global Britain. As DIT Second Permanent Secretary and Head of the International Trade Profession, I am focused on building a team with the right people and capabilities, to deliver a national trade strategy for the UK.
The launch of the International Trade Profession represents a crucial step forward in building a world-class trade capability function for government.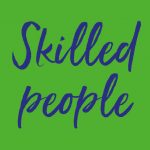 If you are working in a trade-related role, or if you are interested in these roles in the future, look out for more information about the launch events and visit the Trade Profession pages on Civil Service Learning from May. 
Unprecedented opportunities
We have an unprecedented opportunity to put in place a trade policy that acts in our own interest, and that of our friends and allies.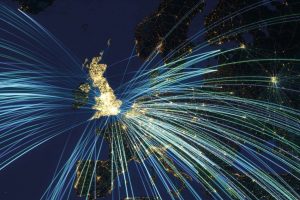 With the IMF estimating 90% of global growth is likely to come from outside the EU, there is huge scope for more British companies, particularly smaller businesses, to target overseas markets. But trade is not only about commercial gain. It is also about nurturing developing economies, eliminating poverty and building partnerships for the future.
Fundamentally, we will have the power to choose our own economic destiny and chart our own course to a brighter and more prosperous future.