The good news is that ethnic minority representation in the Civil Service is increasing, but our senior leadership still lacks diversity. We're moving in the right direction, but there has been no significant shift in decades. And it matters.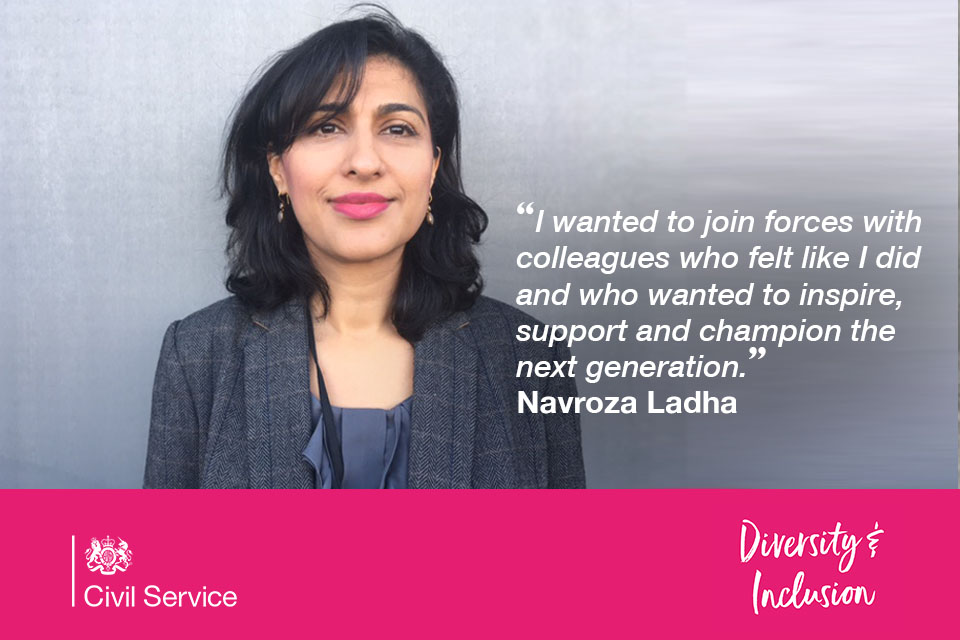 It matters because the Civil Service needs to be diverse and inclusive at all levels, drawing from different backgrounds and experience will ensure diversity of thought, increase innovation and prevent cultural disconnect. It matters because we need to be more representative of the communities we're serving so that the public can have confidence in the work we do. It matters because we need to inform, strengthen and challenge decision-making policies and practices.
At the top I recognise that there hasn't been a noticeable change since I joined the Civil Service 17 years ago.  As one of only 4.6% ethnic minority Senior Civil Servants, I am still invariably the only ethnic minority in senior meetings. And if I notice this, could the lack of role models have a negative impact on others from diverse backgrounds aiming for promotion?
Race to the Top Network
I didn't want to sit back and wait, and hope everything would work out. I wanted to join forces with colleagues who felt like I did and who wanted to inspire, support and champion the next generation. The Race to the Top Senior Civil Servants Network came about because of this. But it wasn't easy. Even finding fellow ethnic minority senior leaders to approach to become role models was a challenge and made me realise the scale of the problem.
The Network has achieved some great things: inspiring the creation of, and working with, our sister Race to the Top G6/7 Network, which was launched in June 2016 with an overarching aim of supporting more grades 6 and 7s reach senior positions. We worked together to run workshops, start work-shadowing programmes and host networking events. By establishing a register of interested diverse senior leaders we have been able to help departments by supporting them to hold interviews with more diverse selection panels.
But the area that I think we can potentially make the most difference is by just getting out there, telling our stories and encouraging others.
I've realised that there are enough of us willing to put our heads above the parapet, to talk honestly about the issues,  roll up our sleeves and do our bit so that others can see a future for themselves in the Civil Service.
Allowing everyone to reach their career potential
Everyone should feel that the Civil Service is a place of opportunity where they can reach their career potential. The Network's Role Models Programme, brilliantly led by Naomi Mallick at Ministry of Justice (MoJ), is showing the impact the right role models can have on careers.
Members of the Race to the Top Network have reflected on the influence of role models in their lives and careers, and their colleagues, including apprentices at the start of their Civil Service career.  Everyone needs someone to inspire them, encourage them and point the way and people want to know 'can someone like me succeed?'  We have been asking senior leaders from ethnic minority backgrounds to tell their stories – through videos and other media – and to offer their tips and encouragement to others.