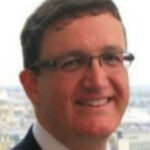 This week, the Government launches a campaign to encourage more parents to consider taking shared parental leave. This way of sharing time off to look after children has now been available for nearly three years and more people are now applying, many of them men. Encouraging participation forms an important part of our commitment to Civil Service diversity and inclusion.
Marking the start of this campaign enables me to celebrate a way in which parents' lives are being improved by new opportunities to see more of their children. I hope it will encourage more parents to consider it as an option. Look out for the ads on transport and at the roadside as well as on social media.
Shared parental leave gives parents a real opportunity to enjoy the early months of childhood. It can be taken when a baby is born but also when parents adopt a child or have a baby through surrogacy. It is a legal right and enables parents to swap some of their maternity or adoption leave and to take the rest more flexibly and as a couple. The Civil Service goes beyond the statutory minimum provision and offers an occupational rate of pay for some of this leave.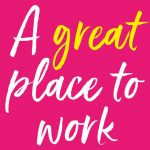 Shared parental leave can be complicated to understand. As part of the campaign, BEIS will be refreshing some of their guidance. Here in the Civil Service, we are planning to launch some new booklets to make the scheme easier to understand. Have a look at your intranet site and on GOV.UK and talk to Shared Services or HR about your options.
Here are the experiences of some civil servants who have taken shared parental leave.
Kate and Dominic...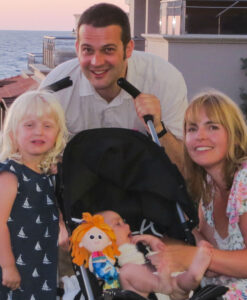 ...took shared parental leave when their daughter, Abigail, was born. At the time, Kate worked for the Department for Education. She took 6 months off and then Dominic took 4 months off. They both took annual leave around the handover point and so had 6 weeks together as a family. This meant that Dominic was at home for the first half-term after their older child, Holly, started school. 
Kate says shared parental leave:
"...was a really good way for my husband to bond with both our children whilst maintaining momentum in our careers. It enabled us to approach parenting as an equal and shared endeavour. It also contributed to our flexing and adapting our working patterns since then. There have been times since when I have worked full-time and my partner has worked part-time and vice versa. Dominic is now a freelance communications consultant and I work part-time, so we have maintained that flexibility.
Andy and Emma...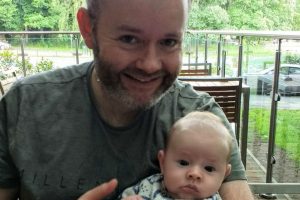 ...took SPL to look after their son, Tom. Andy works for the Cabinet Office and Emma for the NHS.
Andy took 8 weeks shared parental leave combined with 2 weeks paternity leave and 2 weeks annual leave – 12 weeks off in total. He started this from the day Tom was born and took it alongside Emma's maternity leave, so they were off together for the first 3 months.   
Andy says:
"As Tom was our first child, it was a really good opportunity for Emma and me to spend 3 months together while we learnt the ropes of parenting. As everyone who has ever been a parent knows, those first few weeks are exhausting. Being at home and able to support each other just about kept our sanity intact. It was also great to be able to bond properly with Tom for those first few months.

"Now I'm back at work, I appreciate the benefit of that even more. I do miss not spending as much time with him during the day; particularly as he's often started his pre-bedtime grumpy period by the time I get home now, so doesn't always seem too pleased to see me!. When I did come back to work, I felt far more ready to juggle the demands of my job and being a dad. I'd have found it much harder if I'd had to do it after only 2 weeks' paternity leave."
Tom and Christina...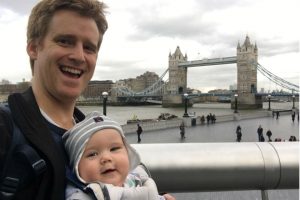 ...took shared parental leave to look after their son, Joshua. Tom works for the Ministry of Justice and Christina for a leading professional services firm.
Tom took 6 months shared parental leave in a single chunk, from month 5 to month 11, with a month of annual leave, making 7 months off in total. Christina went back to work at month 6 – so they overlapped for a month. Tom says this "was great and enabled me to learn the ropes!"
He continues:
"I thoroughly enjoyed the experience of being on shared parental leave and loved spending so much time with my son. It enabled me to develop a really strong bond with him and be there for some of the most memorable moments in his first year.

"That said it was definitely much harder work than I expected and it gave me a new-found respect for parents looking after children on their own – sometimes, just leaving the flat on time was a significant victory! My wife really enjoys her job and was happy to return to work after 6 months. We both very much think that raising our children should be a joint endeavour, so it seemed like a natural decision for us to split the time down the middle.

"Taking SPL will definitely make me a better line manager, as I'll have a much better understanding of what it means to take time off to have children and what caring responsibilities mean for my team members. In terms of benefits to my department, having a generous shared parental leave policy will undoubtedly help demonstrate that they are modern and flexible employers and help them to attract and retain talented people."
Follow Rupert McNeil on Twitter: @CivilServiceCPO