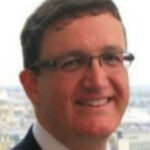 As we enter 2018, I've been reflecting on what we've achieved since Civil Service HR signed a memorandum of understanding (MOU) with CIPD back in September 2016.
This was a significant milestone in the Civil Service's working relationship with the HR professional body. It outlined our intent to work together to build professionalism across the Civil Service and to collaborate on research and specific projects, including the future of HR and the workforce.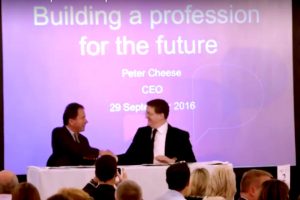 It's been a busy period. The spirit of the MOU has underpinned the approach and we have continued to build a positive and collaborative working relationship with CIPD. They play an important role as members of our HR Capability Board, and as a sounding board on Civil Service HR activity.
Our achievements include:
the launch in the Civil Service Diversity & Inclusion Strategy of a joint initiative with CIPD to develop a measure of inclusion for UK employers;

85 civil servants in the HR profession accessing the central contract to gain CIPD accreditation through experience assessment and membership upgrade;

61 individuals starting the Level 7 Postgraduate Diploma in HR Management through our central contract with MOL, a CIPD qualification centre;

securing CIPD support for the development and introduction of our HR Career Paths, which were launched in March 2017 (these will shortly be in public domain on GOV.UK);

HR Capability Board support and input into CIPD's work on the development of its new Professional Standards Framework;

HR Apprenticeships – CIPD training, in partnership with Arch Apprenticeships, winning the contract (now live) to deliver the Civil Service's HR Apprenticeships at Level 3 and Level 5;

CIPD's pilot programme for the Fast Stream (transcending HR), the subject of ongoing engagement sessions with all our current HR Fast Stream cohorts. CIPD are also key stakeholders and a sounding board in the current review of our HR Fast Stream.

together with Engage for Success, the Civil Service and CIPD sponsored January's

'Outcomes through Engagement'

conference, bringing together representatives from different parts of the public sector to hear and discuss case studies of how the public sector demonstrates the benefits of a focus on employee engagement; and

publishing the results of the Civil Service field trials - run with CIPD support - on strengths-based performance

conversations.
On top of all of this, CIPD has been working closely with HMRC, the Home Office, the departments of Work & Pensions (DWP), Defence (MOD) and others on HR qualifications and capability plans.
We will continue to work with CIPD in areas such as the CIPD Policy Forum. We will explore opportunities to collaborate on research projects with other sectors; and we will work on horizon scanning and consider key capability requirements for the HR Function for the next three to five years.
Another focus will be continuing professional development (CPD). We will look at raising awareness of CPD and why it is so important for all HR professionals, and we will continue to consider development requirements and support departments in raising capability.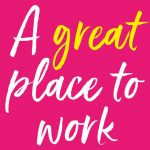 This is great progress. I want to thank Debbie Alder (HR Director General for DWP) for leading this work and the contribution of the HR Capability Board.
We look forward to working with CIPD in 2018 and beyond!