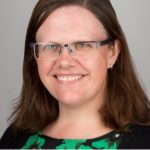 This week we mark 100 years since the Representation of the People Act 1918. This Act gave women over 30 who owned property the right to vote, and it opened the door to full suffrage in 1928.
To commemorate this important moment, the Government Equalities Office is leading a programme, led by Helen Anderson. It will:

Celebrate:

to increase national awareness and mark 100 years since women got the right to vote

Educate:

to increase young people's knowledge of UK democracy and its importance, and increase their democratic participation

Participate:

 aspiring to achieve gender parity in local and national politics by the centenary of the Equal Franchise Act in 2028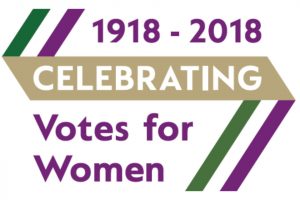 As part of the celebrations, I'm leading a working group within the Government Equalities Office programme to showcase women in public life over the last 100 years. I am working with a great group of volunteers, gender champions and the Cross Government Women's Network. I'm especially enjoying hearing stories about suffragists and suffragettes, such as Annie Kenney, Alice Hawkins and Mary Barnes.
The sheer scale of the suffrage movement astounds me, so the working group was adamant that our work will reach as many government departments and agencies as possible during the year.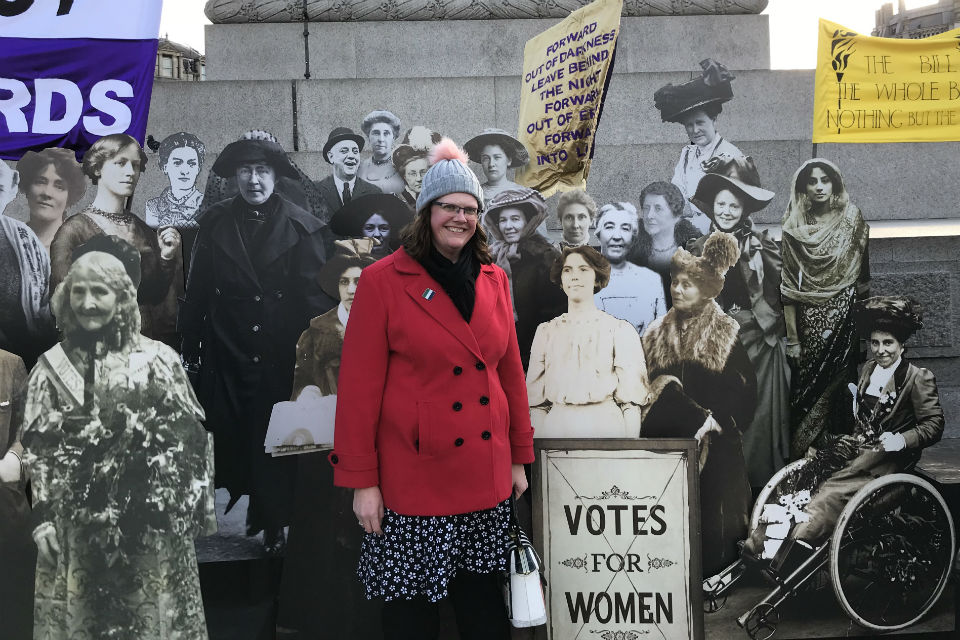 Within the Civil Service, our celebrations start with a launch event focusing on past, present and future. Current permanent secretaries, past female permanent secretaries, gender champions and aspiring female leaders will hear stories of the suffrage campaign, the history of women in the Civil Service, gender representation today and our hopes for the future.
For example, there will be more focus on intersectionality. We will be highlighting the diverse contributions and the important roles played within the Civil Service by women from ethnic minorities, lesbian, bisexual and transgender women, and women of every age, religion, faith, belief or non-belief.
Suffrage Flag Relay

Our Suffrage Flag Relay will start its journey from our launch event and travel around the UK to departments and agencies across government. When organisations host the flag, they will also be hosting wider events and discussions on gender equality – including the returners programmes, gender pay gap and gender stereotypical language in the workplace.
In parallel, the Foreign and Commonwealth Office (FCO) and Department for International Development (DFID) are organising a global suffrage flag relay. This has already started, and has so far travelled to South Africa and Nigeria.
Gender champions and employee networks are working together to host a vast range of local events throughout the year. These include 'EqualiTeas', a 'living museum', talks by suffrage speakers, panel discussions and history walks.
You can follow @XgovCentenary on Twitter for all of the latest news and events happening in departments and agencies. They will be sharing relay pictures from @SuffrageFlag using the hashtag #SuffrageFlagRelay.
The centenary year activities will culminate on 13 December 2018, the eve of the 100th anniversary of the first Parliamentary vote to include women.