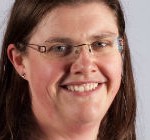 Keela Shackell-Smith
Keela is the co-lead and one of the founders of the Environment Agency Women's Network. In my day job I work in the Evidence Directorate, mainly internal communications.
Follow Keela on twitter: @KeelaShackell
Keela Shackell-Smith of the Cross Government Women's Network previews Civil Service events celebrating International Women's Day.
Co-chairs of the Cross-Government Women's Network, Keela Shackell-Smith and Eleanor Binks look back on the successes in their first year, and forward to the challenges ahead.
The Environment Agency's Keela Shackell-Smith shares her experiences setting up the department's Women's Network.