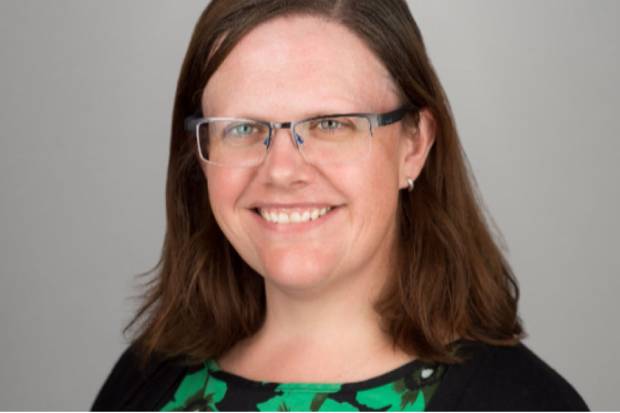 With so many civil servants currently working from home, Keela Shackell-Smith lists the seven things that make flexible working work for her – and may do so for others, too.
Flexible working is great, but I'm biased – I've been a flexible worker for over 10 years, working remotely in Devon and Cambridgeshire and, since last year, part time. But I think back to day one, and it wasn't easy. There were so many questions: 
Will people forget me?

Will I get lonely?

How do I stay in touch?

Should I have breaks? 
Everyone who works flexibly would tell you that it takes time to get into your groove. And now that we are having to adapt to new ways of working during the coronavirus pandemic – including, for many of us, working from home – I wanted to collect my own practical ideas together in this blog. Feel free to comment with your concerns or advice for others, and how they relate to your current circumstances. 
This is what works for me: 
Hours –

I log in very early and finish early, it's when I work best. I don't have to commute, so I use commuting time to work through emails before working on projects after 9am. Please do discuss this approach with your line manager, to strike a balance between what works best for you and the team.

Technology is your best friend –

 We have the technology to do virtual meetings, radio broadcasts, etc. My favourite has to be brainstorming by virtual meeting. I bring up a Google slide or PowerPoint document, go around the virtual room asking people for their ideas, and write them straight onto the slide. It's like a virtual whiteboard. 

Questioning whether you have to meet –

 It's so easy to fill diaries with virtual meetings, now more than ever. One of the best bits of being a flexible worker is that you aren't invited to ad hoc meetings, people have to schedule them. Question whether a meeting is necessary, and whether it could be done another way.

Emails overload

– It's also easy to spam flexible workers, which is great in one way because we aren't forgotten. However, our inboxes get overloaded and things might be missed. I have a new rule: I don't email the team, we have our group instant messenger to speak to each other, but shouldn't be emailing (unless it's to attach a document). 

Breaks –

 I tend to move after about 30 minutes sitting, even if it's just to get a cup of tea or a drink of water. It's easy to stay stationary for hours and hours, and that's awful for musculoskeletal health. 

Workstation –

 I have a screen, separate keyboard and wireless mouse. I learnt this lesson the hard way, when I developed back and wrist problems. A good workstation setup is vital, so please consider using a laptop holder. 

Loneliness –

 This can be very real, but regular check-ins with colleagues help so you know you aren't forgotten. Something to consider is not to 'leave out' flexible/part-time workers. For example, if a meeting is on a regular day when one of the team doesn't work, get a scribe to write some meeting notes and send it to the individual.
This has all worked well for me. However, I understand that other people may have other suggestions, so I would really welcome your ideas on what has worked for you both in the past and now, when virtually everyone is having to adapt and be flexible in different ways.