Brian Stanislas rounds up recent activities and developments in flexible working and the Civil Service Job Share Finder.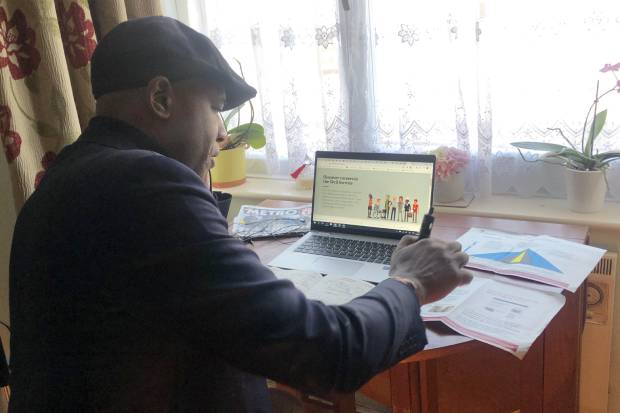 Partnering with Civil Service Local – January and February 2020 update

In my previous blog, Civil Service Job Share Finder – partnering brings benefits, I explained that my work as Product Manager of the Civil Service Careers website had given me the opportunity to appreciate the wide range of stories of people who work flexibly within Civil Service departments and professions across the UK. I also explained that Civil Service Job Share Finder site usage data showed that there was a significantly increasing appetite among civil servants for Job Sharing far beyond London and the South East, particularly North West and South West England.
The Civil Service Job Share Finder helps civil servants find other civil servants to form successful job-share partnerships. It has also developed in recent years to provide information and resources about job sharing and flexible working. 
The Job Share Finder team collaborated with Civil Service Local to enhance promotion of the site in the regions where there is a huge potential to further enhance uptake of job sharing.
Civil Service Local is a cross-departmental team, part of the Cabinet Office, based in locations around Scotland, England, Northern Ireland and Wales. its purpose is to bring together departments and agencies within each locality to deliver actions and opportunities that will bring the vision of A Brilliant Civil Service to life and encourage more of us to be part of it.
This site promotion activity aligns with the wellbeing promotion objectives of CS Local, as job sharers report continuously high levels of wellbeing and employee engagement according to Civil Service People Survey Demographic Reports from 2014 to 2018.
Our ambition is to increase awareness and take-up of job sharing (and of other types of flexible working). This January and February, the Job Share Finder team attended  CS Local events, once in Hampshire and twice in Newport. Team member Julie Shroff enthusiastically delivered site promotion presentations to more than 120 colleagues and initiated new working relationships with key contacts from DWP, IPO, ONS and HMRC.
Over the coming months, with CS Local, we will be exploring innovative ways to maintain awareness raising of flexible working and job sharing via digital and social media channels. And like CS Local we still aspire to finding ways of involving people from all Regions, keep it 'local' not Westminster-centric!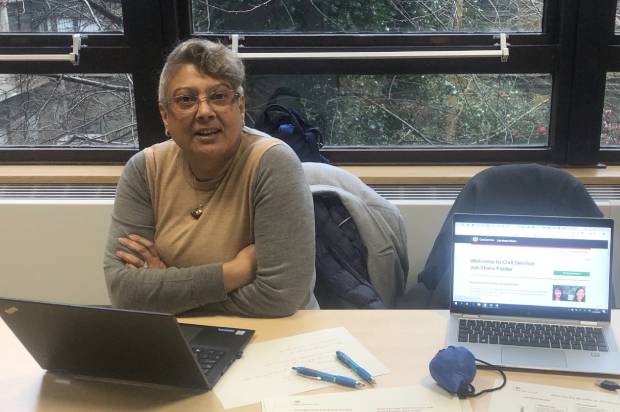 Timewise Power 50 Awards
On 26 February I attended the Timewise Power 50 Award Winners breakfast at the EY building in London Bridge. Nicola Hewer and Melissa Case (MoJ Director General Job Sharers) attended the event as Power 50 Job Share Award Winners. They are the second Director-General-level job-share partnership in the Civil Service (the first was between Ruth Hannant and Polly Payne, who were also Power 50 Job Share award winners in 2018).
I attended with the Civil Service Diversity & Inclusion team representing the Civil Service, which was one of only two employers in the Power 50 Flexible Employer Award Winners category.
The award highlights how the Civil Service champions flexible working through a range of services and portals including Civil Service Jobs, Civil Service Careers, Civil Service Blogs and Civil Service Job Share Finder.
In its Year of Inclusion, the award is great recognition of the Civil Service's progress towards fulfilling its ambition to be the most inclusive employer in the UK.
Civil Service Job Share Finder – remote working resources update
To help civil servants through the coronavirus pandemic, we have been making some updates to the Civil Service Job Share Finder. 
We have curated a range of Remote Working / Working From Home Guidance from various sources in our Resource Library, to support people working from home or managing staff working from home. 
We have also created a section on the home page signposting site visitors to the official government coronavirus (COVID-19) information site.
Finally, we have arranged for a Civil Service Job Share Finder hyperlink to be placed at the bottom of CS Jobs Alert Emails. This is to help to ensure that any colleagues using the CS Jobs alert system who may have an emerging interest in Job Sharing or Flexible Working have an easy way of finding the service.