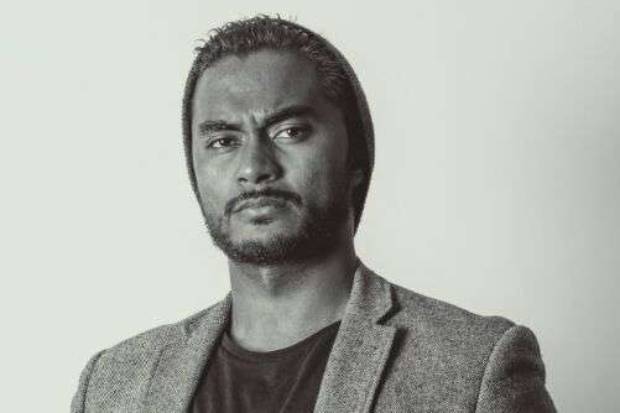 I'm Qayum, and I am a civil servant and a carer. For me, inclusion is recognising the dual roles I play in my life and the impact they have on me. 
While I've been a civil servant for only a few months – I joined the Cabinet Office in December 2019 – I've been a carer since I was nine or 10.
I've not always identified as a carer. When I was younger, it was just part of my day-to-day life: taking my parents to the doctor's, the bank, translating for them and making sure they had everything they needed. 
Now that I'm older, I recognise that taking on this role is caring, and I recognise the impact that it has had on me and other friends who are also carers for their parents. 
I feel I lived as full a life as my peers, but I always had to be aware and certain of a few things: what my availability was and who could take over my caring responsibilities were I not able to; if I was out, where I was and how long it would take me to go home should an emergency arise; my phone battery percentage; remembering my external battery pack; my phone being reachable; the ringer volume on full (I made for a lousy cinemagoer); and reminders to make check-in calls to be sure all was OK at home.
Now I'm in full time work I keep my personal phone with me at all times, even during meetings. I'm glad to work in an environment where this is possible, as it alleviates some of the anxiety I once had.
So, inclusion to me is about being able to have an open and honest conversation about my caring responsibilities and why I need to work flexibly. It's about being able to say to my colleagues that I'm feeling stressed, upset, or overwhelmed on certain days, without being judged. 
This isn't always easy to do. So this is a call-out to managers:
be aware of the younger members of your team and any caring responsibilities that they might have

if they haven't been forthcoming about their responsibilities, do your utmost to make sure it's something that you actively champion in your team meetings and away days (this will ensure an environment flourishes where young carers feel comfortable to approach you about their circumstances)

where you are aware of young carers in your team, work with them to develop flexible working arrangements where needed and take into consideration their responsibilities when thinking of their development and progression
To young carers in the Civil Service, I say:
be proud of who you are and what you do for others – it's an amazing, difficult thing that you're doing

bring your whole selves to your workplace, including your caring responsibilities

don't be afraid of being open and upfront about your responsibilities, and ask your managers to work with you in finding the right way of working for yourself

join the Carers Network and remember you're not alone
2020 is the Civil Service Year of Inclusion. With just a little bit of work we can go a long way in making sure all of our staff feel like they belong, can be their authentic selves and can voice their needs in order to be the best that they can be.