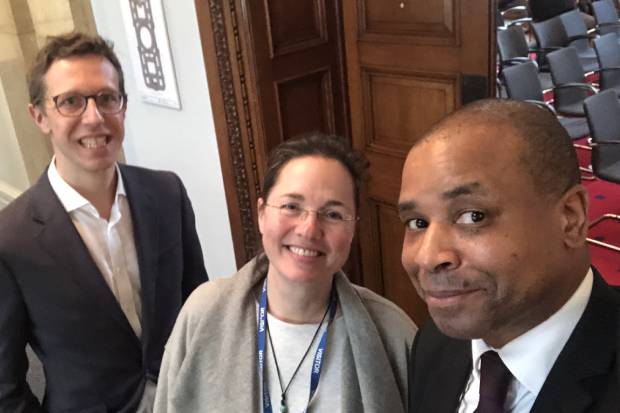 Civil Service Job Share Finder was originally designed to support maternity leave returners to the Civil Service who were looking for a better work/life balance.
I have previously written that, as Product Manager of the Job Share Finder, I have seen more and more men choosing to become job sharers to enjoy the benefits of a better balance between work and home commitments.
Of the 3,200 colleagues who have registered on the site, 20% are men – double the proportion when the site launched at the Civil Service International Women's Day event on 9 March 2015.
The introduction of Shared Parental Leave coincided with (and may have influenced) an increase in men looking for Job Share partners. A particular motivation for some is having more time to enjoy the rewards of fatherhood. However, this is not always the case for others.
For this blog post, in the run-up to International Women's Day 2020 on 8 March (on the theme An Equal World is an Enabled World), I talked to Ian Shepherd, a job sharer since 2014, about his experience of job sharing.
Ian is a Director of Trade Policy in the Department for International Trade with his job-share partner Jenny Ashby. He chooses to job share in order to reap the benefits of having extra time to fulfil a wide range of personal pursuits that are not primarily care orientated.
Ian and Jen's job share partnership is a great example of how men and women can work together and help to create greater gender equality.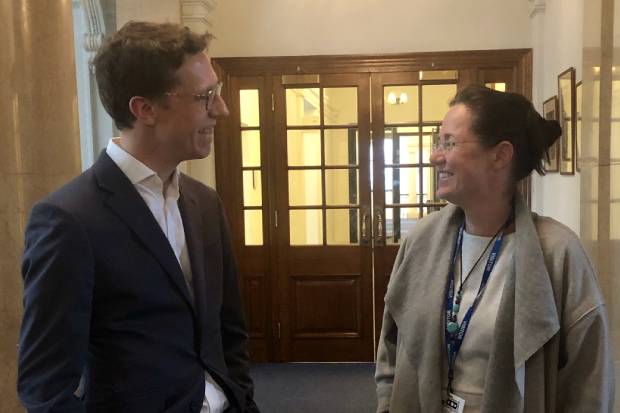 Why do you job share?
I job share because it makes me happier and better at my job. I think it is really key that flexible working is there for people who have caring responsibilities, but I also think it's important that it's something everyone can benefit from. I use my extra time to learn new things (I'm doing a Psychology course at the moment), do some voluntary work (some tutoring / mentoring for a charity), look after my nieces and nephews, do some new hobbies, and some of the time I just relax and watch television! 
I feel I have a happier balance in my week. I know it isn't something everyone will be able to do, but there aren't many men who job share right now, and I think lots more people could think about it as an option.
What are the benefits of job sharing?
Besides making me happier, I also prefer doing my work with my job share partner, Jenny. We can talk through tricky decisions, get confidence from one another and make use of both of our skills. I have actually found it makes me more ambitious in my career, knowing I have a way to balance out work.
What are your tips for anyone looking to start job sharing?
It is key to find the right partner. The Civil Service Job Share Finder website is an excellent resource that civil servant colleagues can use not only to find their ideal job share partner, but also to find out more about job sharing and flexible working using the site's Resource Library.  
On quite a few areas, I think being different can bring benefits and you can harness two individual's talents. But if you are in a leadership position, I do think you need to have pretty similar leadership styles, otherwise your team will experience two different leadership cultures each week! 
Also, it's vital to enter into a collective mindset: "we" becomes the key word, and the partnership won't work if there's any hint of blaming each other or competing with each other. So, talking a lot before you enter into a job share is going to be key. But I would also say, be ready to take the gamble. 
Ultimately, there are lots of variables on whether a job works out – your manager, your team, the work. Job sharing and your job-share partner is, of course, an important factor, but it isn't necessarily a bigger risk than the many we take as a given when we take on a new job.