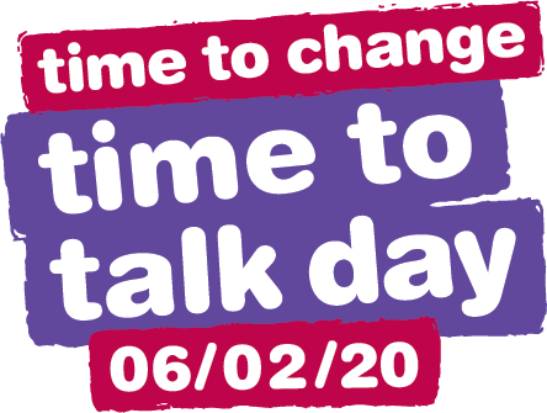 Mental health and diversity and inclusion are often viewed as distinct and separate issues. In reality, however, I believe they are complementary issues that together work hand in hand to help us all fight ignorance and stigma in the workplace and help us give everyone a voice.
Working in a culture of openness, trust and understanding has a major impact on both our work and our personal lives and will exert an influence on the policies and decisions we make as we work to deliver public services for a multicultural society.
2020 is the Civil Service Year of Inclusion. Time to Talk Day explored the different aspects of our lives that influence our wellbeing and inclusion in the workplace. Bringing people together in this way to discuss challenges, lifestyles and feelings is helping make work a safe space where everyone can be themselves, have a meaningful and rewarding career and help and support each other.
Finding the time
Everyone knows that mental health and inclusion matter, but it can be hard to find the time to talk about it. People are busy, have deadlines, work in different locations and can't put their phones down. Events such as Time to Talk Day give people the opportunity to talk, get to know each other and let others know about employee networks and where they can go for mental health support. 
Chris Stevens from Crown Commercial Service said: "Mental health is the thread that weaves our diversity and inclusion networks together. They all represent important issues, but our challenge is not to overburden colleagues with national or international days for good causes. Through collaboration and creating an inclusion calendar for all events we reduced competition for publicity and focused on delivering events that would resonate with people.
"Not everyone wants to talk about their lived experience and that is fine. What is not acceptable is being concerned about the implications of asking for support when you need it and without judgment. Some colleagues are still held back by what they think might happen and we are trying to address that.
"We broadened the scope of Time to Talk Day to highlight our employee networks for mental health, gender equality, LGBT pride, BAME, disability and carers. This was our way of saying we will tackle any stigma and judgment by gaining knowledge and listening to others."
Flexibility is key
To get people to take a timeout from their busy days and talk, the Ministry of Housing, Communities and Local Government gave people a choice on how they wanted to do it. There were table discussions, presentations, online hangouts and people venturing outside to embrace the winter air. People don't have to talk about mental health challenges or protected characteristics to break the stigma and have a wellbeing culture. 
Talking to someone new, chatting about a TV show, seeking advice on applying for new jobs or sharing holiday plans can help people to get to know each other. The Driver and Vehicle Licensing Agency had volunteers from its ramblers club, photography group, choir and creative writing circle show the different ways people can unwind, take up new hobbies and meet new people.
Guest Speakers
Guest speakers often draw people away from their desks as it's a chance to be inspired, entertained and realise you are not alone in facing life challenges and mental health conditions. It's good to talk, but listening and sharing are just as important.    
The Cabinet Office had an inspirational talk from TV presenter Simon Thomas on his mental health journey and pursuit of happiness following the death of his wife from cancer in 2017. 
The Department for Business, Energy & Industrial Strategy (BEIS) hosted Vanessa King, a board member at Action for Happiness, who shared practical tips on how we can be happier in the workplace and build our resilience.
BEIS also hosted Lord Dennis Stevenson, co-author of the Thriving at Work Review, which was timely, as the Civil Service is due to meet all Thriving at Work recommendations for mental health support in the workplace by April 2020.