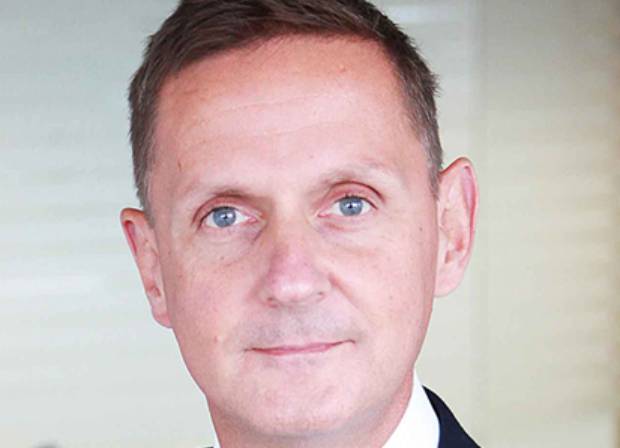 I am the Civil Service Health & Wellbeing Champion, and I want to thank my fellow civil servants and those in the wider public sector for keeping government services running and protecting society in the ongoing coronavirus COVID-19 pandemic.
This national health emergency is a fast-moving situation that no one has faced before. We're learning and adapting, responding to changing circumstances and facing the unknowns and uncertainties together. What doesn't change is our commitment, collaboration and innovation.
Across the Civil Service, we are doing our jobs while looking after ourselves and loved ones to slow the spread of the virus and protect the most vulnerable. And everyone is affected by the major changes which are happening to all aspects of society and our way of life.
Most civil servants are now working from home, using video and collaboration tools to help manage the emergency, keep serving the public, maintain necessary corporate functions, and support the government and stakeholders. But there are also many frontline, operational and other key workers remaining on site or in the field to deliver essential public services.
We can all be proud of our role in continuing to provide world-class public services over this exceptionally challenging time.

Health and wellbeing help and guidance
The big changes we are seeing to the way we work and live are capable of affecting our own health and wellbeing, especially as we adapt to working remotely, balancing caring responsibilities, cancelling planned holidays and social events, and potentially entering self-isolation to contain the virus. 
There is help and guidance available on how to cope with these changes. The new Coronavirus (COVID-19): Looking After Your Wellbeing and Mental Health Toolkit gives practical advice on keeping your mind and body active, managing personal and work-related stresses, and how to stay engaged and connect with others. 
In addition, there is working-from-home guidance to help teams adjust to remote working. Between them these guides cover such issues as exercise, loneliness, keeping in contact with family and friends, coping with financial hardship, and maintaining a healthy work/life balance in this new environment. Contact your HR teams about these guides, use them yourselves and in your teams.
Your HR team will also have details of your departmental employee support service, and of other sources of advice and support which are available. And the GOV.UK coronavirus page has the latest government guidance on what you need to do. Our staff networks are also working hard to share learning, hints and tips which will help support us all. 
I'm thinking about my own wellbeing over this period too. As a couple of examples of what I'm doing: I'm fortunate to have a garden, which will be getting more attention than it's used to; and I've started to keep a daily log – much too grand to call it a diary, but it is helping me to keep track and collect my thoughts.
These are going to be very difficult times. But there are things we can all do to look after ourselves. And no-one should be unsupported. Please use these resources, take care of your own wellbeing and that of others, and reach out for help if you need it.