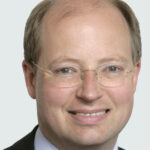 In a previous blog, published in December, I asked for details of innovative activities that departments or agencies had organised to celebrate the International Day of Persons with Disabilities.
I am delighted to say that I received many positive responses. Here are just a few examples.
Nellie the interactive dinosaur
In Temple Quay House, Rivergate, Bristol, members of staff disability networks and PCS Union Learning Rep staff from the Planning Inspectorate, HM Revenue & Customs, and OFSTED, got together to run a Disability Awareness Day.

Nellie the interactive dinosaur

They came up with the idea of a large, colourful, friendly and interactive dinosaur, called Nellie. A member of staff had built Nellie in her own time out of disposable cardboard boxes and the coloured cardboard inserts used in paper files.

The design was highly creative, conveying the subtle message: "Look at me, I may come across as big and strong but I have several non-visible disabilities." Visitors to the stand were invited to lift up flaps positioned all over Nellie's body to reveal details of specific non-visible disabilities. Pens were also provided for visitors to write on Nellie details of any other hidden disabilities that they were aware of. Green crepe paper was used to make it look as if Nellie was hiding in the jungle, drawing parallels that many disabilities are also hidden.

The event generated a lot of interest. Visitors to the stand took photos of Nellie and discovered useful information on resources such as the Workplace Adjustment Passport and the Civil Service Learning offer on 'Becoming Disability Confident'.
Ask. Listen. Act.
During the week commencing 11 December, the Ability Network In the Department for Transport (DfT) launched an 'Ask. Listen. Act.' campaign based around the network's definition of a Disability Confident DfT. The aim was to build on the department's recent accreditation as a Disability Confident Leader; so that everyone - disabled staff, managers and colleagues - genuinely feels comfortable with and confident about disability. 

Staff were asked to adopt the simple message, Ask. Listen. Act., to help everyone in DfT to be more Disability Confident. This campaign is about starting a conversation and is the first of a number of initiatives that DfT will be pursuing over the next few months:

Ask

: if anyone in your team has additional needs – make this a standard question and it will become easier for everyone to speak up.

This does not mean it's okay to ask someone how they became disabled or, "what's wrong with you?". It means asking, "What can I do to help?" or, "Is there something we need to do to make sure you're included?". It is intended to empower disabled staff by making it easier to talk about their needs. This is also not intended to push disabled staff into talking about their personal issues - unless they want to - but to help create an environment where it's comfortable for them to do so.

Listen

: to what disabled people tell you – listen to their views and understand how disability affects them and what they need to be included; understand too that they might not want to talk, and that's okay, especially if they know that if they change their mind, you're ready to listen.

This means not assuming you already know what someone needs.  It's good to have some background knowledge about different needs, impairments and potential access solutions. But if a disabled person says that something isn't going to work for them, respect that. 

Act

: on what they tell you, and champion their and others' needs.

This means exactly what it says on the tin.  If someone does explain what their needs are, then respond appropriately, remember to do it every time, and remind others to do the same.

A news story and a blog from an Ability Network member and her manager about their experiences were published alongside top tips and links to useful resources. Purple badges and lanyards were issued to Ability members and allies to spread the Act. Listen. Act. message to get people talking, and to start turning DfT purple. 
Purple power
HSE staff at a 'purple power' event

HSE (Health & Safety Executive) partnered with the Office of Nuclear Regulation to hold a series of 'purple power' events. They lit up their headquarters in Bootle and Merseyside purple for the week and involved their area offices by distributing purple power packs. These contained useful resources such as posters, coasters, links to internal and external sources of advice, alongside purple sweets and fruits, for area staff to use on event stands.

Staff were encouraged to wear purple and to hand out coasters as a prompt to start a conversation about disability.

A keynote event was organised, including speakers such as Nikki Fox, the BBC Disability Correspondent. The event was linked to HSE achieving Disability Confident Level 2, and included a forward look on actions necessary to become a Disability Confident Leader (Level 3).  

The feedback has been excellent, and has continued to raise the profile of disability issues in HSE. 
It is great to hear about these innovative initiatives and my thanks to all those individuals who contacted me to share their stories.