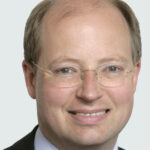 You may recall that, in November, I published the first in a series of blogs showcasing the personal disability stories of civil servants. This second blog features Chris, who shares his experience and insights of acquiring a disability during his working life.
His story provides an opportunity to bust a commonly held myth that most disabled people were born with their condition. Research by leading disability organisations such as Leonard Cheshire shows that, in fact, 8 out of 10 working-age disabled people acquire the disability over their lifetime.
An acquired disability is the result of an accident or illness. It can be the consequence of head trauma, spinal injuries, loss of vision/hearing, and injury to or loss of limbs. While illness and health-related acquired disabilities can cover conditions such as stroke, post-traumatic stress, MS, Motor Neurone Disease and mental ill health, to name a few.
Chris Blockley-Webb: calling the mark
Chris and his son at Twickenham, the home of English rugby

After a fulfilling career in the Royal Navy, cut short by a drunk driver, I joined the Maritime and Coastguard Agency (MCA) and have been with them for 17 years in various roles. I have been married for nearly 20 years, with three fantastic children.

Everything changed in April 2014. An innocuous collision while officiating a rugby match left me with 8 months off work, barely able to walk and, it transpired, with a chronic spinal injury that the orthopaedic and neuro-surgeons described as inoperable.

During this time, I had some life decisions to make. Most of them around my medical condition. I could either be totally pain free, but in a 'haze' of high doses of medication, or accept a manageable level of pain and rebuild. I decided to fight, not to let the injury define me and become my life.

In reality, my family made the decision for me. I had the support of my wife, children and friends. On returning to work, that support extended. I changed jobs and requalified in a different discipline. With superb line management and colleague support, I started to give something back, as a Mental Health Buddy, as a Civil Service Disability Role Model and then back into the sport I love… rugby.

In rugby parlance, I had been forced to 'call the mark'. I had been forced to pause and make a game-changing decision. Part of this was to put together a referee academy at my local club and to carry on coaching and mentoring. This evolved into a county academy and resulted in my working with the Rugby Football Union in the development of the Young Match Officials Programme (YMOs).

I am now the Young Referee Development Officer (YRDO) for the county of Hampshire and regularly work with other counties, using Hampshire as the template. I am responsible for over 50 young referees at county level and 15 within my club. I am also a referee coach/advisor for the Hampshire Rugby Referees and the Royal Navy Society.

In addition, I coach my son's U13s side, alongside my close friends, whose 'dark humour' pulled me through the lowest parts of accepting the disability.

My wife and children have been fantastic, we are pragmatic and do not let my injury stop us leading active lives (other than long-distance fell walking and running!).

My wife encouraged me to "strike out" and look for a promotion. With her support I did, and I am now looking forward to my new job with the Ministry of Defence on promotion. I will be sad to leave the MCA, but take with me some great experiences.

In short, no matter how headstrong the individual - which, apparently, I am - you will always need a support network, be it family, friends or colleagues. People are usually afraid to ask if you need help. My advice is to make light, smile and engage, and you will invariably find that support is there.

I have been lucky, and have been encouraged to embrace life, looking at it from a different perspective, through different glasses.

Change your lenses – you may be surprised!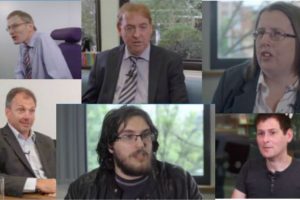 Chris has taken an active role in the development of our Becoming Disability Confident learning offer. If you would like to hear him share his experiences first hand, you can view the Becoming Disability Confident learning videos. Better still, complete the full learning product, which only takes an hour to complete and is free of charge to Civil Service staff.
If you are a manager, you may want to think about the type of support that you can provide to a member of staff who acquires a disability. This can include simply keeping in touch, developing a return to work plan, considering appropriate workplace adjustments - such as a phased return to work - job carving and what to tell colleagues.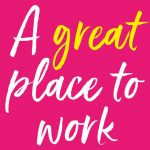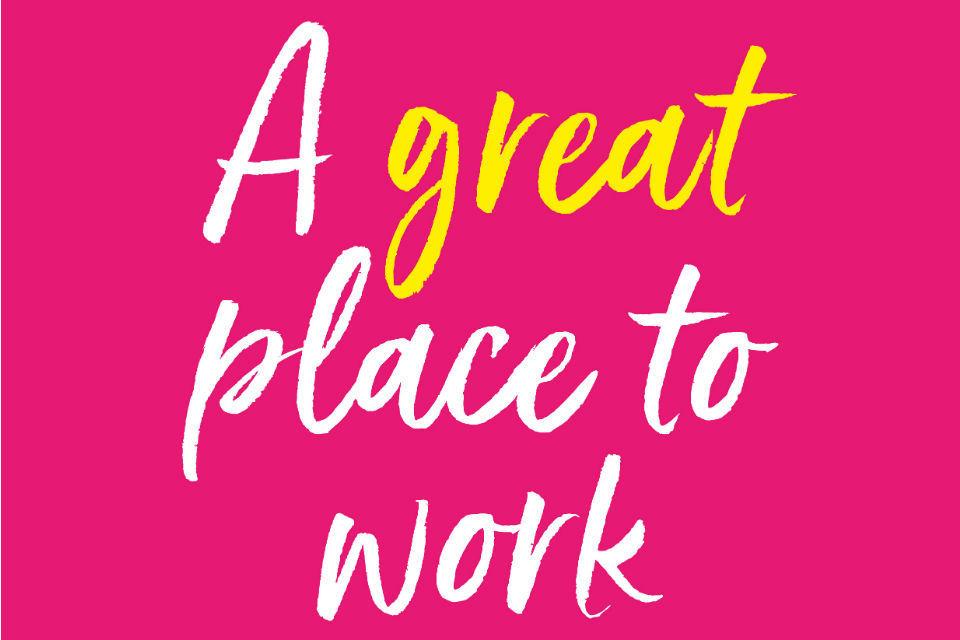 Finally, a massive thanks from me to Chris for being an inspiration to us all and for his great work to promote disability inclusion within the Civil Service.