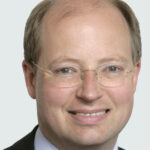 Regular readers will know that in regard to disability inclusion, I often comment on the importance of getting the basics right – access to timely and high-quality workplace adjustments. One example of this is 'job carving', which is sometimes referred to as 'job redesign'.
Job carving can take a number of forms, including redesigning an existing job around the needs of an individual employee with a specific disability or creating a new role; for example, when an employee returns to work following a serious illness, such as a stroke. It can also be a by-product of two individuals apportioning respective job roles as part of a job-share arrangement.
I am pleased to advise that the Civil Service is leading the way in this area by developing best practice job carving guidance, endorsed by Penny Mordaunt, then Minister of State for Disabled People, Work and Health, who kindly volunteered to write a foreword. I would encourage all line managers to take the time to read the guidance as a useful resource on workplace adjustments, alongside the Workplace Adjustment Line Manager Best Practice Guide.
Understanding Stammering: a guide for employers  
Another excellent piece of guidance which I would recommend is Understanding Stammering: a guide for employers, developed jointly by Employers Stammering Network and enei to coincide with International Stammering Day, which took place on 22 October.
The guidance is highly informative. For instance, did you know that stammering is not always visible and that people who stammer often develop coping mechanisms to hide it, which can consume a lot of energy? This is explained by the Civil Service Stammering Network, who advise that "for 60% of civil servants with a stammer it is not always apparent". Also, that people who stammer have strengths and qualities such as resilience, empathy, listening skills and creativity. It highlights potential barriers in work and recruitment processes and offers best practice solutions.
I was particularly pleased to see the Civil Service Stammering Network and the Defence Stammering Network strongly featured within the section on case studies.
Civil Service Leadership Group breakout discussion
At a recent Civil Service Leadership Group meeting, I proposed and chaired a breakout group conversation on "How we can move from disability to ability", and specifically how we can change the perception of what disability brings to the workplace. Two other linked conversation requests, on "How we can improve our general health and wellbeing" and "Support to colleagues with mental ill health", were incorporated to give the conversation a wider focus. It was a rich discussion, offering the following insights:
we need to stop defining or labelling people by specific illnesses or disabilities, as their physical or mental health disabilities are rarely uniform; we also need to appreciate fluctuations in health and learn to spot and react to changing circumstances; 

we need to de-medicalise the issue of mental health; it is more about having a conversation, asking questions such as 'how are you feeling today', and normalising workplace conversations about feelings;

we need to lead with thoughtfulness and be aware of how our behaviour as leaders affects our team; we should encourage our people to have downtime and lead by example, such as making time to complete physical activities, such as taking a lunchtime walk or attending the gym during working hours; and

the biggest single issue impacting on our health and wellbeing is stress, which is mainly due to a lack of control; we can do our bit to address this by challenging 'fake urgency' practices, such as setting unnecessary, arbitrary deadlines. 
We concluded the conversation by taking away an action to "identify and promulgate the best tools for everyone to look after themselves and their colleagues at work that recognises the fundamental human need that we have to be in control".
If you know of any useful tools, please email disability.inclusion@cabinetoffice.gov.uk. I will update you on the outcome of the conversation in a subsequent blog.