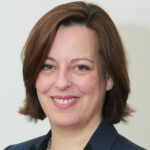 A month ago, Sue Owen and I organised an event– the first of its kind– to celebrate the contribution of female permanent secretaries past and present. Twenty-four came*, out of only 35 women who have ever held that role.  The event provided an opportunity to consider our collective experience of gender, inclusion and diversity in the Civil Service.
We have come a long way.  With 41% of the senior civil service (SCS) now women, and a quarter of permanent secretaries, the position on gender equality is completely different to the late 1980s when I joined the Civil Service. Then, you were lucky to find a woman anywhere in the SCS - those there were immediately became role models.  Indeed, I remember Sue Owen herself returning from maternity leave in the early 1990s as the first part-time deputy director in the Treasury – inspiring us that it could be done.
What also jumps out is how much talent has been lost. As we compared experiences, everyone had stories of female colleagues who had not fulfilled their potential. Sometimes they were passed over for promotion; sometimes careers and families couldn't be managed together; often it was just that 'faces didn't fit'.  Until relatively recently, speaking out about gender equality could damage your career.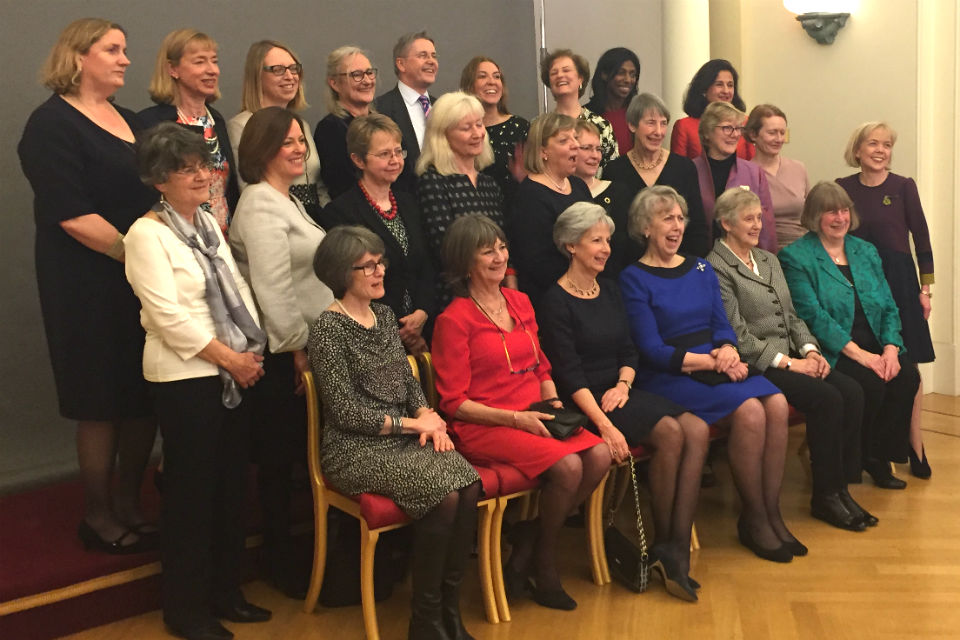 While I am proud of what the Civil Service has achieved on gender equality, clearly there is more to be done.  Starting my third year as Civil Service Gender Champion, I have two priorities.  The first is to put the question of culture, behaviour and unconscious bias at the front of our thinking on diversity and inclusion. The second is to do more to recognise the particular challenges women face, and the multiple discrimination or biases that those who are disabled, from BAME backgrounds or LGBTi may encounter.
What is the culture where you work?
An organisation's culture is rarely written down.  It's all about the unwritten rules and norms, the hidden assumptions, the language used, the way people make decisions.
When people join an organisation they usually see its culture quite clearly.  People joining the Civil Service often comment on the strong sense of team-working and collective responsibility – and also how grade-bound we are.  But the longer you stay in a place, the more you get used to it.  This can be dangerous– all the small things that determine whether individuals can truly thrive in an organisation become invisible. And if we don't understand how we are really behaving towards each other, how can we change and improve?
That's why I have sponsored a range of work to explore the culture around gender equality in the Civil Service and outside. Colleagues on the Future Leaders and Senior Leaders schemes have compiled an interesting report on gender and attitudes to the SCS, including a survey of views across departments.  Last autumn we held a workshop with members of the cross-government women's network, researchers from Cambridge University and others to explore the broader issue of culture and how to define and change it. How many women have found themselves pouring the coffee in meetings; hearing a point they have made ignored, only for it to be warmly received when made by a man; finding that a decision has been made informally and they weren't included? The research shows that even today these age-old cultural patterns are alive and well.
The good news is that the research also shows there are practical steps we can take to manage these problems.  Training meeting chairs to ensure that all voices are heard; discipline around how decisions are made; unconscious bias training; active networks – all can help.  We are following up the work with a set of practical tools that departments can use.  In particular, they will be able to repeat some of the research to get clearer insights into their own cultures.
It's not just about gender
For the Civil Service's International Women's Day (IWD) events this March, our theme was about recognising that barriers around gender are not experienced by all women in the same way. Black and Asian women may experience double discrimination. Parents and carers have different issues to those without children. Women who went to top universities have had a step up compared to those who didn't.
There is a term for this – 'intersectionality'. Like most eight-syllable words, it isn't very elegant and I try to avoid it! But the point is important.
At the London IWD event we heard from some brilliant speakers.  The words of one, Yvonne Coghill, Director of Workforce Race Equality Standard Implementation for the NHS and one of the most inspiring women in public service today, really stayed with me.  Yvonne described a reunion with colleagues who had joined the NHS nursing fast track as young women. From the outset, they all wanted to become directors of nursing. Several decades later, all the white women had achieved this – none of the black women, including Yvonne, had.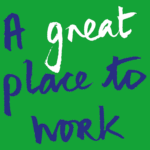 As we seek to deliver our vision of 'A Brilliant Civil Service', we still have more to do on gender equality.  I am deeply committed to this, and it clearly matters in its own right. By exploring the experiences of women from different backgrounds, our work on gender equality can also help us tackle broader issues of culture and inclusion.  This matters for everyone, and should help us to remove barriers for people from all backgrounds.
* Those attending included: Dame Stella Rimington, Dame Valerie Strachan, Dame Ann Bowtell, Dame Mavis McDonald, Dame Sue Street, Baroness Eliza Manningham-Buller, Dame Karen Dunnell, Dame Helen Ghosh, Dame Ursula Brennan, Moira Wallace, Dame Minouche Shafik, Dame Jil Matheson, Dame Una O'Brien, Dame Sally Davies, Bronwyn Hill, Sue Owen, Alison Saunders, Sharon White, Melanie Dawes, Leslie Evans, Elizabeth Gardiner, Patsy Wilkinson, Shan Morgan, and Antonia Romeo.