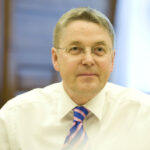 The Civil Service vision sets out our shared ambition to be 'A Brilliant Civil Service': one that helps to keep the United Kingdom prosperous and secure, supporting the governments we serve in implementing their commitments and delivering high-quality services for the public.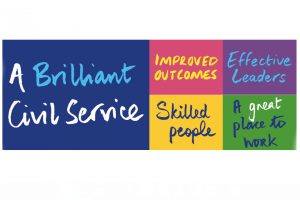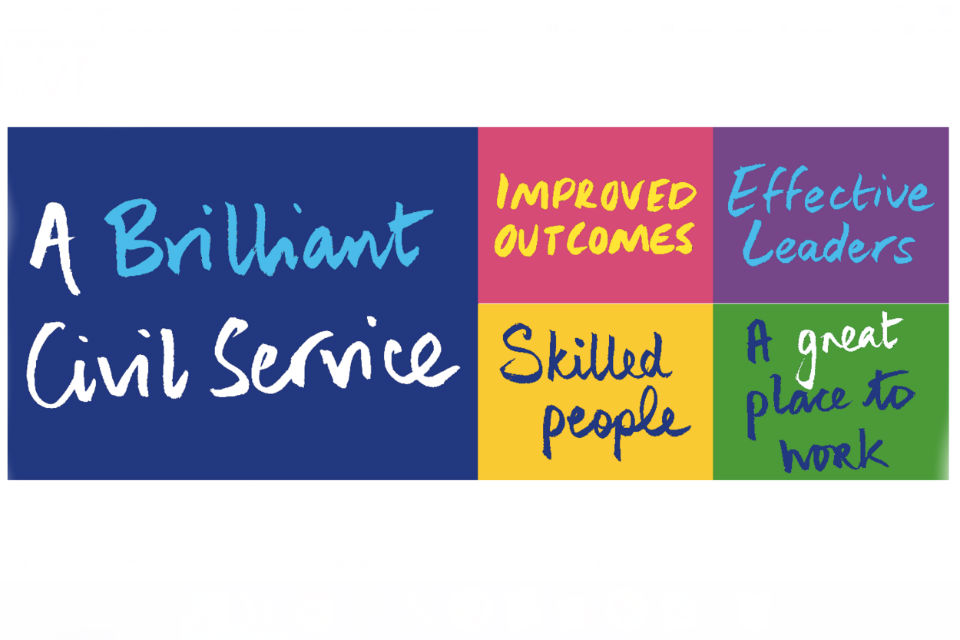 Underpinned by our Civil Service values of integrity, honesty, impartiality and objectivity, the vision and its four supporting pillars also define in concrete terms what we believe the modern Civil Service is for and what it should look like:
What happens now?
Launched at Civil Service Live this summer, thousands of you have already heard about the vision first hand from John Manzoni, our Chief Executive. The colourful new branding made a big impact, and more of you will have seen it since in your offices, at recruitment events, in local academy sessions and on social media.
More importantly, many of you are already demonstrating daily great examples of A Brilliant Civil Service. Civil Service Live was full of stands and presentations of the great work we're already doing across the UK.
We now need to build on all these great examples, and make sure that in every part of the Civil Service, and every day, we live up to our vision. Just as the vision has been developed with contributions from civil servants at all grades, across many regions, departments and professions, everybody has a role to play in making it a reality and the chance to benefit from it.
Building blocks
We've already put in place some key building blocks.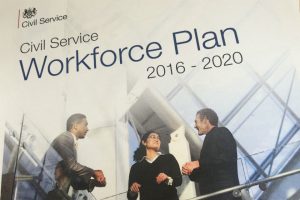 For example, the 'Skilled people' pillar is being delivered through the Civil Service Workforce Plan, also launched this summer. This shows our commitment to building stronger career paths and development opportunities in those areas where we need to build capability, such as commercial and digital.
The Workforce Plan also covers one of my overriding priorities: to be the UK's most inclusive employer. In doing so we will ensure that the Civil Service is a place to work that is open to all, regardless of background, where everyone can be themselves, and where different points of view are positively encouraged.
In the same way, the 'Effective leaders' pillar is supported by our Leadership Statement. In the coming months you will see many more ways in which the vision is coming to life and, we hope, create some of your own.
It's important to say that the vision does not replace departmental improvement strategies or plans. Rather, it can be a powerful way to focus our efforts as a Civil Service. At HMRC, for example, as part of the Building Our Future initiative, they are half-way through 50 events for 10,000 line managers, speaking to them about the vision and their personal responsibilities as leaders to create A Brilliant Civil Service.
What can you do?
However, achieving our vision ultimately depends on you, and your team. I want everyone to lead by example, embracing the opportunity to be the best they can be.
Providing a brilliant public service means accepting the scale of the challenges we face, including the accelerating pace of change in technology and public expectations.
We're all on the frontline of this challenge. Think about what the vision and its pillars mean for your own work and priorities. How can you contribute to improving outcomes for the customers you serve? Take responsibility for how you improve, do things differently and inspire your colleagues to do the same. And, most importantly, share your successes. I intend to launch a new monthly award that will recognise and reward great examples of A Brilliant Civil Service in action, but I need to hear from you.
Find out more about the vision. You can search for it on GOV.UK and keep up to date with developments here on the Civil Service blog.
Last but not least, speak to your leaders about the vision. They are integral to its delivery and you should hear from leaders in your own departments shortly about how it will be made a reality where you work.
Follow Sir Jeremy on Twitter: @HeadUKCivServ