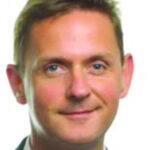 One of the main attractions of working for the Government Legal Department (GLD) – apart from the range and interest of our work, of course – is the opportunity for flexible and part-time working.  It's an aspect of our career offer where we compare very favourably with many private-sector legal employers.
As at 31 March 2016, there were 1,808 people working in GLD. Of these, 428 – or nearly 24% – were part-time. Of those working part-time, 359 were lawyers. Eight of our deputy directors work in job-shares, and I'm delighted that we have recently announced our first job-share at director level.
As is widely recognised now in the Civil Service, allowing our people to decide how they want to balance their work commitments and their home life means that we can recruit and retain talented people who might otherwise have looked elsewhere to achieve what they want from their career. And it means that our people can manage changing circumstances in their lives – for example, looking after children or other caring responsibilities – without becoming isolated from the working environment. 
Practical support
Several members of GLD have come together to launch an energetic flexible working network that is helping us develop practical tips for people who are, or are considering, working flexibly, as well as for their managers. For example, colleagues from the network recently drew up some different flexible working "scenarios" for a really helpful workshop with our directors. This allowed them to talk through how managers in different business areas would handle requests for various flexible-working patterns.
We also have lively diversity networks  covering LGBT, race, disability, gender and carers' responsibilities. These are active groups that organise a range of events and opportunities to share experiences, offer support and provide insight from external speakers. Each network has a director as its champion, with Claire Johnston acting as our overall diversity champion  at board level.
Most recently, Nick Payne, our Finance and Operations Director, has taken on the role of GLD Social Mobility Champion, to ensure we offer all our people, regardless of their backgrounds, the widest opportunities to develop and progress their careers.
Every year we run a summer placement scheme for undergraduate law students. We have chosen to focus our 2016 scheme on those from less-privileged backgrounds, so that we can help them improve their chances of making a career in the Civil Service and the legal profession.