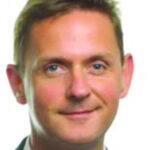 The Government Legal Service, which I head, is the professional community of government lawyers. It is made up of about 2,000 lawyers (solicitors and barristers) providing legal advice to government and representing the government in court.
Our work may not be well understood outside government, but it is some of the most important legal work done anywhere. Government lawyers are involved in every major government decision, policy, project, Bill or statutory instrument and public inquiry, every legal challenge to government. We advise on and draft new laws. Our litigators handle a significant proportion of cases in the Supreme Court and the other higher courts, establishing important legal principles and precedents.
Single department
In the last few years, we have brought together most central government legal teams into a single department – the Government Legal Department (GLD, formerly the Treasury Solicitor's Department). Legal teams based in 12 government departments, across seven  towns and cities in England (and not forgetting Cyprus and Germany), are all now part of GLD. We have also established specialist Employment Law and Commercial Law Groups (each comprising over 100 lawyers) and recently created a specialist Statutory Instrument drafting unit.
These innovations mean we can be more joined-up in the way we provide legal services to government as a whole, get better at sharing good practice, and eliminate unnecessary duplication. The aim is to improve both the quality and the efficiency of what we do, so that government departments – our clients – get consistently excellent, as well as good value, legal advice.
And we have further plans for improvement and innovation in GLD. These include making some services available to clients online, so that it's easier and faster for them to get the legal information they need. We will also use digital technology to improve how we share knowledge and information within GLD.  And we are looking at the way government uses private sector law firms, to see if we could do more of that work in-house.
A diverse organisation
We set high standards for the work we do, precisely because it is so important. We continue to attract high-quality recruits both for our legal trainee scheme and as qualified lawyers. We provide excellent training and career opportunities of unrivalled variety and interest. We are a relatively diverse organisation – about 50% of our senior civil service staff are women, including at the most senior levels  –  and 16% of the department have declared themselves as coming from a BAME background.
As you would expect, EU law is a dominating theme for us at present. Our lawyers, including GLD's European Law Group, along with specialists in other government legal teams, were closely involved in the negotiations leading to the agreement that the Prime Minister recently concluded with EU partners. We have also been instrumental in putting in place the domestic legal framework necessary to support the referendum on 23 June. But at the same time we continue to handle many other legal issues affecting the constitution and governance of the UK, its national security, economy, international relations, the way business is done and regulated, our public services and infrastructure, and many other policies and projects.
Our vision as GLD is to "help the government govern well, within the rule of law". Given the range of important legal issues we are handling at present, and their importance to the country, that could hardly be more apt.