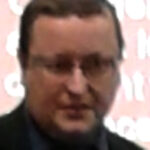 When I was asked to write something for these pages, I found the thought a little daunting. I had never contemplated writing a blog on devolution before, and I wasn't quite sure how to approach it. But then I thought again.
Devolution is my job here in the Wales Office, and has been for nearly eight years in various roles. Before that, I worked in the courts in Wales and there, even in an area that is the responsibility of the UK Government, devolution was changing ways of working.
Surprisingly, it was in that job that I first visited the Chamber of the National Assembly for Wales in Cardiff Bay because, unknown to many, the judiciary play an important role in the opening of each new assembly term. And it is that aspect of devolution that I want to cover here – how it is relevant to the work of civil servants in every department and in almost every role across government.
Changing the model
In my current role, I am working on the draft Wales Bill, which was published in October. Anyone who has read the Bill (and who hasn't?) will see that this is legislation that touches on every aspect of Government policy. One of the key aims of the Bill is to change the model of Welsh devolution from a conferred powers model (one that lists what is devolved), to a reserved powers one that lists what is not devolved, as in Scotland. This has meant that the Bill has literally involved every UK Government department. And if you look through the list of reservations at the back of the Bill, you will see at least one (and probably more) that touches on the work that you do as a civil servant.
More broadly, devolution touches upon the work of almost everyone working for the UK Government in Wales. If you work in the courts, as I used to, then you have probably dealt with people from Cafcass Cymru, the devolved family court advisory service. If you work in a Jobcentre, then the skills providers you deal with are running a service that is devolved in Wales. And if you work in HMRC, you may soon be dealing with taxes that are devolved, so that they are structured and set in the assembly in Cardiff Bay. I could go on, but I hope you get the picture.
Toolkits and guidance
Devolution is also changing, as the Government brings forward the Wales Bill and takes forward devolving more power to Scotland and decentralising to cities and communities across England. And that's where Devolution and You really comes into its own. Alongside blogs like this one, from those with experience of devolution, are toolkits and guidance to help civil servants with devolution in their day-to-day jobs.
Recently, we have also delivered the first of the new Devolution and You training events. So, for those who want to learn more, there will be an opportunity to do so near you soon.
In the meantime, you can keep up to date by looking here for the latest information, including One Civil Service Interchange, which promotes learning across administrations.