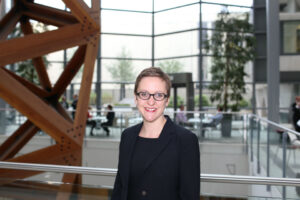 I've always had an interest in the law. It has provided me with an intellectually challenging and rewarding career, and I've worked hard to juggle all the different parts of my life to make it possible.
After graduating in a non-law degree, I followed my other passion, for public service, and spent 6 years in the NHS in administrative and managerial roles. It was during this time that I took a Graduate Diploma in Law. I went on to work at the Law Society for 4 years, investigating complaints against solicitors. I also had 3 children - twin girls, now 7 years old, and another daughter, who's now 4. In whatever spare time was left, I did the Legal Practice Course.
On leaving the Law Society, I began a training contract at a private legal practice in North London. This was excellent preparation for my legal career. I was given real responsibility from the outset, I ran my own cases, had plenty of face-to-face client contact and, overall, a good mix of experience.
Although private practice was enjoyable, I hankered after my public service past! I wasn't motivated by purely financial targets. Also, I didn't want to specialise in 1 area of the law, which is why working in the Civil Service appealed. It offered a career embracing the idea that I might be able to shape the law, not just interpret it and offering enormous variety. It also held out the prospect of a better work-life balance.
Advising on FGM and 'revenge pornography'
I now work in the Treasury Solicitor's Department as an advisory lawyer to the Ministry of Justice (MoJ) in the criminal law team. I advise mostly on substantive criminal law - the creation of, and policy around, criminal offences. Recently, I gave advice on the policy around 'revenge pornography'; and I have instructed parliamentary counsel with a view to drafting provisions within the Criminal Justice and Courts Bill to extend the jurisdictional reach of the Female Genital Mutilation offences.
Additionally, I advise other departments on their applications to the MoJ criminal offences gateway, which all departments must submit when creating or amending a new criminal offence. I'm also the lead adviser on MoJ criminal law interests in the Modern Slavery Bill; and on the emotive issue of assisted dying, in particular the recent Supreme Court case. A particularly memorable - and moving - experience was sitting in the officials' box in the House of Lords, supporting the Minister while Lord Falconer's Assisted Dying Bill was debated across a whole day. It was an enormous privilege to be part of it.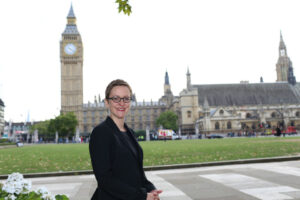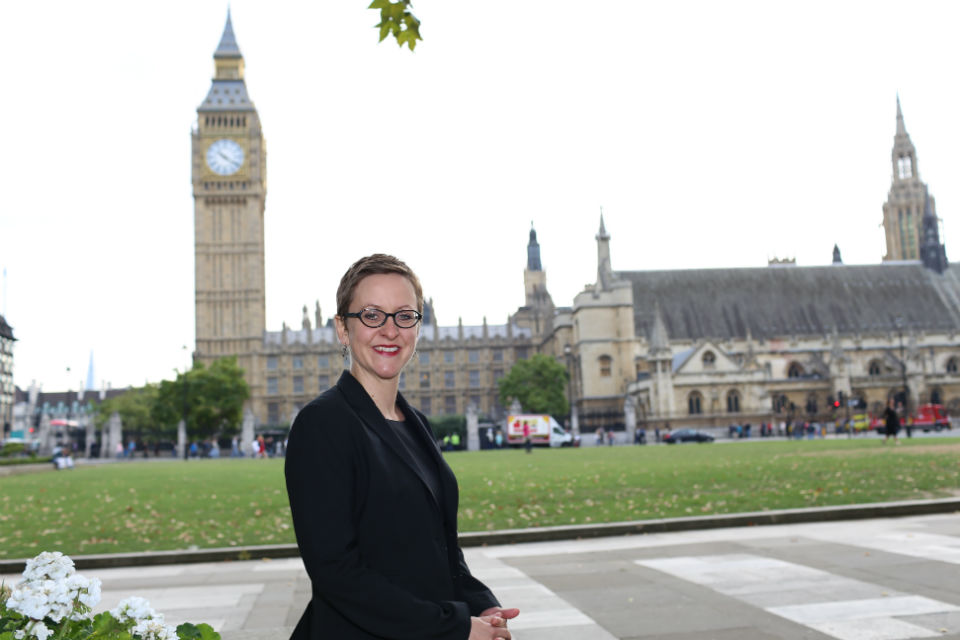 Most days, I am doing research and advising policy colleagues on particular legal questions. In the case of an established policy that we wish to change, I might draft instructions to parliamentary counsel with a view to amending primary legislation. I would then sit in Parliament during passage of the Bill to support colleagues and the Minister when responding to questions about the clauses I lead on.
Being a lawyer in the Civil Service is incomparably different to working in private practice. While there is no requirement to generate business and bring in clients, you need to understand the political imperatives behind the work. It's a fascinating job. Hardly a day goes by when I don't hear something on the news that touches on the criminal law and on my work. Questions put to me by policy officials often relate to legal issues I've never dealt with before. I love the unexpectedness of this, and the challenge – I'm expected to be up to speed on complex areas of law quickly so that I can give high-quality, objective and impartial advice.
The rich and varied range of opportunities for lawyers in the Civil Service - and the chance to move easily between different roles across government - is something I have relished. Long may it last.