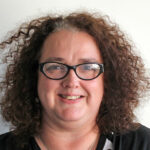 Let me introduce myself. My name is Wendy Hardaker. I am the Commercial Law Director for the Government Legal Department (GLD) and Head of Profession for Commercial Lawyers across government. I am also a carer and the Carer's Champion for GLD.
I took on the role of Commercial Law Director in June 2014. Since then I have had the absolute honour and privilege of working with some of the most amazing people in the Civil Service. We have been pulling together pretty much every commercial lawyer across government to establish the Commercial Law Group, which is now a recognised and integral part of GLD.
Much to my astonishment, my role in this was recognised by my winning the 2015 Civil Service Award for Leadership.
While that was amazing (I got to meet the Queen!), what made it particularly special to me was that it was members of the Commercial Law Group who nominated me for the award.  As those of you who have been through a change programme will know, change can be scary and unsettling. So, for the members of my group to nominate me for a leadership award – when I know that some of the decisions I have had to take have not always been popular – made winning the award truly remarkable and something I will never forget.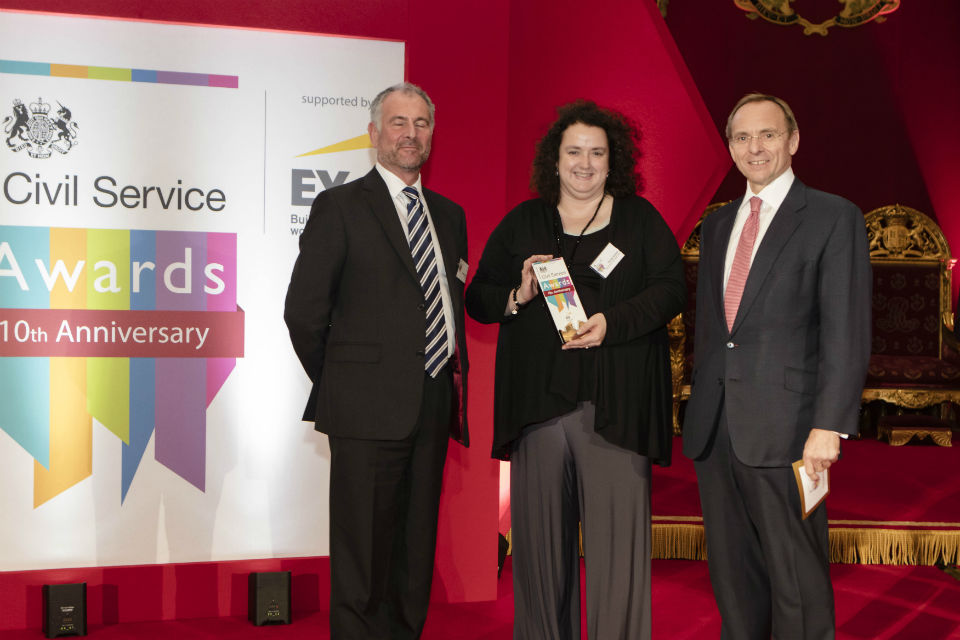 Telling my story
My other big passion at the moment is raising the awareness of carer-related issues. At the beginning of April last year, I was honoured to be asked by my director-general, Claire Johnston, to take on the role of Carer's Champion for GLD.
Being a carer is not something I have previously spoken about much, and taking on the role of GLD Carer's Champion and telling my story has been one of the hardest things I have done in a long time.
As I am discovering, my story is not an unusual one.
About 6 years ago my brother was diagnosed with cancer. He went into hospital to start chemo and came out 11 months later, alive, but disabled.
Those 11 months changed not just my brother's life but the life of my whole family. I'm not telling you this to win sympathy, but to try and explain why, sometimes, life takes you down a path you never expected.
Overwhelming response
I moved back to the North West to be nearer my family, and in doing so I did think it would limit what I could do work-wise. But I was wrong. I freely admit I have been really lucky. Working for the Civil Service and with sympathetic and supportive line managers has enabled me to meet my carer responsibilities, while also carrying on doing the sort of work that I love, and even to take on the role of Commercial Law Director – a role I do flexibly, dividing my time between the North West and London. It can be exhausting at times, but being willing to work flexibly and being open and honest with my line manager has been the key to making it work.  
It's never easy to open up and tell your story, especially in a work environment, but I'm glad I managed to find the courage to do it. The response and support I have received have been overwhelming, and I hope my story will give others the courage to do the same.