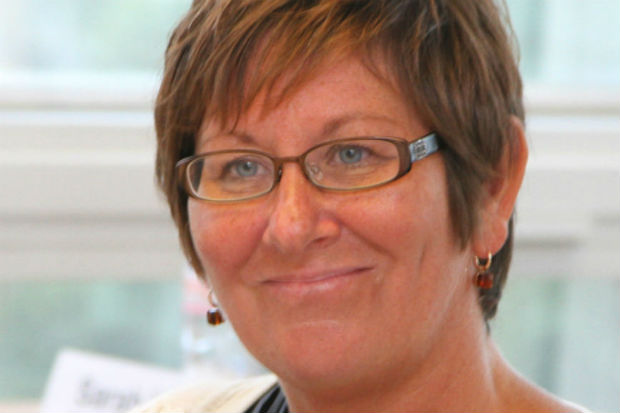 Over the last couple of years, it feels as if the debate about social mobility in the Civil Service has really taken off. Whenever I have the opportunity, as Social Mobility Champion, to speak to colleagues about this across government, I am overwhelmed by the interest and passion it provokes.  
As so often, it's often the personal stories and commitment to drive change that resonate the most. Charlotte Dring, the 2018 winner of the Civil Service Championing Social Mobility Award recently tweeted about her involvement helping the Civil Service to become a more diverse and inclusive employer through the social mobility network.
This enthusiasm is being translated into action and recognition. The Social Mobility Foundation's 3rd Employee Index was published this month, which ranks organisations on their actions to tackle social mobility in the workplace. 
In all, 15 Civil Service organisations placed in the top 75, with the Ministry of Justice featuring highest, at 7th, and several others placing for the first time.
My congratulations to all those involved – it's great to see the Civil Service providing real leadership on social mobility. In the year ahead, I see an opportunity for us to make a further step change.
Cross-government plan
In June, over 150 colleagues came together for our first cross-government social mobility conference. The debates involved some of the leading voices in the country on social mobility, including Chair of the Social Mobility Commission Dame Martina Milburn, author of The Class Ceiling Dr Sam Friedman, and CEO of the Bridge Group Nik Miller. The discussion was lively and the energy around change was palpable.
In 2020 we plan to publish a cross-government plan setting out our ambitions for social mobility, highlighting best practice and sharing our learning to date.
A key source of insight will be the information we are gathering in the 2019 People Survey. This year, everyone will have the opportunity to voluntarily and anonymously answer questions about their socio-economic background.  
Some of the questions are fairly obvious, for example, what kind of school you went to. Others may be a bit trickier to answer, or are more subjective. And I recognise that not everyone likes to provide this sort of personal information (though about 90% of those of you who trialled the questions last year were comfortable answering).   
My ask is, please do complete the questions. They have been designed very carefully with the Office for National Statistics, and a range of employers and experts, as the best way to gauge the socio-economic diversity of the Civil Service workforce. 
A dataset of this scale will also create a unique opportunity to explore the relationship between socio-economic background, and other protected characteristics, like race, gender and disability.
Behind the data
And in parallel with the survey, the Social Mobility Commission will be conducting research so we can better understand what lies behind the data, the personal experiences that have shaped individual's careers, and the barriers we may unwittingly be putting in people's way. These could be deep-rooted and cultural, expecting people to conform to particular norms, or much simpler and more practical, for example, asking people to pay their own expenses to attend promotion interviews.   
In my discussions about social mobility, the sense that talking about class is all a bit outdated still comes up from time to time. But I am more convinced than ever that we have work to do.
The Social Mobility Commission's report on Elitist Britain 2019 found that Permanent Secretaries are still second only to High Court judges in terms of privilege: 59% of us went to private school, and 56% attended Oxbridge. And I've been surprised to hear it said more than once recently that it takes "a very particular sort of intelligence/education" to be a top civil servant.
We want to make sure the Civil Service of the future looks and feels different, and that people of every background can succeed. So I'm genuinely excited by the opportunity the People Survey presents to better understand the action we need to take across the Civil Service to tackle social mobility.
So – just in case you've missed the message! – please do complete the People Survey socio-economic background questions and help put the Civil Service at the forefront of tackling social mobility.
The People Survey runs across more than 100 organisations, on a department-by-department basis, and the results are then aggregated for a Civil-Service-wide result. This explains why there is no central link to access the survey. You will find details on how to take part on your local intranet, or you can ask your manager.