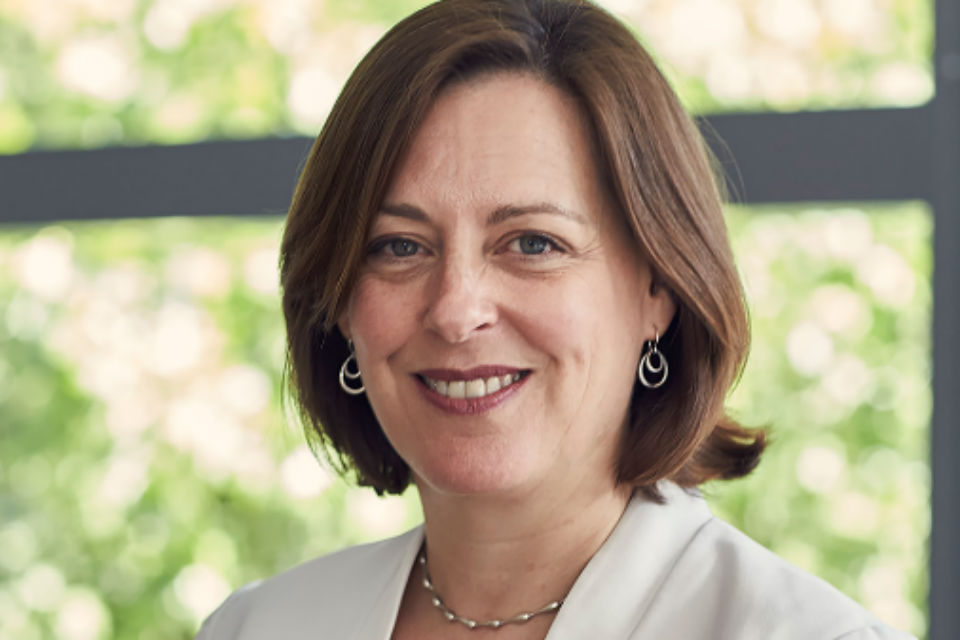 I was delighted when Sir Mark Sedwill asked me to become Diversity and Inclusion Champion for the Civil Service, succeeding Dame Sue Owen. Since my appointment in May I've been working with colleagues across the Civil Service to establish my priorities.
Like all of us, my early perspective on diversity and inclusion was shaped by personal experience. When I joined the Civil Service in 1989, women in senior positions were very rare. This was obvious in every meeting, and for many years I felt that I was noticed as a woman first, and for my skills and expertise second.
My mum still has a photograph from the newspapers in the mid-1990s, showing the monthly meeting between the Chancellor and the Governor of the Bank of England, at which they used to decide interest rates. This was in the days before Bank of England independence, and I was a young economist in the Treasury. You can just make me out at the end of the table – the most junior official in the room, and the only one not wearing a tie.
Thanks to the dedicated efforts of a huge number of civil servants, we've seen the dial shift significantly on gender balance since then. There is more to do, especially in the most senior roles, and in certain departments and functions. But women make up 44.6% of the Senior Civil Service, a record that's better than most private sector and other public sector organisations. In my four years since 2015 as Gender Champion for the Civil Service, I've been proud to push further on things like shared parental leave and the gender pay gap.
Wake-up call
But my work as Gender Champion – which I handed over to Antonia Romeo in May – has also given me a wake-up call about how narrow our efforts on diversity and inclusion have been over the years. Barriers may have come down for women like me. But for those facing more than one barrier – whether it's about race, social class, sexual orientation or disability – the work we've done hasn't always felt relevant.  
I've not found it comfortable to hear this feedback. But those of us who have been lucky enough to reach positions of influence have a responsibility to seek it out, hear it and act on it.
The commitment to diversity and inclusion at the top of the Civil Service is genuine and deeply felt, and it is shared by all my Permanent Secretary colleagues. We have set ambitious targets to increase representation in the Senior Civil Service for people from an ethnic minority background, and for those with disabilities. But we know we need to focus our efforts even more if we are going to tackle the clear gaps in representation and create the truly inclusive culture we want and need.
Three priorities
As Civil Service Diversity and Inclusion Champion, I will be prioritising my own effort in three areas.    
First, we need more consistent standards across departments, and we need to start opening up and using our data.

It's rare that I hear of a new idea that isn't already happening somewhere in the Civil Service – we're innovating all the time. But we need to be quicker and clearer about how we adopt and drive best practice everywhere. So – in consultation with our networks – we will be creating a framework of common diversity and inclusion standards that everyone should adopt. We will also be opening up the excellent Civil-Service-wide data pack, so that departments – and networks – can see how we all benchmark. We'll be following this up with deep-dive visits to departments and functions.   
Second, we need to improve our understanding of cultures.

The annual People Survey gives us the headlines, but to change what it's like to work in the Civil Service we must dig deeper. There are already several pilots underway in departments to develop new techniques for how we diagnose, describe and develop our cultures, putting a bit of structure and data around the question of 'what it's like to work around here'. That way we can develop stronger actions to build inclusion, built on an evidence-based approach.
Third, with my fellow Permanent Secretary D&I Champions, I'll be making even more effort to listen to those for whom the traditional diversity and inclusion agenda just hasn't yet been enough.

Many of us have benefited from reverse-mentoring over the years. But individual conversations aren't enough. We will use the data to prioritise more widespread engagement with those who experience the so-called double- or triple-binds that prevent them from flourishing and progressing in our organisations; and to home in on the big cross-cutting themes.   
Making a difference
One of the great privileges of being Civil Service D&I Champion is getting to meet the many people across departments who really care about this agenda. On a personal level, I find it very motivating and rewarding, and I'm constantly learning new things. I know I'm not the only one to feel this, which is why I am confident that we will make a difference.  
I spoke about inclusion at Civil Service Live in Exeter recently, and look forward to the London events on 16 and 17 July.  If you'd like to get involved, but can't be at Civil Service Live, do get in touch via inclusion@cabinetoffice.gov.uk.