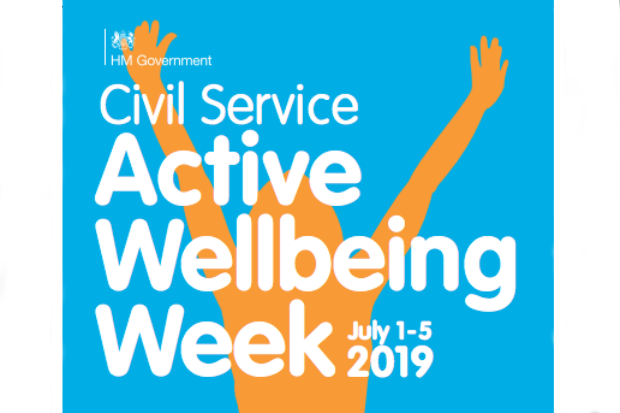 Last week was Civil Service Active Wellbeing Week – an opportunity to think about things (even modest things) you can do to become more active, and improve your physical and mental health.
The Department of Health and Social Care has dubbed inactivity as the 'silent killer', being harmful to our health and wellbeing. Following the NHS guidelines of 150 minutes of moderate exercise a week can have a huge impact on health, helping to prevent illnesses like heart disease and musculoskeletal disorders. Taking part in some activity for just 30 minutes a day can also improve your mood and increase energy levels.
This year, over 16,000 of you visited the Active Wellbeing Week website and we issued 2,500 packs to help promote the week in your workplaces. In all, 7,825 of you made pledges (and 33 of you won prizes for doing so!). Most importantly the Civil Service Sports Council (CSSC) received over 150 activity funding requests to help you set up your own, inclusive activities for you and your colleagues. This is a great achievement, but we want to do more. 
Civil Service HR and the CSSC sent out a brief survey this week to find out from you what worked well and what may have prevented you taking part. You can access the survey here. Your responses will help to shape Active Wellbeing Week 2020, making it more engaging, more sustainable and more inclusive than ever before.
Promoting a healthy lifestyle is a key Civil Service Health and Wellbeing priority. I'd like to thank the Civil Service Sports Council, Civil Service HR and all of you in departments who supported the week by organising events, motivating colleagues and taking part.