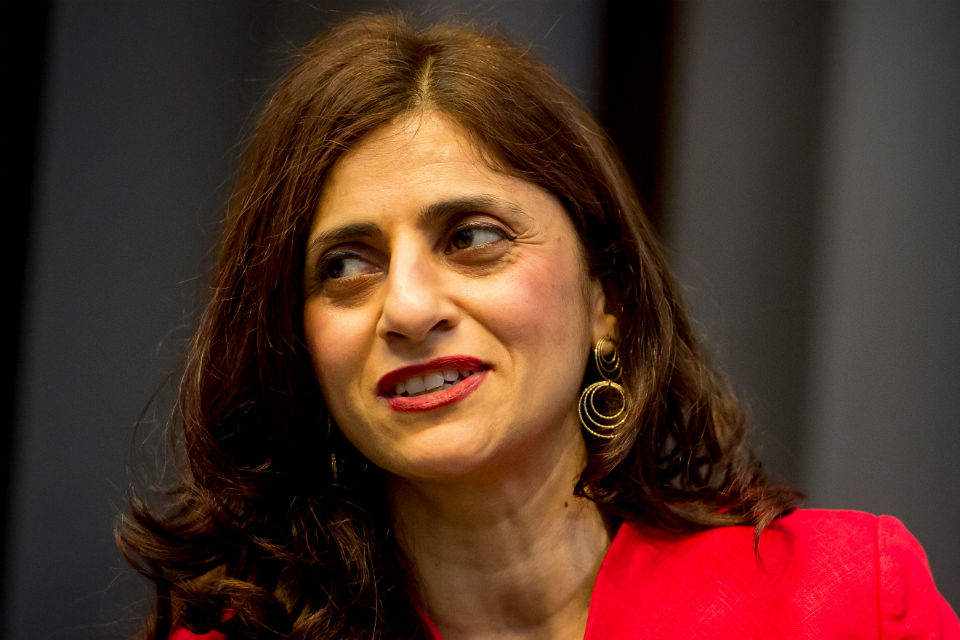 This blog post reflects user testing by the Race Disparity Audit on the use of terminology regarding ethnicity and does not reflect a specific Civil Service position. To read more about what the Civil Service is doing to drive ethnic diversity, please see the series of blogs from Race Champion Richard Heaton.
One thing I've noticed working in the Cabinet Office's Race Disparity Unit is how many different ways there are to refer to people from ethnic minorities. 
It's true that, in government, we create new acronyms and initialisms on a regular basis, and rightly too – they can be very catchy and convenient! However, it is also true that acronyms and initialisms are not always well thought through. Where we find evidence that they are not widely understood, have negative connotations or are hurtful to people, it is right that we revisit them.  
The problem with using BAME and BME
The acronym BAME and the initialism BME are, I feel, a good case in point. 'BAME' stands for 'Black, Asian and minority ethnic' and 'BME' stands for Black and Minority Ethnic'. The terms are widely used by government departments, public bodies, the media and others when referring to ethnic minority groups. Yet during research we carried out with nearly 300 people across the UK, we found that only a couple recognised the acronyms and only one knew vaguely what they actually stood for!
There is also a problem in that the terms 'BAME' and 'BME' aren't always associated with White ethnic minorities such as Gypsy, Roma and Traveller of Irish Heritage groups, which we know are among some of our most marginalised and disadvantaged communities. To leave these communities out of the very language we use is to marginalise them even further.  
Personally, I have never referred to my ethnicity using BAME or BME, and I don't like it when they are used to describe me. Like many ethnic minorities, I proudly refer to my specific ethnic identity – my background is Indian. That's obviously my personal preference, but the fact that the acceptability of BAME and BME has been called into question by The BBC, The Times and The Guardian, suggests I am not alone. 
Similarly, the term 'non-White' was not well received by ethnic minorities during our research, as it defines ethnic minorities solely by reference to the White majority. We do not use the term 'non-Black' when describing the White group, so why should we say 'non-White' when describing ethnic minorities?
The language we should all be using
On our Ethnicity facts and figures website, we use the term 'ethnic minorities'. We also make sure we always use capital letters when writing about individual ethnic groups. Ethnicity is not a colour palette. It is a technical term used in the Census, as well as an important part of an individual's identity.  Most people rightly recognise that using a lower-case 'i' for Indian or 'b' for Bangladeshi is wrong, so why wouldn't we use 'W' for White and 'B' for Black ethnic groups? For those looking for more information, below is a short list of dos and don'ts. We have also developed a short guide on how we write about ethnicity that details our rationale.
| | |
| --- | --- |
| Do | Do not |
| Use the term 'ethnic minorities' rather than BAME or BME people | Use the terms 'Non-White' or 'Non-Black'  |
| Use capital letters when referring to ethnic groups, for example, "In comparison, Black staff felt..." | Use 'race' instead of 'ethnicity' - research by the Office for National Statistics found that race was considered a less acceptable term by respondents |
| Spell out acronyms if you really need to use them | Forget that ethnic minorities include White minorities  |
The government recognises that we must 'shine a light on burning injustices and ethnic disparities' so that they can be tackled. But if policy makers, programme providers and those tasked with communicating this work use acronyms and terms that people do not understand, their efforts will have a limited impact. Worse still, if we use terms that offend people then we may unintentionally be doing more harm than good. Understanding what is and isn't appropriate language is the first step to helping us have more confident and respectful discussions about these issues.
It's time to talk (and ditch the acronyms)
I know that some people may feel uncomfortable talking about ethnicity as they do not want to cause offence. That's why now is the time to have an open conversation about this: to help share our valuable research into how ethnic minorities wish to be identified; to help overcome that fear factor; be inclusive and invite others to share their own findings as well. 
We all have an ethnicity, so it is important that we all discuss ethnicity in a way that is appropriate, inclusive and sensitive to how ethnic groups identify themselves.
We may not be able to change everything overnight, but wouldn't it be great if we all made a start? So please, let's be more aware and inclusive. Whether you work in the public or private sector, in policy, communications or HR, or if you promote equality and inclusion  through speeches and press notices, let's ditch the acronyms and other offensive terms for good. And if you're part of a BAME or BME network, perhaps consider opening up a discussion with members about how they would like to be referred to.
Let us know what your preferred terminology is, or join the discussion in the comments section below. Inclusion starts with us all - please let us all do our part in making a positive difference.