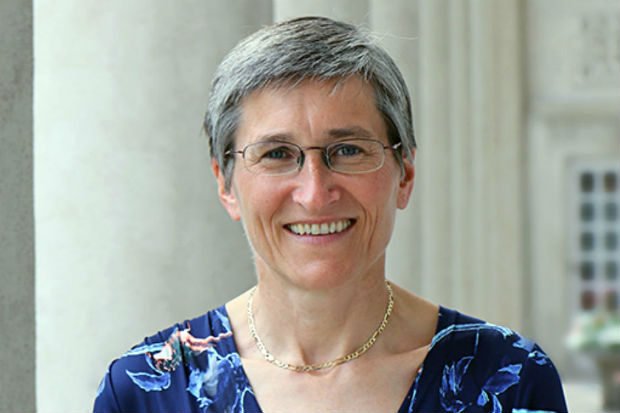 I've been hugely encouraged by the level of interest there's been since we launched the faith and belief strand of the Civil Service Diversity & Inclusion agenda in October 2017.  At my last meeting with departmental Faith & Belief champions we heard about a wide range of activity taking place around the Civil Service, from blogs to Eid celebrations, the launch of the Humanists in Government network, and 'Faith & Belief Unwrapped' sessions at Civil Service Live.  
With the help of Faith & Belief champions, I have developed a set of priorities for action. These are:
Amplify our dialogue about faith and belief in the Civil Service
In our discussions about inclusion, we talk lots about ethnicity, disability and other protected characteristics. I want us to bring Faith & Belief out of the shadows and into the conversation.
Celebrate our shared values and the opportunities we have to work together
I know it can risk sounding like a cliché, but we have more in common than divides us. And, as we bring our wider values into the workplace, we can find opportunities to work together on a shared purpose.
Facilitate difficult conversations where we need to
I appreciate that starting conversations around religious practices can feel like tricky territory.  And I know that there can be tensions between providing support for some people where it might overlap or conflict with the needs of others.
Why so much about conversations? Well, I believe that talking more about faith and belief is a crucial element of achieving our twin objectives of improved faith literacy – understanding about faith and belief – and supporting people to bring their whole selves to work. Conversations are a route to learning about different faiths and belief systems and what they mean to those who follow them. They help deepen understanding on what makes each other tick, develop a shared sense of belonging and affirm our colleagues.
But that doesn't mean that conversations are always easy.  We know that some people feel awkward when having to explain religious customs or observations. It's difficult to explain a sense of exclusion when team activities involve a certain type of food or drink. Or there may be aspects of a colleague's religion or belief that are unfamiliar, thereby leading to uncomfortable conversations.
To help address this, we are today launching a new toolkit for the Civil Service on Faith and Belief that has been developed in conjunction with cross-government networks and departmental Faith and Belief champions. I hope it will make a real impact in building inclusive cultures for civil servants of all faiths and none.
It will be a resource where people can go to ask questions on how best to support people in their teams. A comprehensive set of FAQs is also included, so that you can see what others have been asking and the guidance for a response. We will be adding to it over the coming months. Your feedback will be invaluable to this process, so if you have any questions or suggestions for additional content then please contact: inclusion@cabinetoffice.gov.uk.
So please take a moment to read through the toolkit. We are committed to making the Civil Service the most inclusive employer in the UK, and determined to work in a way that makes everyone feel they can participate fully in our workplaces, no matter their background.
I hope that by making this toolkit available, and encouraging people to use it, more and more people will find that their lived experience reflects our commitments.