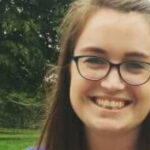 Civil Service celebrations of the Centenary of the Representation of the People Act 1918 and some women gaining the right to vote have been in full swing since February.  
The 10-month campaign, led by Keela Shackell-Smith MBE (Ministry of Housing, Communities & Local Government) and an army of volunteers, includes a UK-wide Suffrage Flag Relay and a sister relay taking a Suffrage Flag around the world. As lead volunteer for the relay, I get to work with our amazing volunteers and hear about all of the relay hosts' wonderful plans.
Global Flag Relay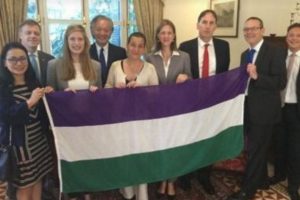 The Global Flag Relay, hosted by the Foreign and Commonwealth Office (FCO) and the Department for International Development, is being coordinated by Frances Wood (FCO). The flag has had an incredible year so far, with stops including Vietnam, Uganda, and Pakistan.
UK Suffrage Flag Relay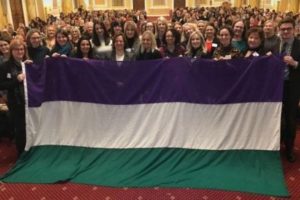 By the end of this year, a suffragette flag will have travelled around the UK and will have been taken on numerous marches, processions and trips by boat and plane. Locations include Northern Ireland, Scotland, Cornwall, Sussex and everywhere in between, including each of the Centenary Cities.
The flag - 108 inches x 54 inches - has been turning heads wherever our wonderful volunteers have taken it!
This week marks the halfway point of the Suffrage Flag Relay (Week 22 of 44), nicely coinciding with National Democracy Week. Volunteers in Blackpool are hosting the flag this week before it moves on to the National Nuclear Laboratory at Sellafield next week.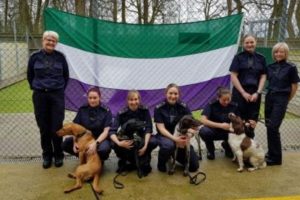 Planning for the relay started in autumn 2017 with a large map of the UK laid out on my living room floor and a pack of post-it notes. Having written out to members of the Cross-Government Women's Network, the location of our first chunk of volunteers helped to shape the relay route. At first, I thought that we may have a couple of stops a month, but as interest in hosting the flag grew, I found myself buddying up departments and sharing out the flag across multiple stops per week.
The number of volunteers who came forward from across the Civil Service and wider public sector has been staggering, including from the police, local councils and the NHS. Without these volunteers, the relay simply wouldn't be possible. In cities such as Manchester and Leeds, working groups have been planning events for weeks and months, with multiple departments joining forces to take their flag celebrations city wide.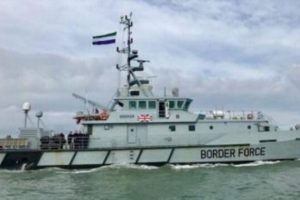 There have been some terrific photo opportunities at local landmarks, but the relay is not just about the visual impact: it is also about starting a conversation. Each stop is an opportunity to hold discussions, workshops and events about gender equality, what has been achieved and what is still to do. The relay also offers a powerful reminder about the importance of voting.
Location hosts are given a toolkit of resources to stimulate discussion around our theme 'Past, Present and Future'. The resources can be used for standalone events by organisations looking to celebrate the centenary year.  
Keeping up with the relay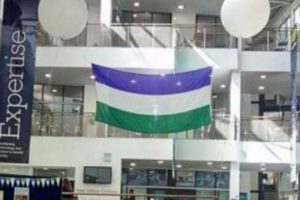 With the Suffrage Flag Relay moving on to a new stop (sometimes more than one) each week, it is impossible to share all of the fabulous photos and events in a blog post. There's no need to miss out on all the action though. You can follow the flag every step of the way on Twitter: @SuffrageFlag is the account to follow, and #SuffrageFlagRelay and #FollowTheFlag are the hashtags to use to get involved.
While you're here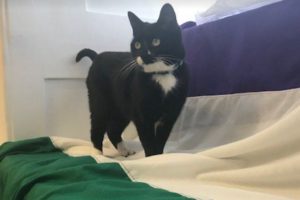 The Suffrage Flag Relay is just one of many ways that the Civil Service is celebrating the centenary. Siobhan Sherry (Department for Business, Energy and Industrial Strategy) is running a year-long project, bringing together 100 blogs from 100 Women in Public Life. Each blog makes for a fascinating read. A word of warning from someone who looks forward to each new blog being published: some of them are real tear-jerkers and they all leave you with something to think about.
Thank you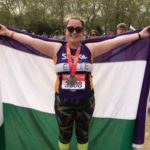 When I volunteered to lead the flag relay, I didn't know what I was letting myself in for, but I knew I wanted to contribute to this important centenary year and make sure that the Civil Service celebrations take place across the UK. The relay runs on the power of volunteers and I can't thank them enough.