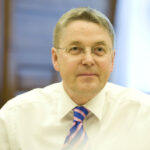 Collaboration – between departments and with our wider partners – is essential for 'A Brilliant Civil Service' and helping us deliver high-quality public services. Joining up with local communities and working with them on the issues that affect them is an important part of this and of developing services that meet their needs.
Earlier this week, our Civil Service Local team, led by Leo Castledine, hosted a groundbreaking event in Blackpool called Changing Horizons. Aimed at raising the career aspirations of young people and their families, it was an outstanding example of collaboration in action, involving government departments in the region, local authorities and the wider public sector, employers, further education and vocational training establishments.
The event was led by Kathie Bates, Civil Service Local's North West Regional Co-ordinator. Around 700 young people from over 50 local schools took part, supported by over 230 Civil Service volunteers.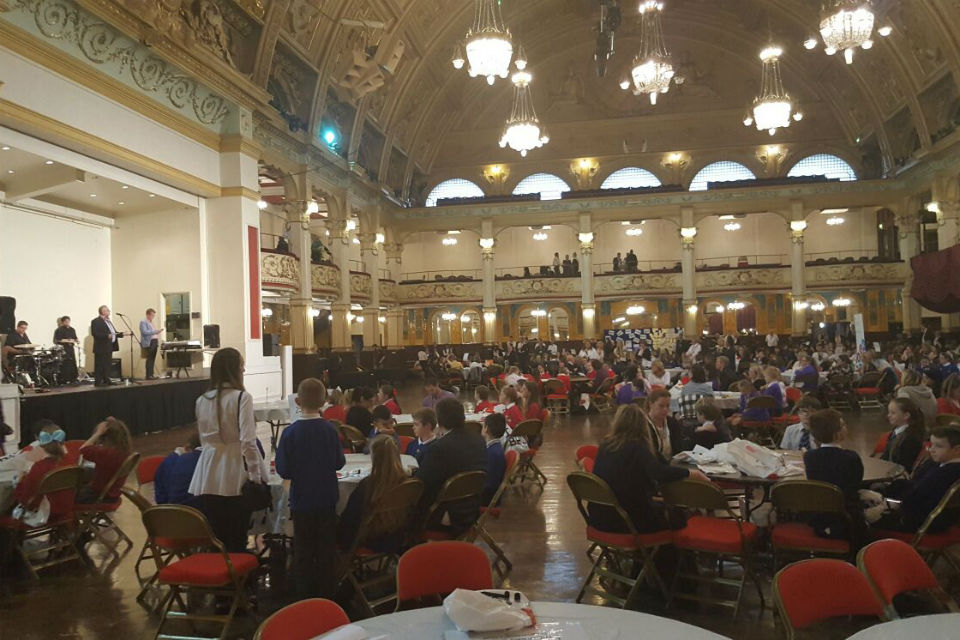 The event's detailed aims were to:
inspire young people about what they can achieve with the right approach and support, no matter where they start in life

show them career opportunities in the Civil Service and other major employers in the locality

identify the skills of young people and demonstrate how they link to employability

provide opportunities for attaining skills in the world of work and the voluntary sector
By all accounts the enthusiasm on display was infectious. I hear that one student joined a live band on stage and played guitar in front of the thousand-strong audience; while another turned up in full protective veterinary gear and announced to senior officials his intention to be a vet.
One student said the event had given him belief in his ability to achieve after his father had told him he wasn't good enough to do anything. I am passionately committed to improving access to the Civil Service – and the wider employment market – particularly for people from underrepresented groups, ethnic minorities, those with disabilities and people from lower socio-economic backgrounds. And this story movingly illustrates the importance of addressing negative attitudes to employment prospects in parts of our society and tackling the lack of opportunity and inclusion that informs them.
Initial reaction to the event has been hugely encouraging. One exhibitor running an activity said:
It was my privilege to be involved. It was a super day and one the Civil Service can be proud of. Blackpool the town will be very grateful now and for the years to come with what you have done today.
A civil servant volunteer added:
The day was truly inspirational... I would be happy to volunteer if there is another event.
But perhaps the best indication of the impact the day had were the hundreds of cards from students posted on the 'inspiration wall' at the event.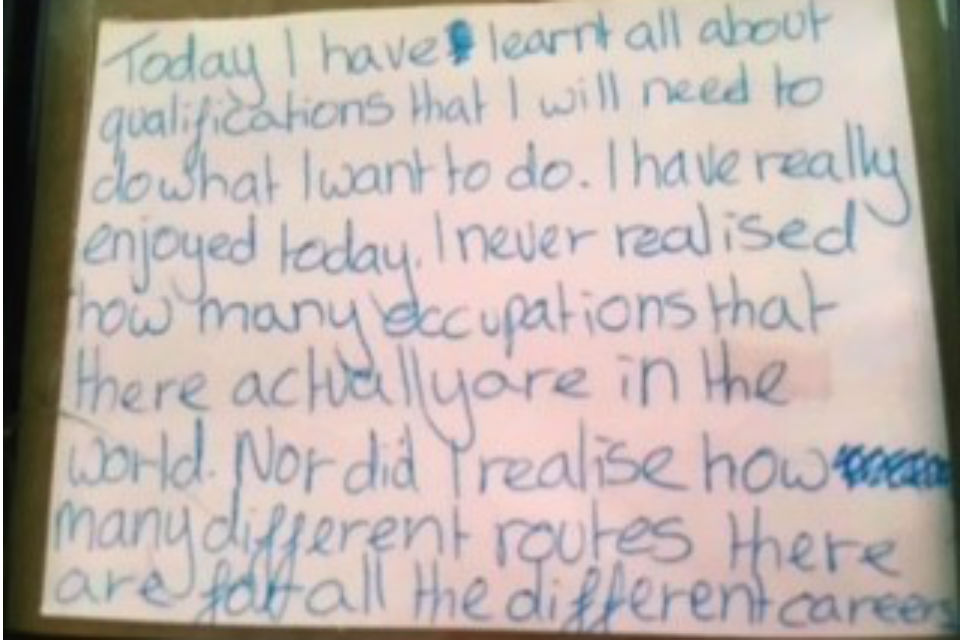 The Blackpool event followed the announcement in October 2016 by Justine Greening, Secretary of State at the Department for Education, of investment in Opportunity Areas, with Blackpool identified as one of the most challenging when it comes to social mobility. A key aim of investing in these areas is to build young people's knowledge and skills and provide them with the best advice and opportunities. Evidence shows that increasing the interactions young people have with the world of work increases earning capacity and significantly improves their confidence to achieve career aspirations.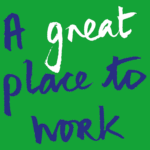 I am delighted that this event showcased the Civil Service at its best, and demonstrated our commitment to engaging with local communities. Events like this can only help us achieve our ambition of becoming the UK's most inclusive employer. I look forward to seeing some of those bright students as civil servants in the future.
Follow Sir Jeremy on Twitter: @HeadUKCivServ