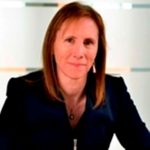 As chair of the Civil Service Apprenticeship Programme Board, I'm excited to be part of the drive to increase opportunities for apprentices from all backgrounds to join the Civil Service. Increasing social mobility has been a personal objective of mine throughout my career, and I've seen multiple changes and developments made towards achieving this goal. 
The Civil Service Apprenticeship Strategy launched in January, sets out three key aims. Firstly, development of a more diverse workforce that improves social mobility and allows us to better reflect the public we serve. Secondly, to strengthen the skills base so that we have the capability to meet the challenges of the future. And, finally, to provide high-quality learning and development pathways.
There are obvious business benefits an inclusive workplace brings to the success of our organisation and our ability to deliver outcomes for the public, not least the ability to challenge thinking and generate innovation. There is also a moral case, to ensure people from different backgrounds, including disadvantaged, have options of paths to professional fulfilment and success. Apprenticeships offer the opportunity to make sure the people who can make a real difference are part of our workforce.

National Apprenticeship Week is a great platform for promoting the fantastic range of apprenticeships available. If you think you'd be interested in applying for a Civil Service apprenticeship, I'd encourage you read the two stories below from Fast Track apprentices Henry Reed and Daniella Randall. It is truly inspirational to hear directly about their personal journeys and reflections on working in the Civil Service while completing a qualification.
Henry's story
Henry Reed

I joined the Civil Service as a Fast Track apprentice in September 2015. Eighteen months into the scheme, I'm amazed at how far I've come and how much I've learnt and grown as a person!

I'd always wanted a job where I felt like I could make a real difference and give something back to society, no matter how small a contribution.

I took a gap year after my A-levels and applied for the Fast Track scheme when I came across it online. Several months later, it was my first day in Civil Service Learning (CSL) that I realised how good I had got it! I spent my first year in CSL as diary manager to a number of directors and deputy directors – a busy role that gave me great cross-government exposure.

I moved into CSL's apprenticeships team a year later, where I was able to develop my knowledge and understanding of CSL. At present, my main responsibilities are working with the policy profession to develop a new apprenticeship standard for entry-level policy roles; managing a diverse stakeholder database and answering queries in the team's shared mailbox; and supporting a procurement exercise for CSL's core apprenticeship offer. This role has raised my commercial awareness, improved my written communication skills, and allowed me to become a subject matter expert in apprenticeships.

The opportunities available across the Civil Service are plentiful, and will not stop once I finish my apprenticeship. I've learnt a great deal during both my work and my studies, and have gained a brand new set of transferable skills that have already made me a more employable and well-rounded individual – and I get the feeling this is just the beginning!
Dani Randall finished her Fast Track apprenticeship a little over six months ago and reflects on how far she's come and what she's learnt along the way.
Dani's story
Daniella Randall

I've been given a wealth of opportunities and developed a great deal throughout my two years on the scheme. Having joined straight out of school I had a lot to learn. Thankfully, the scheme allowed me to do this in my own time, and in my own way.

My first role was as PA to the Director in CSL. This gave me a good overview of the organisation and helped me develop strong internal and external relationships. I then had the opportunity to move into CSL's Programme Management team, where I provided programme and secretariat support to the organisation.

Through these roles I was able to develop my ability to plan, organise and prioritise workloads; improve my drafting and written communication skills; and build and maintain cross-government relationships with a number of different stakeholders.

I'm really grateful for everything the scheme has given me and am excited about the future.

I've recently been working in the Department for Exiting the European Union (DExEU) and am putting all the skills I've learnt from my apprenticeship into practice. I'm currently working in a Flexible Resource Pool, so have already had the opportunity to try out a variety of different roles.
Dani and Henry's experiences are different but they've both had really positive outcomes. Based on their own experiences, they have some top tips for new apprentices or anyone new to the Civil Service:
Five top tips for apprentices
Take your time to get to know people
Your colleagues are full of knowledge, experience and wisdom – and it's all there for free. Everyone you work with will have something to teach you, or something to share with you, you only have to ask.
Take every opportunity that comes your way, and look out for more
As an apprentice, lots of opportunities come your way: whether it's watching influential speakers, having the chance to attend events across the country, taking advantage of all the formal learning on offer, or the chance to meet different people.
Network as much as possible
You'll have a number of opportunities to network with other apprentices on the scheme and share experiences. Make links early on and build these relationships and you'll have a more enjoyable time on the scheme overall.
Senior people aren't scary
They're not, we promise!
Take responsibility for your own study time
A lot of apprentices worry about balancing their day-to-day tasks at work with their studies. Our advice is to be assertive with how much time you dedicate to each. If you need to take an extra study day or two in order to catch up on your assignments or hit those higher grades, agree this with your manager and decide upon a workload that is fair and allows you to do so.
For more information about the schemes and the application process, go to the Civil Service Fast Track Apprenticeship pages on GOV.UK.