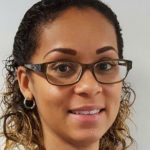 To quote a phrase from a team of colleagues I respect and admire: "Moments don't just happen." I appreciate the truth of this when considering my own journey and 'moment' of clarity on the race agenda.
 I am a 32-year-old working mum, having worked at the Parole Board for the past 8 years. I am a woman of colour, though I still shy away from referring to myself as black. I was brought up to be very proud of my mixed-race heritage. I have been asked on numerous occasions, "where are you from?",  and I take pleasure in explaining my heritage and seeing the surprise on people's faces.
I usually don't associate myself with any one category on the 'declare your ethnicity' list. My paternal grandmother is half St Lucian and half Indian. My paternal grandfather is half St Lucian and half German. On my mother's side, my Nan is white English. My Granddad was half Nigerian, half Scottish. My surname is Trezel, a French name. Diversity exists within me! And yet, despite my background, I haven't always felt that I fit in. I'm not white and I'm not black, I'm both. I'm not Black African and I'm not Black Caribbean, I'm both. I'm not English and I'm not Scottish, I'm both.
I've had a rapid progression through the Civil Service. Starting out as an admin officer, I reached Grade 7 within 9 years. Looking back on my career – something that I have done a lot of late, in part through my participation on the Future Leaders Scheme  and the Minority Ethnic Talent Association (META) programme – I had some key role models, mentors and sponsors among senior leaders within the Parole Board. They were willing to nurture my talent, allow me the freedom to stretch, work through challenging objectives and pushed me forward for a variety of different initiatives. I am lucky – this has not been the experience of every BAME staff member.
Recently, I have wondered why my experience has been so different to that of some BAME colleagues. And it is because of what I consider to be positive experiences throughout my career that I have sometimes found it difficult to find my place on the race agenda. Part of my frustration is the assumption that because I am of colour I must, obviously, understand what the issues are.
I joined the Ministry of Justice (MoJ) Project Race team in July 2016, in response to a plea for additional resource. I met Rob Neil (Head of Project Race) and immediately was impressed with his passion and dedication to the race agenda and his vision for the cultural change that he wanted to deliver within the MoJ and beyond. Despite this, I had doubts: what could I really offer to a topic that I had unconsciously been avoiding my entire life. Could I really have a voice on this agenda? Did I want to front up to these issues, especially as I couldn't relate to them? Despite this internal turmoil I put in a retrospective expression of interest and was asked to lead the communication and awareness strand of the project.
I soon realised that, in order to make an impact and add value to the project and its objectives, I personally needed to become race-confident. This meant listening to people's experiences; reading the reviews and recommendations on race; and seeing black history through a new lens. Just because you haven't seen direct or indirect racial discrimination, or haven't lived it, does not mean it isn't happening. The time for ignorance and indifference is past. Why, in the Civil Service, is it that BAME representation in the lower grades is plentiful but the Senior Civil Service currently only has 4.1% BAME representation?
I was recently at a Delivering Race Equality: the Game Changers event organised by the Civil Service Race Forum to mark the United Nations International Day for the Elimination of Racial Discrimination (UNIERD). It was a fantastic event, raising awareness and asking people to be part of the change to make inclusion and race equality fundamental to the way that the Civil Service operates. It is an agenda that is close to my heart. For me, it is about what is 'fair' and 'just'. It is the reason I work in the justice sector.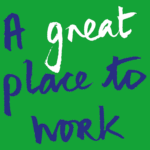 There is no easy fix to the issues on race. Those issues are complex and difficult. It is about listening, self-reflection and honesty. We do need to talk about race. We do need to take action so that the Civil Service is an inclusive place for all people, irrespective of the colour of their skin or other protected characteristics. We need to be willing to recognise in ourselves what needs to change, so that we are able to help others and demand better for our under-represented colleagues.
Let's make a difference now because 'moments don't just happen'.