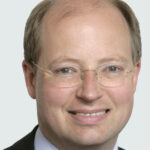 Research reports consistently show that the two priorities for people with disabilities and long-term health conditions in work are:
1. getting the adjustments they need; and
2. having a disability-confident line manager.
This is why both of these critical enablers feature prominently in my five key disability priorities.
So, if we know that these two factors are the biggest barriers to recruiting, retaining and developing colleagues with disabilities and long-term health conditions, what is the Civil Service doing to address them?
New workplace adjustments guidance
Firstly, let me address workplace adjustments. Access to good advice and guidance is paramount in encouraging better interactions between disabled employees and line managers, and in removing inconsistencies in application of policies that lead to unequal outcomes and experiences.
In previous blogs I have highlighted the important role of the central Civil Service Workplace Adjustment Service. Working alongside departments, it provides specialist advice and access to an impartial, confidential 'review' service for anyone experiencing difficulties in securing the adjustments they need. The team also provides a full workplace adjustment case management function for those departments that request it. The service has received excellent feedback from users and consistently meets its 48-hour response target across a broad spectrum of requests covering a wide range of diverse needs.
Building on this work, we have developed a new model Workplace Adjustments Policy and Line Manager's Best Practice Guide that offers clarity to line managers and employees on what to do and how to do it. This provides a wealth of information on the support that is available, including links to the:
cross-government

Workplace Adjustment Passport

to enable portability of adjustments when disabled colleagues have a new line manager or move between departments; and

Review Route

, a helpline open to all Civil Service staff experiencing difficulties in obtaining the adjustments they need.
This is important as, for the first time, disabled employees and line managers will have a central focal point for best practice advice and information on implementing high-quality and timely adjustments. This will enable us to drive up standards, achieve greater consistency in workplace adjustment provision and support the Civil Service in achieving its ambition to be the UK's most inclusive employer by 2020.
Line manager role
This links to the second enabler, equipping line managers with disability confidence.
Line managers have a pivotal role to play in putting in place high-quality and timely workplace adjustments, so that everybody has the opportunity to develop, progress and realise their potential.
Line management interventions are a key factor in determining whether employees with disabilities have a positive experience at work, are fully engaged and remain committed to the organisation. A disability-confident manager knows their team, builds strong rapport and trust, listens generously and engages all team members in delivering business objectives.
The new model workplace adjustment guidance will support line managers to build their disability confidence. However, I recognise that we need to do much more.
New disability awareness learning offer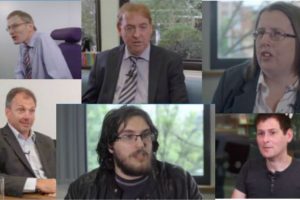 Further actions planned include launching a new disability awareness learning offer. This includes a series of video clips, featuring disabled civil servants in various government departments/agencies sharing their experiences and tips for building disability confidence. The videos cover a range of disability themes, including acquired disability, learning disability, visible disability, non-visible disability and neurodiversity. Each video clip is complimented by a short scenario to embed the learning.
The Disability Confident Video Clips on the Civil Service Learning portal, are part of the wider, refreshed, disability awareness learning offer, including bite-sized online tutorials, case studies, top tips, a knowledge checker and optional links to additional resources and activities. If anyone would like to view a 'taster' of the videos or does not have access to Civil Service Learning, please click here.
Communications campaign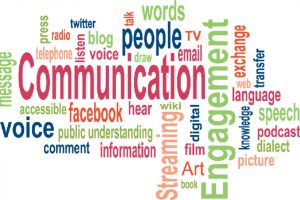 During January and February we will be running a centrally led Communications Campaign; aimed at encouraging line managers to build their disability confidence and to raise awareness of the support and tools available, such as the new model workplace adjustment guidance and new learning offer.
You can expect to see lots of communication activities aimed at line managers over the coming months; including a Civil Service World article, an online quiz for line managers to test their disability-confident knowledge, and an ENEI (Employers Network for Equality & Inclusion) roundtable event on the theme of building line manager disability confidence.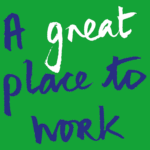 I welcome the views of disabled colleagues and line managers on what further actions we can take to build line manager disability confidence.
If you have ideas or suggestions, please post your comments below or contact me at disability.champion@dft.gsi.gov.uk.
Follow Philip on Twitter: @PhilipRutnam.