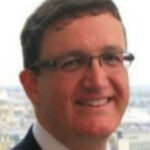 Following my blog on inclusivity in the workplace and my own condition back in July, I promised to regularly share stories from staff who have come forward to talk about how the Workplace Adjustment Passport has helped them.
Back in October we heard from Lynsey Murray and her line manager Heather Buss. This time I would like to introduce Lisa Baldock, Lisa's Hearing Dog Inca and Lisa's line manager Matthew Cope. Lisa, Inca and Matt all work in the Department for Work & Pensions (DWP).
In the coming weeks I hope to feature more stories and would like to hear from anyone willing to share how the Workplace Adjustment Passport has helped them. Thank you to everyone who has taken the time to read and comment on the stories so far, I was really pleased to read so many positive comments.
Lisa's story
Lisa Baldock and her Hearing Dog, Inca

During my time at DWP I have experienced many changes; the most important was a change in my conditions. My hearing loss was diagnosed at the age of three. Because of the delay in my speaking, they think I was born like that. The nerves in my ears simply do not work – it's called 'sensorineural hearing loss'*.

When I started working in the Civil Service I knew I would face challenges. As I progressed in my career, I realised that changes to roles and line managers can happen frequently and I was constantly facing barriers. It wasn't easy having to explain myself all the time. In 2006 I suffered a very profound deterioration in my hearing; this impacted my working life and my general well-being. I found I became frustrated, depressed and I felt very isolated. The impact on me was huge.

Instead of being negative I became positive. I designed a tip-list showing my needs and how others could help me. It started breaking down those barriers, improving my relationships and ultimately it helped me be one of the key contributors to the cross-government Workplace Adjustment Passport we see today.

I have had a Workplace Adjustment Passport for some time now and it has proved invaluable each time I have experienced a change at work, either in my line manager or job role.

When I recently changed line manager I was able to use my passport to have a conversation about my conditions, the adjustments I have in place already and what we could both do to give me the support I needed. This discussion helped my line manager understand me better and he also helped me complete my application form. This encouraged a good working relationship and it reassured me. It gave me confidence to know he understood my circumstances and had the information he needed to help me do the job to the best of my ability.

As some of my adjustments were outdated, we contacted the Civil Service Workplace Adjustment Team (CSWAT), the cross-Government Centre of Expertise, and they arranged a bespoke assessment. From this, we were able to put new adjustments into place really easily. My new adjustments included: a quiet room; a 'Roger Pen' microphone for meetings; communication support, such as British Sign Language interpreters; and toileting breaks for my assistance hearing dog Inca. I also have support when I am having a particularly bad day. The passport and the help I have received from CSWAT have proved invaluable.

I'm proud to see growth of the Workplace Adjustment Passport across the Civil Service, because I know what a big difference it has made for me.
* Sensorineural hearing loss is caused by damage to the sensitive hair cells inside the inner ear or damage to the auditory nerve (NHS).
Matt the line manager's story
I found the passport to be a useful tool, which has helped me understand Lisa's condition better. I had a meeting with her previous line manager where we looked through the passport and discussed what it meant and how it would impact on her in her new role. It was very reassuring to have this, as I had never had any experience dealing with deafness during my time in DWP.

It was really helpful to be able to understand the details of Lisa's disability before I started working with her, so that I could get any adjustments in place in time for her first day. Fortunately, she was already working in a suitable environment, but knowing in advance what support she needed helped me to be aware to book an interpreter for the training we had lined up for her. Without the passport, I wouldn't have thought to do this. 

The passport has had a really positive impact for both of us, and it has given me so much more confidence and awareness of how to deal with deafness in the workplace.
Further information
The Workplace Adjustment Passport is available on departmental intranet sites and from Civil Service Learning here.
You can also find the following products on Civil Service Learning: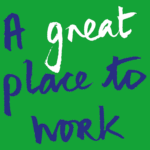 The Civil Service Workplace Adjustment Team also offers a 'review' service for employees or line managers finding it difficult to secure workplace adjustments. This service is available to everyone, regardless of whether their department has signed up to the case-management side of the Workplace Adjustments Service. The review may involve an intervention by the Workplace Adjustments Team, which can, alternatively, simply provide specialist advice.
You can contact the Civil Service Workplace Adjustment Team on 0114 294 8902 or at cswat.reviewroute@dwp.gsi.gov.uk.
If you would like to share your story on how the Workplace Adjustment Passport has helped you, it would be great to hear from you. You can contact us by email at cshr.casework@csep.gov.uk. 
Follow Rupert McNeil on Twitter: @CivilServiceCPO