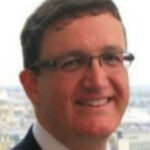 In July I wrote about inclusivity in the workplace and my own condition. Thank you to everyone who took the time to read it. I was really pleased to read so many positive comments. People have come forward wanting to share their stories of their disability and how the Workplace Adjustment Passport has helped them.
The first of these stories is from Lynsey Murray and her line manager Heather Buss, who work for Civil Service Employee Policy in Cabinet Office. In the coming weeks I hope to share more stories on the passport and how it has helped individuals.
Lynsey's story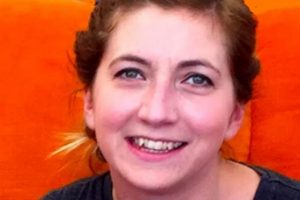 I was inspired to share my story of my disability and using the Workplace Adjustment Passport after reading Rupert McNeil's story.

I have only recently declared my disability, even though I probably should have done it a long time ago.  I have had arthritis since I was a child. It is well managed through medication and lifestyle changes, which meant I never really considered it a disability.

It's only a few months since I started to do so.

Two years ago I started to suffer from hearing loss. I thought it was a temporary condition, so I never thought about asking for an adjustment, even though it was having an effect on everything I did. In April this year I was given hearing aids and it was the first time I really thought about my condition being permanent.

For the last two years I just 'got by', even though my hearing loss had a significant impact on my interactions with colleagues. I struggle to hear anyone who is more than a few feet away, or someone who isn't facing me and have to lip-read to fill in some of the gaps.

When I got my hearing aids, I realised how much conversation I had been missing. While it was great to hear more, I have difficulty because everything is a lot louder now. It can be hard to concentrate on the phone when you are trying to block out background noise, and some people can speak quietly.

This was when I decided to complete a Workplace Adjustment Passport. I knew I wanted an adjustment but I didn't know where to start. There are lots of great tools out there to support people with hearing loss, but at the time I had no idea they existed or whether I even needed them.

The passport helped me to identify how my hearing loss affects me at work, what I needed and how to get it.  As well as recognising the other conditions I have and their impact on work, my arthritis means I suffer with joint pain and get tired easily. I work four days a week so that I can have a break mid-week and this helps me to manage my condition.

By completing the form you can ask yourself questions and use it to have a conversation with your line manager. This was the start of the workplace adjustment process for me, but I think it is a useful tool whether you already have adjustments in place or if you think you might need one.

After completing the form and speaking to my line manager, we decided I needed an Occupational Health Assessment to enable me to speak to someone with expertise in hearing loss. I have recently had my assessment and they have given me some great tips as well as recommending some specialist equipment.

The important thing I have learned about this process that I wanted to share was that you don't have to struggle or wait as long as I did to get the help you need. There is lots of support out there. The first step is recognising you may need help.

By sharing my experiences with a few colleagues, they have already started to think about their own adjustments and whether there is anything that can support them. I have provided a copy of my passport to give you an idea of how it can be used.
Heather's story
I'd heard of the Workplace Adjustment Passport but hadn't seen a completed form. However, using the passport prompted Lynsey and I to have a conversation and talk openly about the existing adjustments for arthritis, her hearing condition and the impact these conditions had on her work.

Jointly, we agreed that an Occupational Health Assessment would be a useful first step to get some expert advice on equipment and recommendations for any changes that I and team colleagues could make to support Lynsey.   

Together, from this advice, we've learned a lot about what specialist aids are available and these are now being put in place. We've also considered some simple suggestions for changes in our everyday ways of working, around handling meetings, telekits and general conversations in the office. Lynsey is more confident about alerting colleagues to her hearing loss so that she can participate fully in discussions. 

The passport continues to be useful in being a visible reminder to have regular chats to review the adjustments and check if they're working.     
Further information

The Workplace Adjustment Passport is available on departmental intranet sites and from Civil Service Learning here.

You can find the following related products on Civil Service Learning:

The Civil Service Workplace Adjustment Team also offers a 'review' service for employees or line managers finding it difficult to secure workplace adjustments. This service is available to everyone, regardless of whether their department has signed up to the case-management side of the Workplace Adjustments Service. The review may involve an intervention by the Workplace Adjustments Team, who can, alternatively, simply provide specialist advice.

You can contact the Civil Service Workplace Adjustment Team on 0114 294 8902 or at cswat.reviewroute@dwp.gsi.gov.uk.
Follow Rupert McNeil on Twitter: @CivilServiceCPO