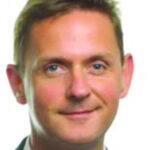 As Civil Service Health and Well-being Champion, I am only too aware of the risks we face in taking our back health for granted. Back pain can be debilitating and distressing, and our latest figures show that 13% of short-term and 17% of long-term absence in the Civil Service is caused by musculoskeletal conditions.
BackCare is the national charity that promoted the recent BackCare Awareness Week. It is working hard to reduce the burden of back pain by providing information, advice and scientific research. This year there is a particular focus on carers. Many civil servants provide care outside their working days and the resulting physical and emotional stresses can cause back pain. To help, my own department (the Government Legal Department) has a dedicated carers' network.

We don't have to undertake physically demanding tasks to experience back pain. In fact, working in offices and living sedentary lives carry their own risks. We all need to think about how we can minimise these. These are some of the things we can do:
take short breaks from our desks - our

Chief People Officer, Rupert McNeil

, offered some ideas for this in his

July blog

maintain a good posture - have you completed a display screen assessment and acted on its results?

carry loads in a comfortable rucksack, using both straps, and avoiding sling bags; this is particularly important for those of us regularly carrying laptops and papers

lift heavy objects properly

, whether at work or at home, to minimise strain on your back

learn relaxation techniques - back pain can be caused or exacerbated by stress; looking into mindfulness or increasing your physical activity level could help; a

short, practical guide to mindfulness

is now available from Civil Service Learning.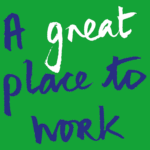 Many of these actions can help with overall physical and mental health as well as reducing the risk of experiencing back pain. Where problems do arise, don't forget to investigate the support available through your department.
Let's all make sure, as BackCare Awareness Week reminded us, that we think about our backs and whether we need to make changes, inside and outside work, to ensure their health both now and for the future.