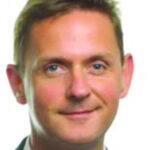 I'm delighted to announce that I am taking on the role of Civil Service Health and Well-being Champion.
It is hugely important to me that we give priority to the well-being of our people, both inside and outside work. Healthy and happy employees are more productive, more engaged and more creative. We can all achieve great things when working in an environment that supports this.
I've worked in the Civil Service for a number of years, experiencing the diverse cultures of departments such as the Home Office, Department for Education, Attorney General's Office and now the Government Legal Department (GLD). Of course, each department has its own unique culture and it is important that we ensure well-being is included within this.
In my own department, the senior management team and I have given high priority to creating a positive, inclusive environment, providing advice, counselling and practical support to those who are experiencing problems or who have specific health needs, and encouraging sporting and social activity.  I'm looking forward to drawing on what we've done in GLD to help shape the agenda across the wider Civil Service.
The Civil Service is already a model employer in many aspects related to health and well-being. For example, we have adopted flexible working to meet the ever-changing demands on the workforce. Flexible working is an area of particular strength for my department, including an energetic flexible working network to share practical tips.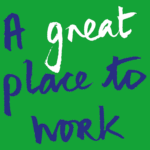 I'm really pleased to be taking up the role at this time, coming as it does so soon after the recent campaign of activities across the Civil Service. At Civil Service Live this year, Live Well, Work Well workshops shared practical tips on maintaining a healthy lifestyle. There were also fantastic sessions on Talking About Mental Health, featuring speakers sharing their experiences and helping to de-stigmatise the issues that surround mental health. A powerful example of this is the blog from Rupert McNeil, the Civil Service's Chief People Officer, who is also committed to supporting this change.
Moving forward, on the Health and Wellbeing Steering Group we will continue to focus on promoting mental health and healthy lifestyles, and reducing musculoskeletal disorders. There are actions planned to encourage healthy eating and physical activity and we hope to have further sessions at Civil Service Live in 2017.
I'm looking forward to working with people across the Civil Service, to ensure we keep health and well-being high on the agenda, making it truly a great place to work.
I'd love to hear your thoughts and suggestions for what we can do further.