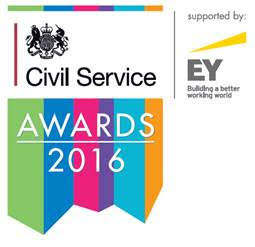 The 11th annual Civil Service Awards will be presented on Thursday 24 November,  acknowledging excellence and innovation in public service. We asked the shortlisted nominees for their reactions to this recognition. These are just some of their responses.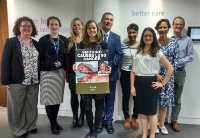 The Chris Martin Policy Award: Tobacco Control Team, Department of Health – Jeremy Mean said:
The tobacco team is excited and honoured to be shortlisted for the Chris Martin Policy Award for our work on introducing standardised packaging of tobacco products. It's fantastic to have all the hard work – and the quality of it – recognised for its important contribution to the health of the public and children in particular.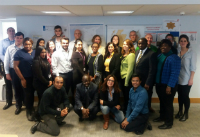 The Collaboration Award: Syrian Resettlement Programme, Home Office, Department for Communities & Local Government and Department for International Development – Paul Morrison said:
We have been incredibly proud to work to resettle refugees from the Middle East and North Africa. It is work that directly changes the lives of some of the most vulnerable people in the world for the better.

One of the most rewarding elements of the work is the way it has brought so many people together in that effort, from international partners to all levels of government in all parts of the UK, and from all sectors and people in communities up and down the UK.

That spirit of collaboration is embodied in the central team. We are a multi-departmental team made up of colleagues from DfID, CLG and the Home Office. So to be nominated for an award that celebrates that element of our work is a particular honour and a pleasing recognition of the efforts of a huge range of people.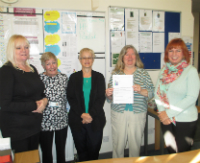 The Dame Lesley Strathie Operational Excellence Award: Listing Team, Wood Green Crown Court, HM Courts & Tribunals Service – Lisa Hammond said:
We feel hugely privileged to be nominated for this award. We take a huge amount of pride in our work as civil servants and are reminded daily of the positive impact of our work on witnesses and all court users, because justice matters.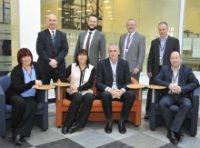 The Commercial Award: PACT Commercial Exit team, Driver Vehicle Licensing Agency (DVLA) – Mark Lewis said:
The DVLA recognises the prestige associated with the Civil Service Awards, and understands that these awards are highly competitive. Therefore, we are delighted to have been shortlisted.

We consider our challenging project to be both innovative and a great example of the exceptional outcomes that can be achieved when mixed teams work closely together with a clear focus on a common goal.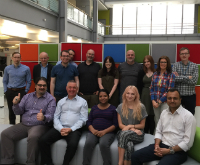 The Digital Award: 'Check your State Pension' team, Department for Work & Pensions – Joy Bramfitt-Wanless said: 
To be shortlisted for a Civil Service Award is an incredible honour for the team. Working cross-government has not always been easy, but we have worked hard over the past two and a half years to deliver a service that we are proud of and that is entirely based on user needs. Seeing the exceptional feedback from users and getting this recognition makes it all worthwhile.

'Check your State Pension' is an outstanding example of how two government departments have joined together and transformed services for the benefit of the customer. Without this collaborative, cross-governmental working, we would never have been able to meet the changing needs of citizens. By working together we have been able to create a service that makes a real difference to people's lives.
The Inspirational Leadership Award: David Hill, Interventions Team Leader, HM Revenue & Customs
It's an enormous source of personal pride to me that the 42 years of knowledge and experience I have gained at various grades in HMRC (and, previously, Inland Revenue) – and which I have continuously shared within the teams I have been fortunate enough to manage – have been recognised in this way.

I would like to believe that my personal approach to leadership – I have always looked to support, encourage, and promote a team ethos based upon trust, honesty and empathy, and my many years' hands-on experience – has been truly effective! In other words by personally reproducing all of the positive virtues acquired from the leaders who have managed me over the years and remembering just what it was they did that made me look forward to coming to work and working as part of a successful team.