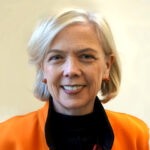 You'll hopefully have seen in Rupert McNeil's recent blog that 2016 is the 10th anniversary of the Civil Service Diversity & Inclusion Awards. Our aim is to make this year's awards the biggest and best yet.
The awards are a real highlight for all those who are making a difference on diversity and inclusion in the Civil Service. And they are a chance to recognise what has been achieved. In the coming weeks we'll hear from previous award winners who have taken the time to blog about the impact that winning has had on them and on their work.
I'm always impressed by the quality and variety of entries for this award. People across the Civil Service are doing amazing things to promote diversity and inclusion. In my book, everyone's a winner.
Stonewall success
We continue to have a very positive story to tell about our achievements as we work towards our ambitious aim of becoming the most inclusive Civil Service in the world. Our recent successes in the Stonewall lists demonstrate our continued commitment to improving the diversity of our workforce and the manner in which we engage with all of our people.
In March, we published Talent Action Plan 2016: Removing the barriers to success. This plan assesses our progress to date and outlines our priorities for the year ahead. It also sets out a Social Mobility Plan, in response to the Bridge report published earlier this year. This plan makes clear our ambition for the Civil Service to act as a leader, by working closely with employers and other bodies encouraging others to tackle inequality in their organisations.
The 2015 Civil Service Diversity and Inclusion Awards were a real success. Over 180 nominations were submitted and some incredible achievements in promoting inclusion and valuing difference were recognised. You can find details of last year's winners here.
Applications open
But the great work continues, and I know that there are thousands of examples across the Civil Service worthy of recognition in one of the six award categories:
Championing Inclusion

Championing Disabled People

Championing Gender

Championing Lesbian, Gay, Bisexual & Transgender, Intersex People

Championing Minority Ethnic People

Employee Network Excellence Award
Applications for this year's awards are now open, and nominations are steadily arriving. I encourage anyone reading this blog who knows an individual or team who is doing outstanding work in supporting diversity and inclusion to nominate them for an award before nominations close on 27 May.
I can't think of a better way to mark the ten-year milestone than by setting a new record for the number of people recognised for their work in this area!
You can find more details on the Civil Service Diversity & Inclusion Awards website.