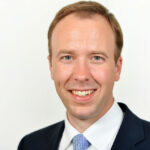 To do our job, now and in the future, the Civil Service needs to harness the talent of the whole nation, and reflect modern Britain. 
To help do that, just over a year ago we published our Talent Action Plan, with clear commitments to increase diversity and address inequality.
Since then we've made progress in areas such as name-blind recruitment, talent schemes, shared parental leave and workplace adjustments. 
Today, we're publishing Talent Action Plan 2016. The plan sets out how we've done against commitments made last time, and new commitments focused on improving social mobility. 
This is all with the goal of making the Civil Service Britain's most inclusive employer.
There's a world of opportunity in public service. We need to do more to make sure everyone is aware and has access to that opportunity. To do this, we need to hold up a mirror to ourselves and see what we must do to improve.
Diversity report
The Civil Service has already made huge progress on equality in terms of race, gender and sexuality. It is now more diverse than it has ever been and compares favourably to many public and private employers. The proportions of people from ethnic minorities or declaring a disability are at historic highs; and women make up 54% of the Civil Service.
But the representation of all these groups at senior levels is still far too low. 
That's why one of the first things I did when I took this job was to commission a report into diversity in our graduate Fast Stream. And I have previously discussed here how we found that the most glaring inequality exists beyond legally protected characteristics when you look at social background.
This isn't just the right thing to do. It's also about being an effective organisation. All the evidence shows that organisations work better when they have people from different backgrounds, offering different perspectives.
Reaching out to the public
We're facing up to the problem. So how do we fix it?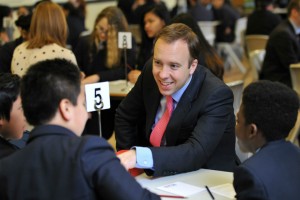 Everyone in government has a duty to do their best to serve the public. So we are setting up a schools outreach plan for civil servants, and I want to encourage every civil servant to reach out, to devote an hour each year to visiting schools and inspiring future generations to work in government. 
In most cases, you will be able to use some of your guaranteed volunteering time to take on this important opportunity, and you will be supported by our partner Inspiring the Future. Registering only takes 5 minutes. This morning, I spent time talking to schoolchildren in Wood Green alongside civil servants representing a range of different jobs. I hope you will follow suit over the next few months to inspire young people in a school near you.  
 But you can't manage what you can't measure. We can only truly tackle the inequalities that exist in our workplaces if we face up to them, and if we know what to look for. And at the moment there's no agreed way of looking at this problem. So, as part of today's Talent Action Plan, we're joining with dozens of major businesses to develop a measure of social mobility - a ground-breaking new standard metric of social and economic background. We're going to use this index to boost social mobility among the biggest employers in every sector of the economy.
Your role in meeting this challenge
 The Civil Service can offer opportunity for all, but we need to make sure as many people as possible understand what we provide. We have over 400,000 people in our organisation who can act as potential advocates - and spending just one hour a year speaking to pupils about our work can make a real difference.
The Civil Service needs to be a leader, driving change by being the most inclusive employer in the world. To do this we have to throw open the doors of government to new talent and tell them: don't let yourself be held back, we are on your side.