You have probably picked up that our senior leaders have made improving diversity and inclusion in the Civil Service a top priority.
From personal experience, I can vouch for the sincerity of the effort to change things, but change takes time – and behind the statistics are the frustrations of highly talented women and men facing barriers to progression that have nothing to do with competence.
As an Asian woman a few weeks into my first Senior Civil Service role (in the Department for Communities and Local Government), I've been reflecting on how I got to this point. Getting promoted is hard work – and quite right too. But for those of us facing tougher odds, I wanted to share some of the tips that helped me along the way. I hope they can help you leap over the hurdles ahead, even if those hurdles are (currently) higher than for the rest of the field.
1. Develop yourself
It's an uncomfortable thought, but if you feel as though you need to be better than your colleagues just to be ranked among them, then be better.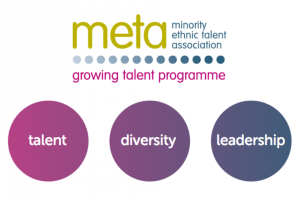 Think strategically about your learning and development. Draft the spec for your perfect job and then see how your skills measure up. Identify where you need to improve and take every opportunity to do so. Whether that's formal, structured learning (I was on the brilliant META - Minority Ethnic Talent Association - Growing Talent programme), or informal opportunities to stretch in your current role, be a dedicated self-improver.
2. Get yourself a sponsor
I have benefited hugely from mentoring and I've been lucky – my mentor has been a sponsor too. A sponsor has your back. They'll say good things about you when you are out of the room. The onus for making that relationship work is on you. Use their time wisely and do all you can to prove yourself a worthwhile investment of that time. Plan your sessions carefully, follow up actions, share your successes and reflect maturely on your disappointments – you will have some.)
3. Raise your profile
The reality, whether it comes naturally or not (it doesn't to me), is that finding ways to showcase what you can do to senior colleagues, both inside your department and across Whitehall, is invaluable. The word 'networking' fills me with dread, but I've learned that there are more ways to network than glad-handing the room. Identify who you might like to work for and ask for a quick chat about the sort of people and skills they will be looking for in future. Whenever I've done that, I've always had a generous response.
4. Engage with issues of diversity and inclusion
It can be easy to become frustrated with the pace of change. Some of the most frustrated people I know are straight, white, non-disabled, Oxbridge men! Rise above any negativity. When you make constructive, insightful comments and seek workable solutions, you can become an incredibly eloquent symbol of the urgent need for change.
5. Build your resilience – but expect it to fail from time to time
It can be demoralising when your talent and effort appear to be assessed against a tougher yardstick. There will be times when you feel like jacking it all in and going off to run a B&B in the Lake District. I know I did. It sounds trite but things like getting enough sleep and taking regular exercise can help keep mind and body together when you are under stress.
Spending time doing the things that really matter in life puts things in perspective and helps you recharge your batteries so that you can re-enter the fray. And do, please, re-enter the fray. The Civil Service needs people like you.